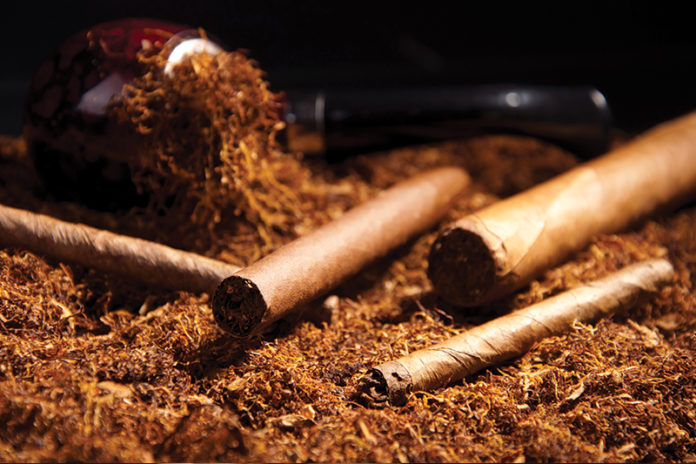 The U.S. Food and Drug Administration (FDA) has not only set a number of compliance deadlines that the cigar industry must comply with, but we face further complications by changes to those dates. Sometimes the changes are occasioned by benevolent action by the regulators; occasionally they are the result of court action initiated by the various industry attorneys working on these matters.
The purpose of this article is to update you on some of the various deadlines and requirements that impact cigar-related businesses. These are by no means all of the deadlines, so for compliance requirements that your company must address we urge you to consult with counsel familiar with your specific situation.
By the time this article goes to print, the period for submitting comments to the FDA's Advance Notice of Proposed Rulemaking (ANPRM) on the three subjects below will have passed. I hope you, or the industry organizations you are affiliated with, have taken the opportunity to submit comments to these dockets. It is critical for industry participants to understand that failure to submit relevant and persuasive comments can be construed under the law as "failing to make one's case."
In other words, an industry has something of an obligation to point out the error in a federal agency's proposed action if that industry expects to seek relief from it. Fortunately, even if valid points were not raised at this initial stage for comments, there will be another comment opportunity at the proposed rule stage (assuming the FDA issues a proposed rule). If you are not closely aligned with advocates on your behalf, whether they are trade organizations, attorneys, etc., I urge you to find a partner.
The previous deadlines for the ANPRM comments were as follows:
The nicotine standard ANPRM was July 16, 2018.
The flavors ANPRM deadline was July 19, 2018.
The premium cigars ANPRM was July 25, 2018.
By now, most in the industry understand that industry attorneys have sought and received a temporary injunction of the requirements involving warning statements on cigar and pipe tobacco labeling and advertising and other labeling requirements that were to become effective on Aug. 10, 2018. In essence, the Aug. 10 deadline has been delayed indefinitely pending federal court review of the industry's appeal. However, the FDA does intend to enforce the label requirements for other tobacco products, cigarette tobacco products, electronic nicotine-delivery systems, roll-your-own and hookah tobacco as of the Aug. 10, 2018 deadline.
Companies also need to understand that California's Proposition 65 remains applicable despite the extension of the compliance date for the federal warning. This is significant because the California attorney general had agreed that compliance with the FDA's new cigar-specific warning requirements would satisfy California Proposition 65 requirements provided that the so-called "legacy FTC warning" about reproductive harm is part of the federal warnings used. In other words, unless cigar packaging complies with the FDA's cigar-specific warning requirements as prescribed by the California attorney general, products manufactured on or after Aug. 30, 2018, will need to include a Proposition 65 warning that complies with the revised safe harbor warning regulations—i.e., you must separately comply with the California requirements. Accordingly, staying the course and proceeding with the proper FDA warning requirements despite the stay may be the most expedient course of action for some industry members. Consult your adviser for details.
The following are some other deadlines further into the future. There will be more about these in future articles.
Nov. 8, 2019
Reporting of harmful and potentially harmful constituents for newly deemed finished tobacco products.
Aug. 8, 2021
End of compliance period for manufacturers of combustible new, newly deemed tobacco products that were on the market as of Aug. 8, 2016, to submit a premarket tobacco product application (PMTA) or substantial equivalence (SE) report.
Aug. 8, 2022
End of compliance period for manufacturers of noncombustible new, newly deemed tobacco products that were on the market as of Aug. 8, 2016, to submit a PMTA or SE report.
This story first appeared in the September/October 2018 issue of Tobacco Business magazine. Members of the tobacco industry are eligible for a complimentary subscription to our magazine. Click here for details.
– Contributed by Henry C. Roemer III, a business law attorney and partner at Finger, Roemer, Brown & Mariani LLP. He has extensive legal experience in tobacco and business transactional matters, and represents tobacco companies in all aspects of compliance with federal, state and local matters