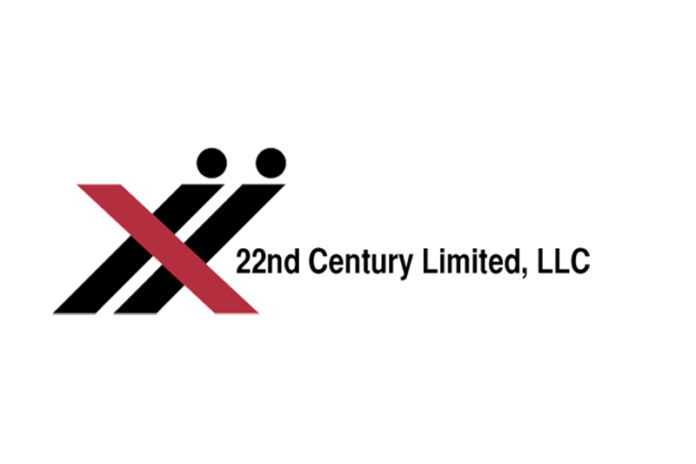 22nd Century Group, Inc. has submitted a Premarket Tobacco Application (PMTA) with the U.S. Food and Drug Administration for its "BRAND A" cigarette products. With a plan to sell "BRAND A" as VLN (Very Low Nicotine), 22nd Century Group claims its new cigarette brand is made with the company's proprietary VLN tobacco and as a result, contains a very low amount of nicotine.
22nd Century Group, Inc. is a plant biotechnology company with a focus on tobacco harm reduction and making products with low nicotine tobacco levels. As part of the FDA's Deeming Rules, PMTAs are required for any new tobacco product being sold or commercialized in the U.S. 22nd Century Group has plans to file a more comprehensive Modified Risk Tobacco Product (MRTP) application for its VLN premium cigarettes. Should the FDA approve its MRTP application, it will be able to market VLN premium cigarettes as being less harmful than traditional combustible tobacco products. VLN cigarettes are said to contain just 0.5mg nicotine per gram of tobacco, compared to the average of 19.4mg of nicotine per gram of tobacco found in conventional cigarettes sold in the U.S.
"Later this month, 22nd Century will submit to the FDA the Company's highly-anticipated MRTP application. Containing only a tiny fraction of the nicotine found in the 100 leading U.S. cigarette brands, 22nd Century's proposed VLN cigarettes will demonstrate conclusively that the FDA's plan to dramatically reduce nicotine in all U.S. cigarettes is immediately feasible," explained Henry Sicignano, Chief Executive Officer and President at 22nd Century Group, in a press release. "As potentially the first – and only – combustible cigarettes to achieve a marketing order from the FDA under the MRTP program, 22nd Century's proposed VLN cigarettes will provide smokers with a nearly nicotine-free choice… and will change the tobacco industry forever."
In 2017, 22nd Century Group revealed that it would be focusing on developing more reduced risk products due to the FDA's focus on lowering nicotine in tobacco products [read more here].
For all the latest news from 22nd Century Group, Inc., visit xxiicentury.com.