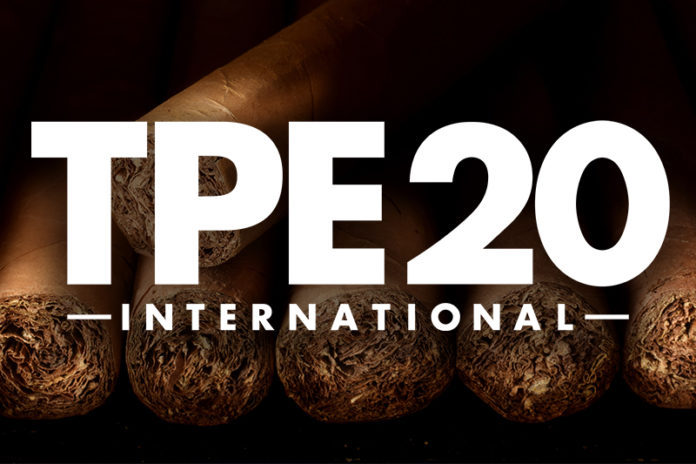 TPE 2020 trade show is a gathering of some of the top premium tobacco, vapor and alternative brands. Here is a look at just some of this year's exhibitors and their products. For a full listing, download the TPE 2020 app or visit tobaccoplusexpo.com.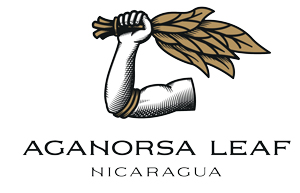 Aganorsa Leaf
Booth: #4035
Premium Products/Brands: Aganorsa Leaf, JFR, Lunatic, Guardian of the Farm, New Cuba
New Product Release: Lunatic Torch, Aganorsa Leaf–Supreme Leaf
Aganorsa Leaf is a vertically integrated company that is famous for the unique aroma and flavor of the tobacco it grows in Nicaragua using Cuban farmers and Cuban seeds.
For all the latest news from Aganorsa Leaf, visit aganorsaleaf.com.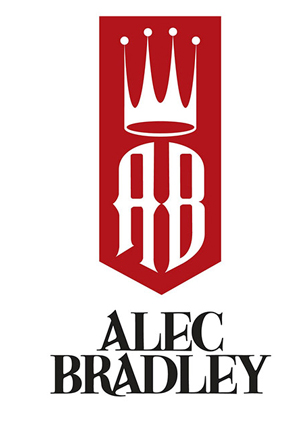 Alec Bradley Cigar Co.
Booth: #2044
Premium Products/Brands: Alec Bradley, Medalist, American Classic, American Sun Grown, Black Market, Black Market Esteli, Alec Bradley Connecticut, Coyol, It's a Boy/It's a Girl, Spirit of Cuba, The Lineage, Magic Toast, Maxx, Mundial, Nica Puro, Occidental Reserve, Post Embargo, Project 40, Alec Bradley Fresh Packs, Texas Lancero, Prensado, Prensado Lost Art, Tempus Natural, Tempus Nicaragua, Alec Bradley Tubos and ABCO
Alec & Bradley: Blind Faith, Gatekeeper
Lars Tetens: S&S, Cubagua, Serie D, Sutton Place, Phat, Steam Punk, Grass
New Product Release: Lars Tetens Presented by Alec Bradley
Lars Tetens is recognized as being the original cigarmaker to reintroduce the world to a unique conditioning process technique that uses essential oils and botanicals. Since 1979, Lars Tetens has been renowned in the cigar world for his innovative and exotic premium cigars.
Other Products: Burner table top lighter, Megaburner table top
Founded by Alan Rubin in 1996, Alec Bradley Cigar Co. has been acknowledged as one of the world's leading producers of fine, handmade premium cigars. Alec Bradley has received the cigar industry's highest critical acclaim for its Prensado, Tempus, Maxx and Black Market premium cigars. Under the Alec Bradley umbrella are now the boutique Alec & Bradley line and conditioned Lars Tetens line of cigars. Alec Bradley's commitment to satisfying cigar enthusiasts worldwide is demonstrated by its passion
for excellence, creativity and the highest quality standards.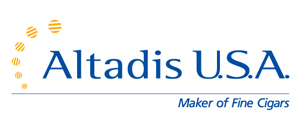 Altadis U.S.A.
Booth: #2045
Premium Products/Brands: Montecristo, Romeo y Julieta, H. Upmann, Vega Fina, Aging Room, Saint Luis Rey, Trinidad, Henry Clay, Don Diego, Casa De Garcia, Las Cabrillas, Gispert, Onyx, Omar Ortez and Primo Del Rey
New Product Release: Romeo y Julieta Reserva Real Nicaragua
Other Products: Montecristo White Mini Tins
Altadis U.S.A. has been crafting fine premium cigars since 1918 and is responsible for many of the world's most renowned brands, including Montecristo, Romeo y Julieta,
H. Upmann, Henry Clay and Trinidad. If you have ever enjoyed a premium cigar, there's a good chance you've enjoyed a cigar crafted by Altadis U.S.A. Visit altadisusa.com for more information.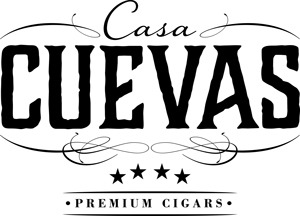 Casa Cuevas Cigars
Booth: Premium Cigar Pavilion II
Premium Products/Brands: Casa Cuevas cigars, Cuevas Reserva, Nak'd Bundles
Casa Cuevas Cigars is a family-owned and -operated cigar factory in the Dominican Republic that is dedicated to making premium cigars for individuals who wish to establish their own brand. Casa Cuevas Cigars has proudly manufactured cigars for companies and individuals such as Gurkha Cigars, Carlos Torano, Sam Leccia, Swinger Cigars, Vicarias Cigars, Bow Tie Cigars, Good Karma Cigars, Cigars International and Thompson Cigar Group. As of 2016, the company has presented its own brands that bear the family name, Casa Cuevas cigars and Cuevas Reserva.

Cigar Marketplace
Booth: #1051
Product: Online business-to-business wholesaler service
Simplifying the way the cigar industry does business, Cigar Marketplace is a one-stop shopping experience that allows retailers to connect directly to the makers of most premium cigars and accessories, and suppliers can easily get their products to the customers who enjoy them. Cigar Marketplace features more than 25 premium brands, exclusive deals and free shipping.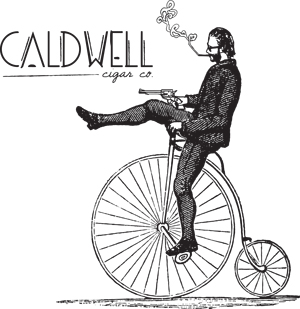 Down and Back/Caldwell Cigar Co.
Booth: #4025
Premium Products/Brands: Eastern Standard, The King is Dead, Long Live the King, Anastasia, The Last Tsar, Savages, Blind Man's Bluff, Midnight Express, The T., Hit and Run, Eastern Standard Sungrown, Long Live the King Mad Mofo
Caldwell Cigar Co. was created in 2014 with a very simple agenda: to create special cigars using well-aged, rare tobaccos and to enjoy the process. Caldwell Cigar Co. is a business built on friendship and fun. Its goals will always be creation, innovation and ambition.
Caldwell's products are built using very well-aged and rare tobaccos. It uses such aged tobacco to provide year-over-year consistency in flavor and experience. Tobacco is a crop just like everything else; it has its seasons. The best way to control consistency is to age the tobacco for a very long time. Caldwell Cigar Co. has always leaned toward tobaccos that are harder to procure, or more limited in nature, so that it can deliver a flavor that isn't quite what smokers are used to.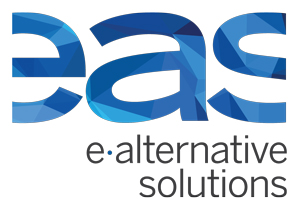 E-Alternative Solutions (EAS)
Booth: #6046
Mass-Market Products/Brands: Forth CBD, Leap Vapor
New Product Release: Forth CBD
Regulatory change, sharpening consumer demand and rapid growth are quickly shaping emerging alternative industries. Are you positioned to succeed? E-Alternative Solutions (EAS), an independently owned sister company of Swisher International and an innovator of adult consumer-centric brands, can help you with its award-winning portfolio of research-tested products, resources and trade programs to effectively maximize profitability and unmatched compliance expertise.
EAS prefers to be "right" to market rather than "first" to market. The company's product portfolio focuses on consumers' needs for high-quality, trustworthy alternative solutions. EAS is committed to innovation, excellence, compliance and ultimately leading new industries into the promise of "a world beyond."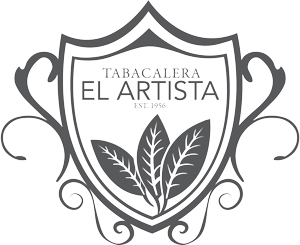 El Artista Cigars & Factory
Booth: #4035
Premium Products/Brands: Buffalo Ten, Big Papi by David Ortiz, The Slugger by David Ortiz, Cimarron, Fugly Cheroots
Other Products: Custom and white label cigar house brands for your shop
This year marks El Artista's 64th year in the tobacco trade. The company has outlived and outproduced most other Dominican factories to become the largest tobacco leaf grower in the Dominican Republic.
Today, El Artista rolls 8 million cigars annually and has distribution across Europe and North America. Under the direction of Ram Rodriguez, one of the youngest tobacco executives in the industry, the company has developed a line of innovative retailer-focused brands. El Artista Cigars offer unique
brands with quick turnarounds and full keystone pricing.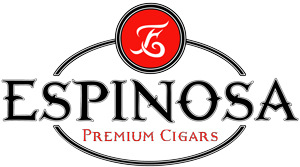 Espinosa Cigars
Booth: #4025
Premium Products/Brands: Espinosa + 601 Brands. Laranja Reserva, Laranja Reserva Oscuro, Las 6 Provincias
New Product Release: La Zona fresh packs, samplers
Espinosa Premium Cigars is a popular boutique premium cigar manufacturer. A family-run business, Espinosa is consistently looking to find new avenues to promote ➤ the company and its products through online sales, brick-and-mortar retail shops and social media customer engagement. Espinosa Cigars is looking to add local corner and neighborhood retail consumers to its family.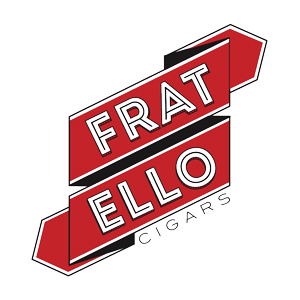 Fratello Cigars
Booth: #4025
Premium Brands: Fratello Classico, Fratello Bianco, Fratello Oro, Fratello Navetta, Navetta Inverso
New Product Release: Fratello Verde Bundle, Fratello Nero Bundle, Fratello
Rosso Bundle
The brainchild of former NASA employee Omar de Frias, Fratello Cigars has exploded into the premium cigar industry as one of the fastest-growing manufacturers in the market since its launch in 2013.
Indianhead
Booth: #1085
Mass-Market Products/Brands: La Galera cigars
Premium Products/Brands: La Galera cigars
Other Products: Rough Rider, Sweets, Cuban Aristocrat

Inter-Continental Trading USA
Booth: #2090
Mass-Market Products/Brands: Shargio cigarette tubes, OHM cigarette tubes, Roxwell cigarette tubes
Premium Products/Brands: OHM pipe tobacco and filtered cigars, Kashmir rolling papers and pre-rolled tubes, 752 pipe tobacco and filtered cigars, Roxwell pipe tobacco, Westport filtered cigars, Au Naturall'e pipe tobacco
New Product Release: Kashmir, pre-rolled tubes 200-count cartons,
Kashmir mini-injectors
Other Products: Shargio accessories, Kashmir accessories
Since its inception in 2004, Inter-Continental Trading USA has taken great pride in delivering only the best-quality tobacco products and roll-your-own accessories. Inter-
Continental Trading attributes its growth over the past years to listening to and acting upon customers' suggestions and by providing unmatched service. The company continually builds strong business relationships by supporting its customers' needs unconditionally, which includes partnering with the best wholesale distributors in the country.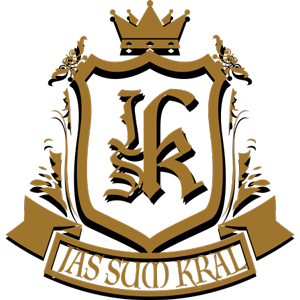 Jas Sum Kral
Booth: #1035
Premium Products/Brands: Jas Sum Kral cigars (various)
New Product Release: Nuggs 20 mg, Nuggs 100 mg
Other Products: Red Knight, Tyrannical Buc, Nuggs, Toothpicks 2.0, Kralot
Jas Sum Kral was started five years ago as a hobby, but its products are now in more than 400 stores in the U.S. and exported to Europe, Asia, South Africa and Australia. Jas Sum Kral's Nuggs is the world's first premium cigar that delivers cannabidiol (CBD). Nuggs maintains such a tobacco-forward profile that if the band were removed the smoker wouldn't know there's CBD in the cigar.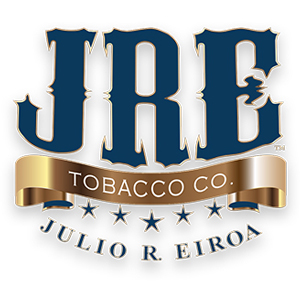 JRE Tobacco Co.
Booth: #4025
Mass-Market Products/Brands: Tatascan
Premium Products/Brands: Aladino
New Product Release: Rancho Luna "Grandes Series"
JRE Tobacco Co. is a family company that was founded by Julio R. Eiroa and his son, Justo M. Eiroa. Together, they manage all aspects of tobacco growing and cigar manufacturing. This is a crop-to-shop operation with a commitment to quality and consistency on every Aladino, Rancho Luna and Tatascan. This is a self-imposed standard and is never compromised or circumvented. As the premier Corojo grower in the industry, Julio Eiroa guarantees that all JRE's brands will provide smokers the opportunity to enjoy an authentic Corojo taste, the same as cigars from the 1960s.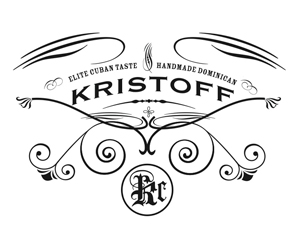 Kristoff Cigars
Booth: #3009
Established in 2004 by Glen Case, Kristoff Cigars is one of the fastest-growing boutique manufacturers in the cigar industry. It has assembled the finest master blenders with generations of Cuban cigarmaking experience to develop the exquisite taste of its cigars.
Kristoff uses only the highest-quality double- and triple-fermented premium tobaccos from around the world, which are then artfully blended to satisfy the palates of the most discriminating cigar aficionados.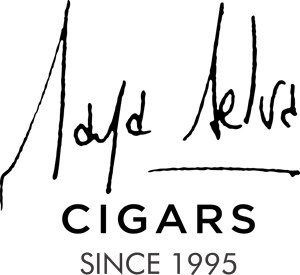 Maya Selva Cigars
Booth: #4059
Mass-Market Products/Brands: Cumpay, Villa Zamorano
Premium Products/Brands: Flor de Selva, Flor de Selva 20 Aniversario,
Flor de Selva Maduro Collection, Villa Zamorano Reserva
New Product Release: VZ Reserva 5 Cigars sampler.
Since 1995, when Flor de Selva debuted in France, the Maya Selva Cigars collections have never ceased to grow. Now consisting of three brands—Flor de Selva, Cumpay and Villa Zamorano—the collections invite the most demanding smokers to discover the tradition of handcrafted cigars, the tastes of uncharted terroirs in Honduras and Nicaragua, and a very personal and highly creative vision of cigars. Acknowledged by the press and appreciated by aficionados, the multi-awarded brands are available in more than 30 countries worldwide.
Miami Cigar & Co.
Booth: #4094 (MCC), #4095 (Karl Malone)
Mass-Market Products/Brands: Tatiana
Premium Products/Brands: Nestor Miranda, Don Lino, La Aurora, Toscano, Barrel Aged by Karl Malone
Founded in 1989 by Nestor and Mariana Miranda in Miami, Florida, Miami Cigar & Co. is the sole U.S. distributor for the Nestor Miranda, Don Lino, Tatiana, La Aurora and Karl Malone brands of premium cigars. The company was started out of the trunk of a car, but Miami Cigar & Co. is now an industry leader in innovative products and customer service.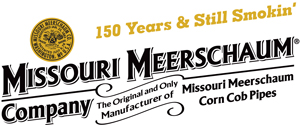 Missouri Meerschaum Co.
Booth: #1056
Brands: Missouri Meerschaum
Products: Corncob pipes
Grown in Missouri soil and handcrafted for 150 years in Washington, Missouri, genuine Missouri Meerschaum corncob pipes are an American legend. Missouri Meerschaum is the world's oldest, largest and leading manufacturer of corncob pipes.
Since 1869, six generations of Missouri Meerschaum skilled craftsmen have believed there is no substitute for quality and excellence. That's why Missouri Meerschaum's pledge has always been to provide the finest corncob pipes in sizes, shapes and prices that are sure to please the most discerning pipe smoker. The company backs its pledge with superior customer service, working diligently to ensure an enjoyable smoking experience.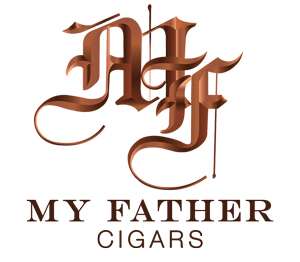 My Father Cigars
Booth: #3052
Premium Products/Brands: My Father, Flor de Las Antillas, Don Pepin Garcia, Jaime Garcia Reserva Especial, El Centurion, Tabacos Baez Serie SF, Vegas Cubanas, La Antiguedad, La Duena
Jose Pepin's My Father Cigars is a cigarmaking powerhouse with hundreds of "class-A rollers" producing great cigars in a beautiful facility in Esteli, Nicaragua. Born in Cuba, Pepin came to Miami and opened a small cigar factory called El Rey de los Habanos. His cigars would soon garner numerous high scores within the pages of Cigar Aficionado, and Pepin would eventually expand to Nicaragua with a new and complete facility, as well as many fields for growing tobacco, all owned by the Garcia family. There, Pepin, along with his son and daughter, Jaime and Janny, produce award-winning brands such as Flor de Las Antillas and My Father, which have both been named Cigar of the Year by Cigar Aficionado.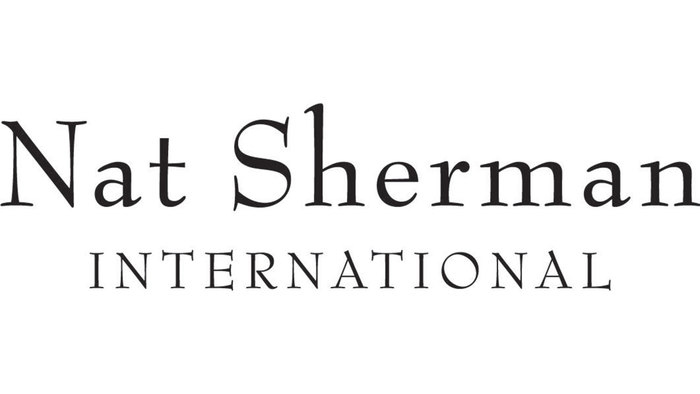 Nat Sherman International
Booth: #3045
Premium Products/Brands: Timeless Sterling, Timeless Panamericana, Timeless Prestige, Timeless Supreme, Timeless Cigarillos, Epoca, Epoca Reserva, Metropolitan Connecticut Selection, Metropolitan Maduro Selection, Metropolitan Habano Selection, Metropolitan Host Selection, Metropolitan Host Maduro Selection, Metropolitan Tabac
Other Products: Ancora Accessories, Ashtrays, Cutters
Nat Sherman International offers an iconic collection of premium tobacco products. Since 1930, Nat Sherman International has maintained a tradition of passion and creativity by offering unique blends of the world's finest tobaccos, including premium cigars and pipe tobaccos. Explore the profits and margin potential that Nat Sherman International products can bring you as you respond to your customers' more selective buying habits. ➤

Nova Cigars
Booth: #3059
Premium Products/Brands: Limited Edition, Leo X, Sultan, Nova Classic, Nova Champion
New Product Release: Nova Session, Nova Black Label
Other Products: Nova metal grid cabinet ashtray
Nova–the modern cigar with old-school roots—was established several years ago. Nova officially launched with the UltraPremium limited-edition line in February 2019. Currently,  17 lines are available for purchase. The cigars are all handmade and have aged at least one year after being rolled. The cigars contain premium vintage filler tobaccos from all the best tobacco regions around the world.
Nova's exquisite cigars are carefully contained in the finest wooden packaging. From the beautifully detailed cigar bands to the Spanish cedar wooden trays, Nova's product presentation is designed elegantly with a vintage flair.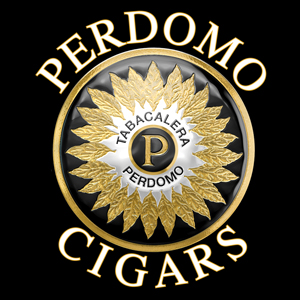 Perdomo Cigars
Booth: #1073
Premium Products/Brands: Perdomo Estate Seleccion Vintage – Limited Edition Box-Pressed, Perdomo Double Aged 12 Year Vintage, Perdomo 20th Anniversary, Perdomo 10th Anniversary Champagne, Perdomo Habano Bourbon Barrel-Aged, Perdomo Small Batch Series, Perdomo Factory Tour Blend, Perdomo Lot 23, Nick's Sticks Little Havana Blend, Perdomo Fresco, Perdomo Mini Cigarillos
Perdomo Cigars is a family-owned and operated company headquartered in Miami Gardens, Florida, with manufacturing and agricultural facilities in Esteli, Nicaragua. Perdomo's highly acclaimed cigar brands include Perdomo Estate Seleccion Vintage, Perdomo Double Aged 12 Year Vintage, Perdomo 20th Anniversary, Perdomo 10th Anniversary Champagne, Perdomo Habano Bourbon Barrel-Aged, Perdomo Small Batch Series, Perdomo Factory Tour Blend, Perdomo Lot 23, Nick's Sticks Little Havana Blend, Perdomo Fresco and Perdomo Mini Cigarillos.

Premier Manufacturing
Booth: #2091
Mass-Market Products/Brands: Cigarettes: 1839, Wildhorse, 1st Class,
Ultra Buy, Shield, Traffic
Premium Products/Brands: Cigarettes: Manitou; Cigars: Belmore
Premier Manufacturing is a subsidiary of U.S. Tobacco Cooperative. Its nationally distributed brands include Manitou, Wildhorse, 1839, Shield, 1st Class, Ultra Buy and Traffic. Premier brands are manufactured in a cooperative-owned facility in Timberlake, North Carolina. The cooperative provides the highest quality flue-cured tobacco available, which is a primary component to any quality cigarette.
All of Premier's products—cigarettes, cigars, pipe tobacco, RYO tobacco and cigarette tubes—provide adult consumers with a high-quality tobacco product at the very best value. Look for the "A Product of U.S. Farmers" trademark on your next pack or carton.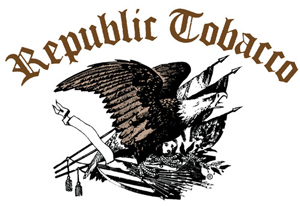 Republic Tobacco
Booth: #2039
Mass-Market Products/Brands: JOB, TOP, OCB
Premium Products/Brands: Tobacco and rolling papers
New Product Release: Virgin unbleached cone packs
Republic Tobacco is a full line source for roll-your-own/make-your-own (RYO/MYO) smoking tobaccos, cigarette papers, filter tubes and accessories.
Tobacco brands include 4Aces, Bali Shag, Drum, Gambler, High Card, Largo, Premier, Tin Star, TOP, TubeCut, Superoll, Washington. Cigarette paper brands include EZ Wider, JOB, Joker, OCB and TOP. Filter tube brands include 4Aces, Gambler, Premier, TubeCut and TOP. Accessories include Gambler. TubeCut, Supermatic, Swift, TOP cigarette machines, injectors, JOB, OCB and TOP rollers.
Room101
Booth: #4025
Mass-Market Products/Brands: The Big Payback
Premium Products/Brands: Farce
New Product Release: Payback Papi Chulo
Room101 Cigars was founded in 2009 with the goal of honoring the craft and rich history of cigarmaking while applying a progressive approach to both blending and product design. Owned by former U.S. Marine Matt Booth, Room101 has gained a following and respect from cigar smokers who appreciate the company's unique branding and approach to cigarmaking as it continues to produce innovative and quality boutique cigars for the premium tobacco market.

Rouseco
Booth: #4017
Mass-Market Products/Brands: Golden Harvest pipe tobacco, Buoy pipe tobacco, Golden Harvest filtered cigars
Premium Products/Brands: Carolina Cigars
Other Products: Golden Harvest filtered tubes
Rouseco is a full-service tobacco manufacturer based in Kinston, North Carolina, the heart of tobacco country. For eight generations, Rouseco has made tobacco not only its business but also its way of life. Rouseco is currently operating out of a 140,000-square-foot facility and offers three blends of premium pipe tobacco: Golden Harvest, Buoy and G2. Along with Golden Harvest premium filtered cigars and Golden Harvest filtered tubes. Rouseco is also the proud national distributor of Carolina Cigars, a premium handrolled Dominican cigar. Allow Rouseco the opportunity to show you and your customers how the quality of its tobaccos, along with friendly service and on-time delivery, has set it apart from others in the industry.

Santa Clara
Booth: #2026
Mass-Market Products/Brands: Backwoods, Dutch Master, Black & Mild, White Owl, Phillies, Swisher Sweet, Djarum
Premium Products/Brands: Montecristo, Acid, Romeo y Julieta, Arturo Fuente, El Rey Del Mundo, Rocky Patel, Macanudo, Ashton, H. Upmann, Cohiba, Perdomo, Oliva Cigars, Alec Bradley Cigars, Gurkha
New Product Release: Cabanas, La Finca Tierra Brava, Montecristo Volume I 100 Days, Anejados: available in three world-famous choices, Montecristo, Romeo y Julieta and H. Upmann
Other Products: Humidors, Lighters, Cutters, Pipes, Pipe Tobacco
When you need nationally branded premium cigars or exclusive private-label smokes, look to Santa Clara. Santa Clara is one of the largest distributors of tobacco-related products in the United States, and with a long list of handmade and domestic cigars, pipes and pipe tobacco, and accessories, it is your one-stop wholesale supplier for all your tobacco needs. Santa Clara provides extremely competitive prices on over 300 brands and 100 million cigars. Its extensive premium cigar inventory includes Romeo y Julieta, Montecristo, Arturo Fuente, Macanudo, Punch, Cohiba, Acid, Rocky Patel, Gurkha, Ashton and many more. It also has an attentive staff that is available seven days week.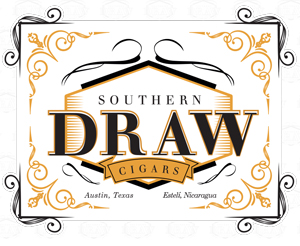 Southern Draw Cigars
Booth: #4059
Premium Products/Brands: Rose of Sharon, Jacobs Ladder, Cedrus, Firethorn, Kudzu, 300 Hands, QuickDraw, Ignite
Other Products: DrawPaks (custom sampler options)
Southern Draws is a U.S. veteran, family-owned and operated company. Each premium cigar is produced by approximately 300 humble, hardworking hands using only patiently aged and naturally fermented tobaccos that have been selected from the best tobacco-growing regions in the world. Southern Draws' cigars are produced in famed Esteli, Nicaragua, and distributed globally to its valued retail partners from the state of Texas.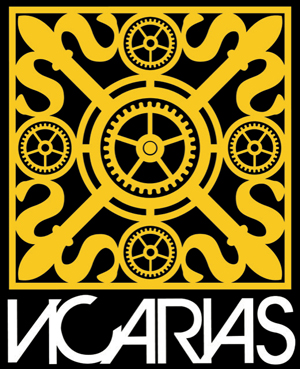 Vicarias Cigars
Booth: #4035
Premium Products/Brands: Vicarias (Invictis, The Negotiator)
New Product Release: The Negotiator
Vicarias is a producer of premium handrolled cigars that is a member of the Cuevas Cigar Group. The handrolled cigars are made in the Dominican Republic using premium tobaccos from multiple countries.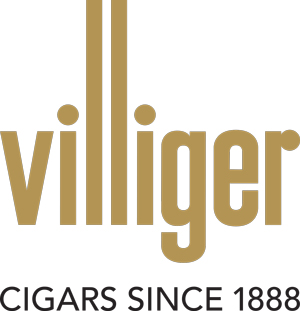 Villiger Cigars
Booth: #4047
Mass-Market Products/Brands: Villiger Export, Braniff, Villiger Kiel, Villiger Color Line, Villiger Culebras
Premium Products/Brands: Villiger Cuellar Kreme, Villiger Cuellar Black Forest, Villiger La Flor De Ynclan, Villiger La Vencedora, Villiger San'Doro, Villiger La Libertad, Villiger 1888.
New Product Release: Villiger Do Brasil
Other Products: Newminster (pipe tobacco)
Villiger Cigars was established in 1888 by Jean Villiger in the small town of Pfeffikon, Switzerland, where Villiger remains headquartered to this day. The company manufactures and sells more than 1.5 billion cigars worldwide each year. Today, under the leadership of Heinrich Villiger, the company prides itself in its commitment to quality in all its products, which are made in many countries around the globe.