What can cigar manufacturers and brands do to grow their female customer base?
Tatum: I like brands that offer a smaller-gauge stick, like a Lancero or Corona. I personally don't shy away from a large gauge, but it can be intimidating for some women who may be newer to the hobby. I also appreciate ads that show people who actually smoke the product. We get that a model holding a cigar is a nice image, but when you get the feeling that she wouldn't consider lighting that stick, it's not quite as effective for me. I think women would respond to attractive but relatable women that enjoy the hobby.
Moran: I am not a typical female cigar smoker because I've developed my palate that can equal a man's palate, so I look at the industry from a man's perspective. However, if I look at it on a business aspect, I would say that cigar brands need to employ more women in marketing management positions because I believe women bring a different element to marketing than men, especially in a male-dominated industry. I'm not referring to positions in marketing like cigar "models" showcasing cigars at trade shows and events. I am referring to positions that are on a brand's marketing team where ideas from a woman's perspective can be heard and included in the brand's strategy in consumer outreach.
What are some of your favorite cigar brands doing that you really like?
Tatum: Brand design is important. When browsing through cigars in shops, I typically reach for something that is visually appealing before exploring it further. I also appreciate how some brands are more interactive on social media. I like to feel that I have a little insight into the brand's activity or behind-the-scenes insight. Most of all, a tasty blend and construction is key. I'm not drawn to brands with the most new releases or gimmicky marketing.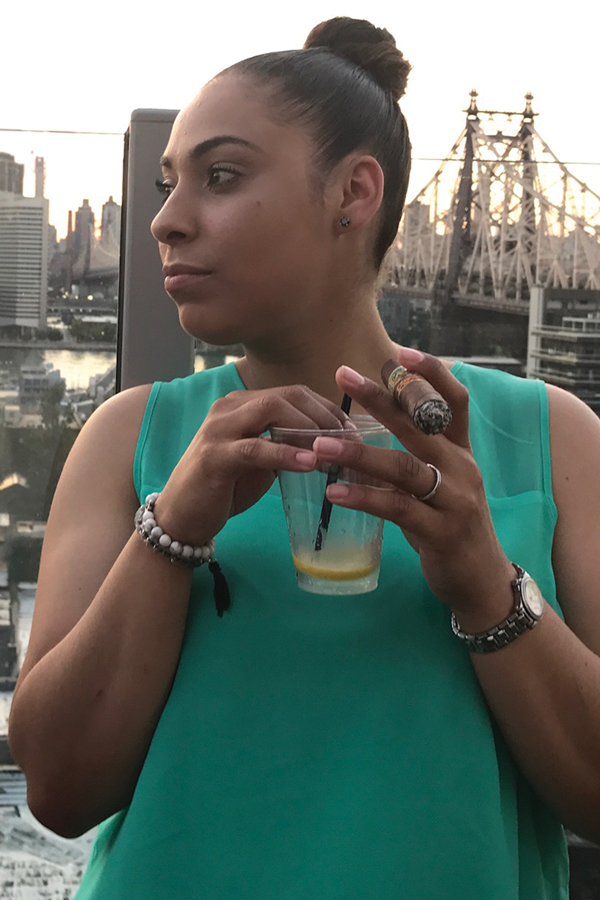 Tejada: One of the things I appreciate about my favorite brands is their hunger for originality. They continue to break the mold and have been creating some pretty interesting blends and really beautiful, eye-catching artwork for their products. I also love that so many companies within this industry make employee satisfaction a priority. Manufacturers are focused on having a great team behind their brand and make a point to ensure their employees feel appreciated, allowing them to be themselves. When a company allows individuality and originality to flourish, it creates an environment full of free spirits and full of passion. And I really appreciate that because the cigars reflect the people behind them.
Silva: I love, love, love the idea and branding by Nirka Reyes in the Saga series—the Short Tales series that are actual books for the box with pages that tell a story about the tobacco is ingenious. I also really love all the creative artwork and branding with all of Nick Melillo's stuff. Each of his lines shares a piece of history, and matched with the incredible design, each box is a true work of art.
Moran: As a businesswoman and event producer, I believe in the personal touch of a brand. It can be done in various ways, like the way Skip Martin of RoMa Craft developed a large following through his social media platforms. He is as real as real gets, and his personality on social media is who Skip is in real life: nothing pretentious, and a brand owner who does not hesitate to share his opinion on politics, business, industry and so on. People look forward to reading his posts daily, thus they become loyal fans of his brand because of how great his cigars are but also because of Skip himself.
Steve Saka is another great example of a cigar manufacturer who touches lives personally. Steve takes his fans on a "road trip" experience across the U.S. He personally drives from one cigar lounge to the next across America, visiting his fans and the brick-and-mortar shops who support his brand. He documents his road trip experience on social media with pictures and posts, which gives us fans who follow him the opportunity to experience his adventure with him.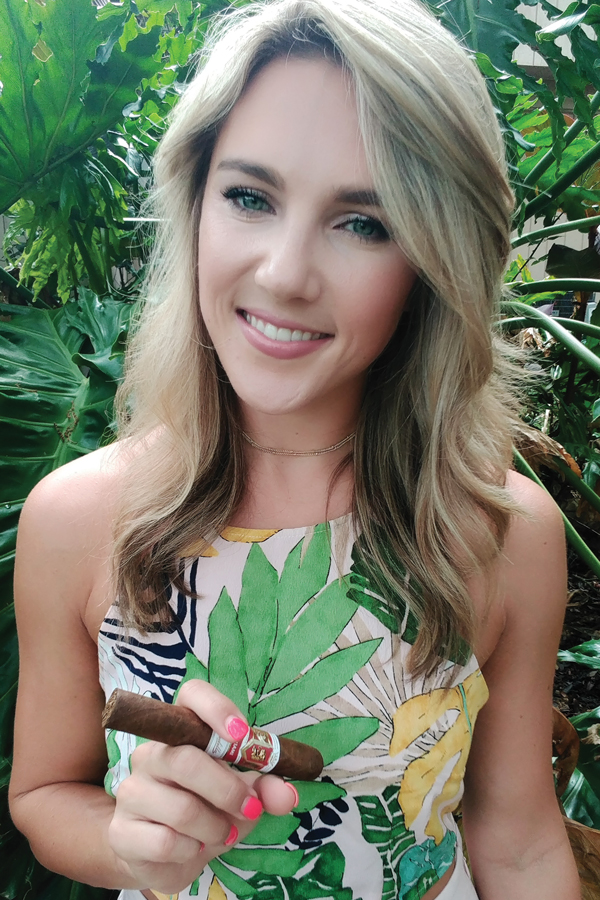 What's one thing cigar manufacturers and retailers need to know about women who smoke cigars?
Tatum: We aren't that much different than your male customers. We don't want to feel like a product was made just for women. No gimmicks—just quality cigars.
Tejada: Women are becoming more interested in the cigar culture and the lifestyle. I would suggest retailers and cigar manufacturers help them feel as comfortable as possible so we can continue to enjoy and share the love for cigars.
arroyo: This lifestyle includes us, too.
Silva: It shouldn't be surprising to see a woman smoking a cigar any more than seeing a man smoke one. We are a growing segment with extremely intricate palates and great taste!
Follow our panelist on Instagram: Erica Arroyo @errican; Luicita "Lui" Moran @mahlilou; Delicia Silva @cigarvixen; Tatum @smokinonewithtatum; Amy Tejada @blossomsmokess.
This story first appeared in the July/August 2018 issue of Tobacco Business magazine. Members of the tobacco industry are eligible for a complimentary subscription to our magazine. Click here for details.
– Story by Antoine Reid, an editor and digital content director for Tobacco Business Magazine. You can follow him on Instagram @editor.reid.