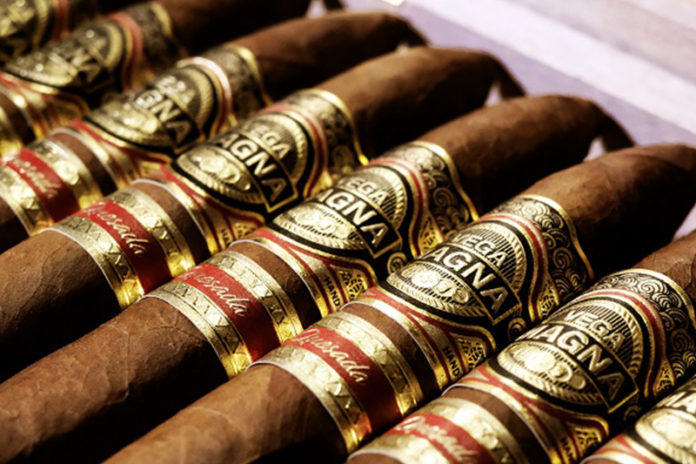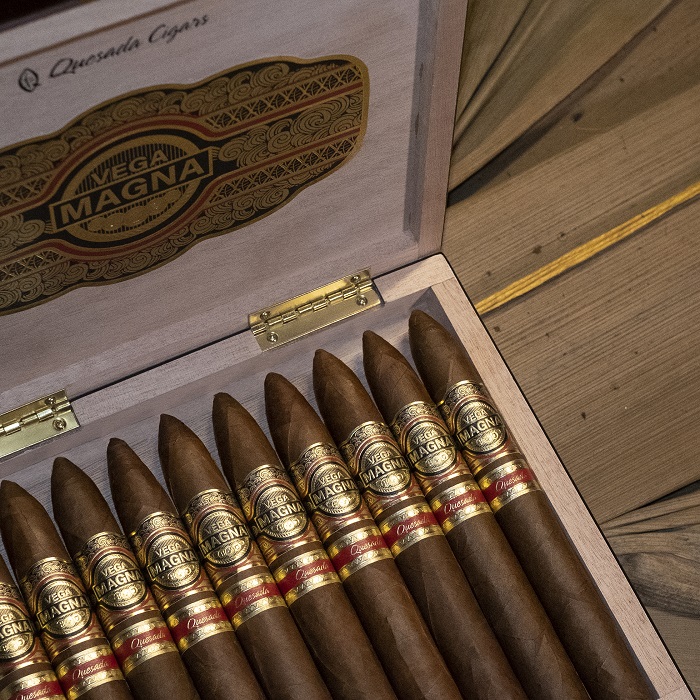 Quesada has a new line of cigars set to debut at this year's International Premium Cigar & Pipe Retailers Association (IPCPR) trade show in Las Vegas. Vega Magna is described as a bold cigar created with Dominican ligeros, visos and secos and finished with a sun-grown Ecuadorian wrapper.
It took over 2 years to create and perfectly craft Vega Magna. Quesada Cigars used smoking panels in the U.S., Dominican Republic and Spain to ensure that the cigar was created with a wide range of palates and opinions. Miguel "Miguelin" Núñez, production manager at Quesada Cigars and a well-known tobacco farmer for more than 40 years, worked closely with the Quesada Cigars team to incorporate special tobaccos into this new cigar.
"Throughout his many years of work in this trade, using techniques from different generations, he has mastered the art of tobacco allowing him to create this unique blend," shared Roces.
Manuel Quesada, president of Quesada Cigars and family patriarch, commented: "The use of Dominican Tercio-aged tobaccos from as early as 2001, sorted and fermented with the extreme care, makes this blend extremely unique. The tercio aging, over long periods of time bring out wonderful complexity, that help create a sweet, rich full-bodied blend with notes of cocoa, dried fruits and cedar."