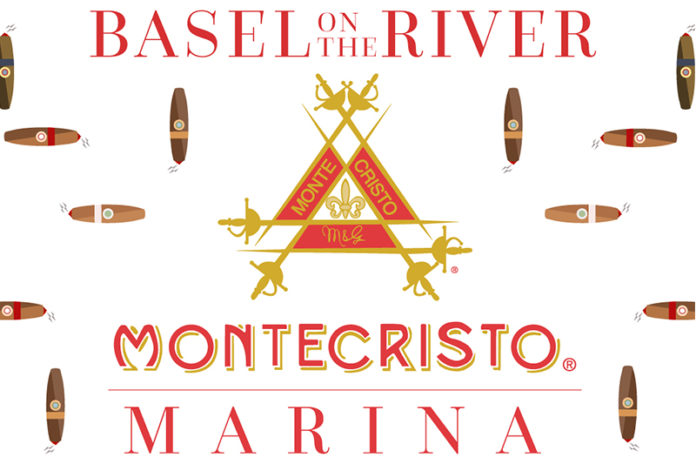 Montecristo, the renowned premium cigar brand from Altadis U.S.A., will host an exclusive Montecristo-themed pop-up event during Art Basel in South Florida. The Montecristo Marina will be hosted by the Monteristo Social Club and will be hosted by the Montecristo Social Club on Dec. 8, 2018 at 7 p.m. at The Wharf Miami, lofted at 114 SW North River Drive, Miami, Fl., 33130.
The event, known as Montecristo Marina, will serve as a celebration of art and its relationship to the artisanal virtues of the handmade premium cigar. The Montecristo Epic cigar will be featured at this event and is a super-premium cigar is valued for its high quality. Each box of Montecristo Epic is inspected and signed by the artisan who helped craft it. The Montecristo Marina will also feature an auction for a one-of-a-kind Montecristo Icon humidor, which will be hand-painted on site during the event by artist Ruben Trespalacios. Trespalacios is an artist from Colombia who is known for his flair and use of vibrant colors. His abstract style projects energy, positivity and happiness which launched his career back in 2014. He was chosen specifically by the Montecristo team to customize the humidor being auctioned at this special live art event.
"The art of handmade premium cigar making, says Rob Norris, President of Altadis U.S.A. Premium Cigar Division, maker of Montecristo, "is a time-honored tradition that dates back many generations. We are excited to celebrate this art form during Art Basel, which has become the epicenter of the Arts in the Americas. Along with Tabacalera USA's CEO Javier Estades, Head of Product Capability Rafael Nodal, and the rest of the Montecristo team, we look forward to attending and celebrating this special event."
To register to attend this event, click here.
For more information on Altadis U.S.A., visit altadisusa.com or visit montecristosocialclub.com.