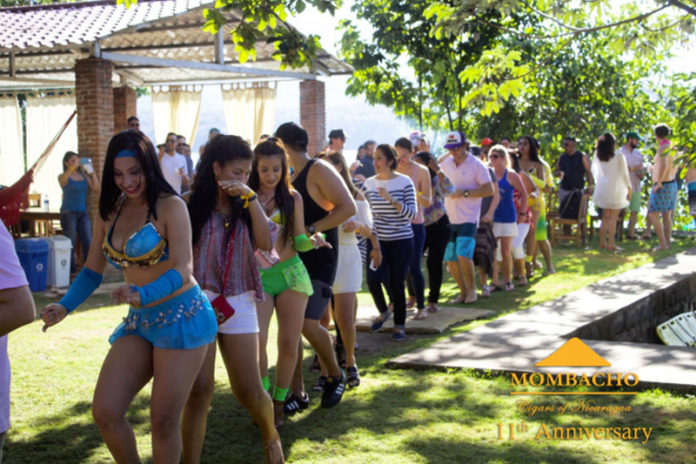 Mombacho Cigars celebrated its 11th anniversary with an annual festivity that the company hosted on a private island in Lake Nicaragua back in January 2017. This year's celebration acknowledged the company's continued growth and was attended by Mombacho Cigars, S.A.'s entire team as well as family, friends, and retailers who have supported the company.
Leading up to the event, guests were able to attend a variety of special events in the colonial city of Granada. Guests were able to experience Nicaragua first hand, including swimming in a local lagoon, climbing a nearby Mombacho volcano, and sampling the local food.
On Friday, Jan. 27, guests attended a private dinner on the rooftop of Casa Favilli, Mombacho's factory in Granada. Casa Favilli is considered to be one of the most historic buildings in Granada and offered the guests a 360-degree view of the historic colonial city. Dinner was prepared by Mombacho staff and several staff members joined the guests for the feast. The night was topped with speeches from the founding members of Mombacho Cigars along with comments from several happy guests.