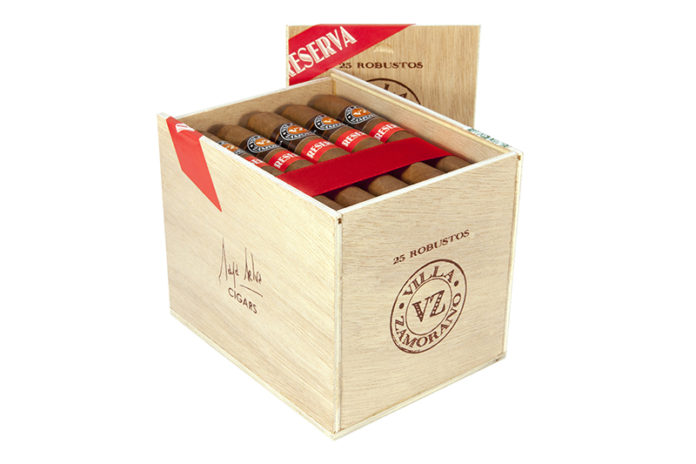 Maya Selva is expanding its Villa Zamorano line with a new addition, the Zamorano Reserva. The Villa Zamorano line was first introduced in 2002 and has been sold as an affordably-priced brand. This cigar has a Honduran Habano wrapper, grown at Maya Selva's Santa Eulalia farm. Like many of Maya Selva's offerings, this cigar features Honduran tobacco. The line is produced at the San Judas Tadeo factory in Danlí, Honduras.
Zamorano Reserva will be available in seven vitolas: Intenso (4 x 48), Expreso (3 1/2 x 52), Corona (5 x 42), Robusto (5 x 50), No. 15 (5 1/2 x 54), Gordo (5 x 56), and Churchill (7 x 48). Pricing has not yet been revealed but this cigar will be introduced first to the European market toward the end of 2017. U.S. tobacconists and cigar enthusiasts can expect Zamorano Reserva to hit store shelves sometime in 2018.
For more information on Maya Selva Cigars, visit mayaselvacigars.com.