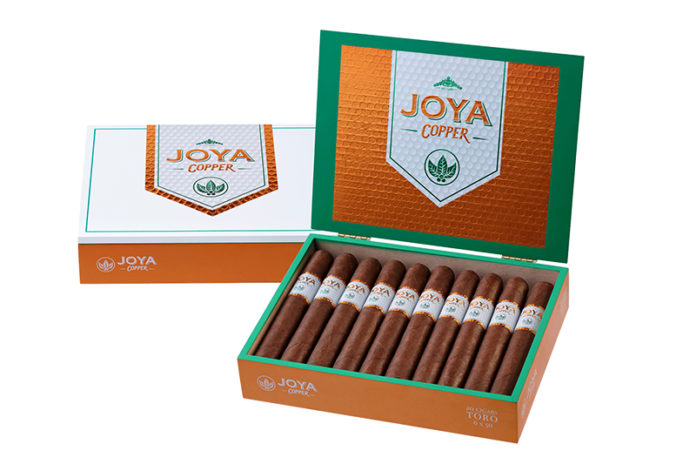 Joya de Nicaragua is expanding the Joya brand with its latest release, the Joya Copper, a full-bodied, modern, limited-edition bold cigar.
Joya Copper is the fifth Joya premium cigar brand, joining Cabinet, Red, Black and Silver. Joya Copper is made using Nicaragua's best tobacco and delivers a fully robust and spiced character profile that will appeal to those who prefer bold smokes.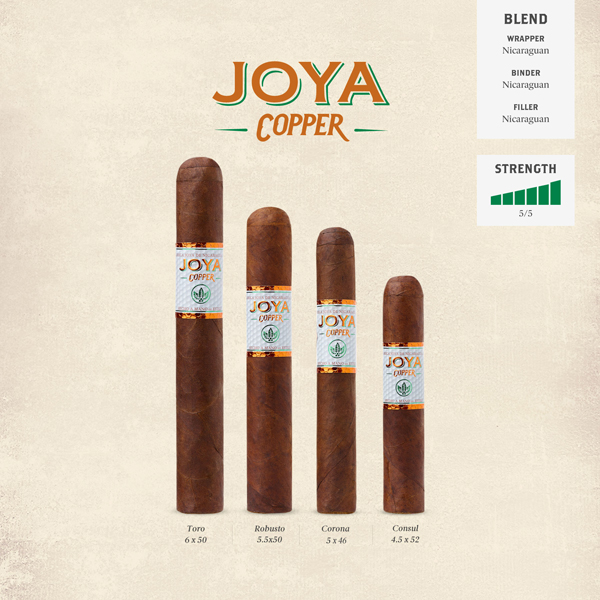 Joya Copper comes in 20-count boxes and will be presented in 4 sizes: Consul (4 1/2 x 52), Corona Gorda (5 x 46), Robusto (5 1/2 x 52), and Toro (6 x 50). MSRP will range from $6.60 to $7.80 per cigar.
"Joya Copper is the result of what a strong partnership is all about, in this project we worked hand-in-hand with the best talent of our factory, Drew Estate, and our friends at Cigars International where the product is going to be sold. We are really proud of it," said Juan Martinez, Executive President of Joya de Nicaragua.
Joya Copper will debut at the Cigars International store in The Colony, Texas on Nov. 14, 2019. It will only be available at Cigars International retail stores through December, and then it will be available on its website beginning January 2020.
For all the latest news from Joya de Nicaragua, visit joyacigars.com.