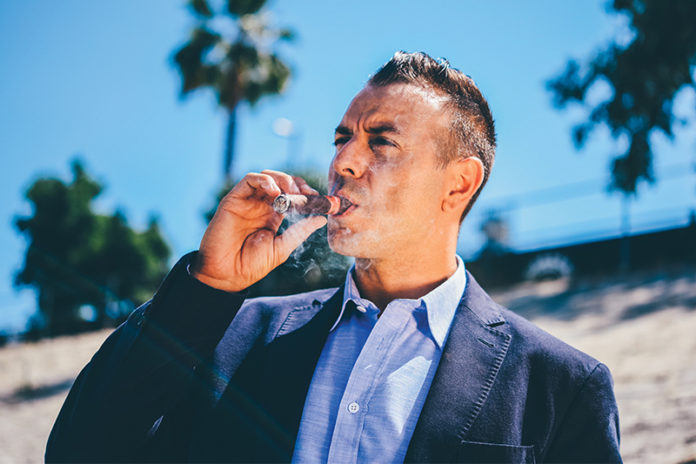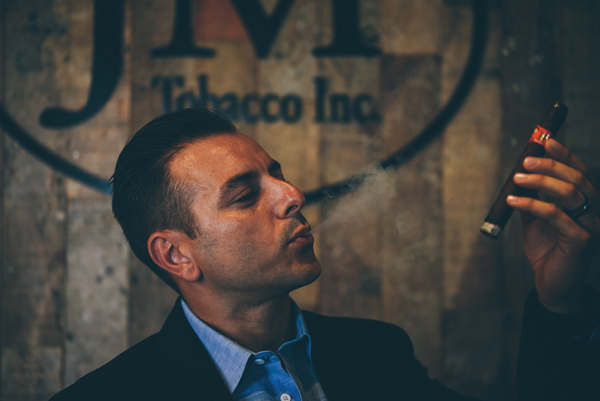 Last year, JM Tobacco marked its 20th birthday with the reintroduction of the company's very first cigar: Española, first launched in 1996. In addition to honoring the company's history, the move was also strategic, marking a return to the company's premium cigar-making foundation at a time when the U.S. Food and Drug Administration's deeming regulations were poised to reshape the marketplace.
"Española was our very first cigar, a super-premium cigar launched at a time when premium cigars weren't divided into subcategories," says Anto Mahroukian, president of Los Angeles-based JM Tobacco, who explains that the company shifted its focus to its value-priced JM Dominican line in the late 1990s when the premium market became saturated. Now, with a new regulatory environment poised to reshape the market, the company is staging the re-entry of Española, which retails for between $7 and $8 plus tax. "We'd like to focus on that part of the business again, so we thought why not Espanola Cigars—a super premium cigar that should be grandfathered in?""
Like many in the industry, Mahroukian sees big changes ahead for the industry, including opportunities for manufacturers of cigars introduced prior to the 2007 cutoff date to grab market share as newer brands are forced off the market. "We are comfortable with our situation," he says. "We have always been known for quality and consistency. Our philosophy has been that a JM Tobacco cigar from 2007 and one from 2017 should taste exactly the same, and that's a positive in this environment."
In particular, Mahroukian expects his company's private-label business to grow as companies unable to produce the products they sell currently explore other options. "We already supply private-label product to several companies, which are ecstatic about having access to grandfathered cigars now," he says.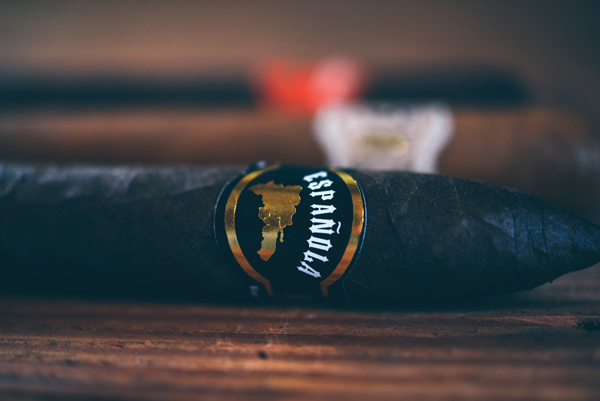 Even without private-label program growth, however, JM Tobacco has been seeing solid sales of its established brands, as well as growth from recent introductions, including humidity-sealed three-packs it brought out in 2013. "The three-packs opened up opportunities for us in smaller stores that don't have humidors," he explains. "They can sit on store shelves for up to a year, and they don't even need shelf space because we offer clip strips that the stores can hang from just about anywhere."
While Mahroukian is optimistic about the opportunities ahead, he also acknowledges that complying with FDA regulation around labeling will be challenging for the cigar industry. For example, requiring manufacturers to rotate six warning labels equally during the production and packaging process is more complicated than it sounds. "We're supposed to submit an implementation plan about how we will print the labels and stack the products to ensure that the six versions are equally distributed in each case and around the country," he explains. "I was thinking to shuffle them but that won't cut it. And we need to get it right, because you don't want to risk them coming back to you and saying, 'No, this won't work.
You need to resubmit.'" Fortunately, the May 10 implementation deadline was recently extended by three months, giving manufacturers more time to develop solutions.
Mahroukian also anticipates the FDA turning its attention to social media marketing, which has been very effective for his company. JM Tobacco has fostered relationships with many "influencers," each of which has as many as 20,000 followers. "We send them cigars, and they post about them," he explains, noting that the company is active on Instagram and Facebook. "We do specials where you can win a free three-pack by tagging a friend in a post about our cigars. It's a great way to get the word out."
Ultimately, that type of marketing may come under fire from the FDA, which has yet to place restrictions on social media. But when it does, the industry will find ways to persevere, says Mahroukian. "Tobacco continues to get hit hard by taxation and regulation—those challenges will always be there," he says. "But right now, I think that out of the smoke there will be sunny skies. What will come out of FDA regulation is that the tobacco products that will be left on the market will be cream of the crop. They will be quality products made by the manufacturers who have been in business for more than 10 years, which is pretty cool."
– Story by Jennifer Gelfand
This story first appeared in the July/August 2017 issue of Tobacco Business magazine. Members of the tobacco industry are eligible for a complimentary subscription to our magazine. Click here for details.