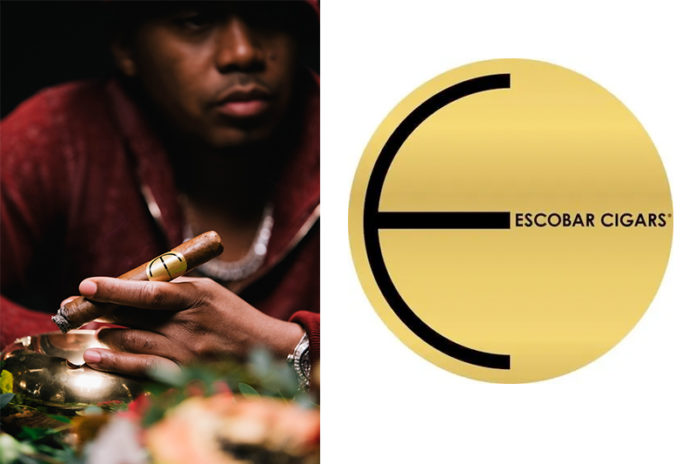 Escobar Cigars by Puros Privados has announced a new partnership with Grammy award-winning, multi-platinum recording artist Nasir "Nas" Jones. Also known by the nickname Escobar, Nas is a co-owner and equity partner in Escobar Cigars, a brand owned by Puros Privados, Inc.
Escobar Cigars produces two different premium cigars–a maduro and natural blend–that are available in five different vitolas: robusto, Churchill, double corona, double toro gordo, and distinguidos romeo. These cigars' blends consists of three vintage sun grown and aged Habano tobaccos grown specifically in the rich volcanic soil of Nicaragua. Thanks to the fermentation and aging process Puros Privados puts its cigars through, Escobar Cigars' blends are blended to provide cigar enthusiasts with complex flavor profiles to appeal to a wide range of palates.
Nas has made no secret over the years about his love of premium cigars. According to a press release from Escobar Cigars, Has will use his market reach and loyal following to help grow the Escobar brand into a worldwide phenomenon.
"When the team at Escobar Cigars initially approached me, I was immediately drawn to the brand by the exceptional quality of their product," said Nas in the press release. "This partnership with Escobar has been almost two years in the making and I am honored to be an equity partner with them. I am looking forward to growing this brand and to giving back to the local communities in Nicaragua where our tobacco is grown, aged, and hand-rolled into a premium cigar."