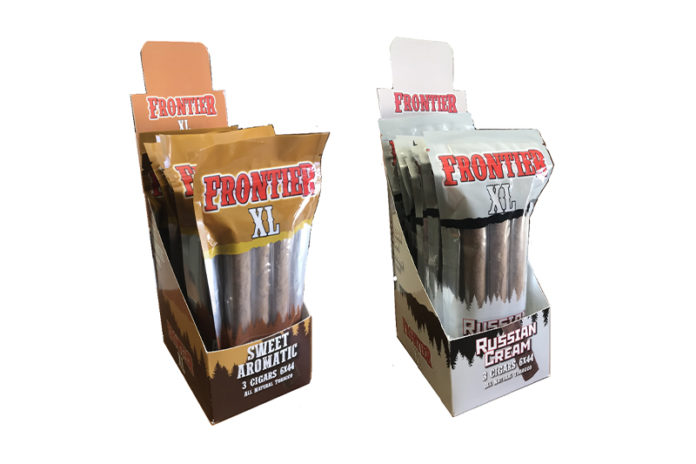 Frontier Brands, manufacturer and owner of Frontier Cigars, is expanding its Frontier Cigar lineup with the addition of Frontier Cigarillos and Frontier XL's. These new product offerings will be manufactured in its Dominican Republic factory along with its flagship product, Frontier Cheroots.
"With the overwhelming acceptance of our flagship product, Frontier Cheroots, we accelerated the launch of our Frontier XL and Frontier Cigarillos and brought them to the marketplace this year," says Ryan Frailing, chief operating officer at Frontier Brands. "I believe by offering the finest leaf and highest quality tobaccos along with our excellent price points and aggressive promotions have been the keys to distinguishing our products in the marketplace. Our Frontier Cigars use no HTL or other manmade wrappers or fillers. Additionally, with the growth of cigars in the convenience store segment it allowed us to advance our product offerings by about two years."

Frontier Cigarillos are handmade and all-natural, featuring tobaccos from Nicaragua and the Dominican Republic. Wrapped in an Ecuadorian Connecticut shade leaf, these premium-style cigars come in six different flavors: Honey, Honey Berry, Rum, Russian Cream, Sweet Aromatic and Whiskey. Each cigar is packaged in cellophane and a stay-fresh crush proof retail tin containing 10 cigars. Each tin has an MSRP of $17.99.