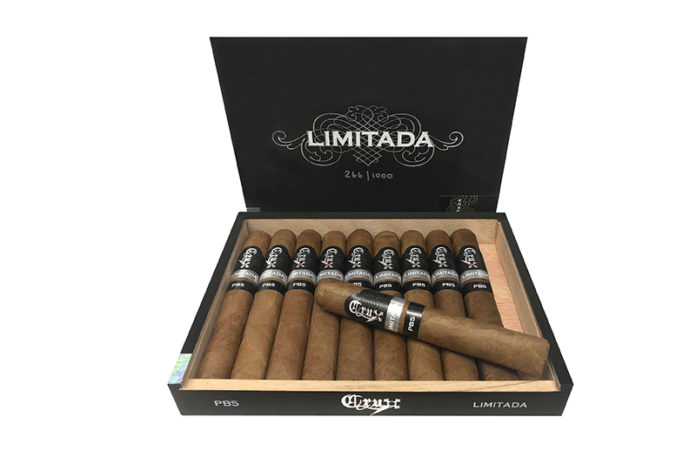 Crux Cigars has announced that the fourth release of its Limitada PB5 limited edition cigar will begin shipping next week to retailers by mid-November 2018.
"We are extremely pleased the Limitada PB5 continues to be so well received by retailers and consumers alike," said Mark Daum, Crux Cigars Vice President of Brand Marketing. "It has definitely captured the attention of premium cigar smokers."

Crux Limitada PB5 is produced at Plasencia Cigars in Estelí, Nicaragua. Similar to previous editions, the Crux Limitada PB5 will be available in a single 5 3/4 x 54 vitola and will feature a proprietary Nicaraguan Engañoso wrapper leaf. The cigars are finished with a Cuban box-press. Only 1,000 10-count boxes of the Crux Limitada PB5 will be available. MSRP is $12.99 per cigar.
For all the latest from Crux Cigar Company, visit cruxcigars.com.