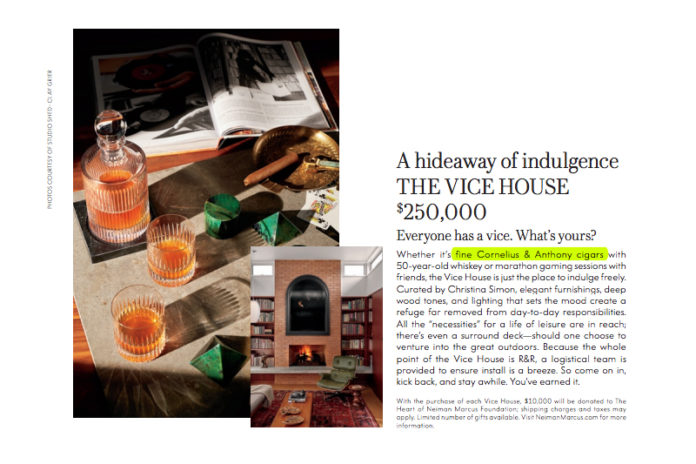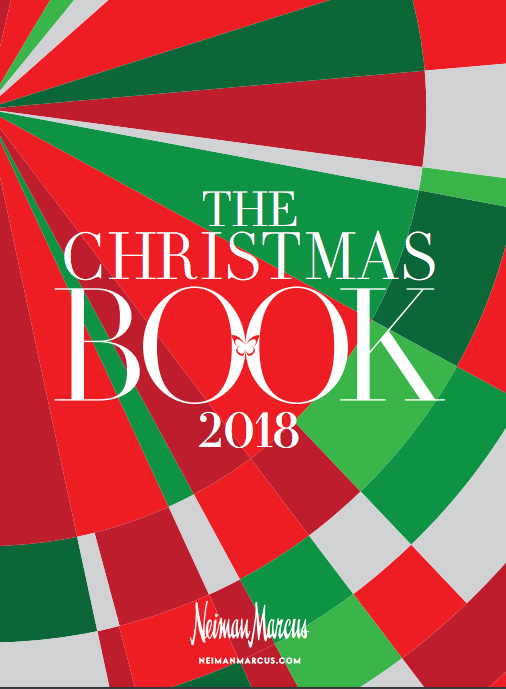 Since 1926, Neiman Marcus has published a Christmas catalog that offers exclusive items that its top customers—those whose bank accounts equal the Gross Domestic Production of small nations—would covet and others can only dream about. As part of Neiman Marcus' Fantasy Gifts section in its 2018 Christmas Book , Cornelius & Anthony are prominently featured.
Announced at a launch party in New York City on Oct. 18th, Cornelius & Anthony cigars are a highlighted component of "The Ultimate Clubhouse Vice House" fantasy gift. The Vice House is a limited edition fully furnished house for your backyard, and comes with a Cornelius & Anthony humidor stocked with all 8 blends of Cornelius & Anthony cigars.
This $250,000 luxury backyard vice house is a hideaway of indulgence.