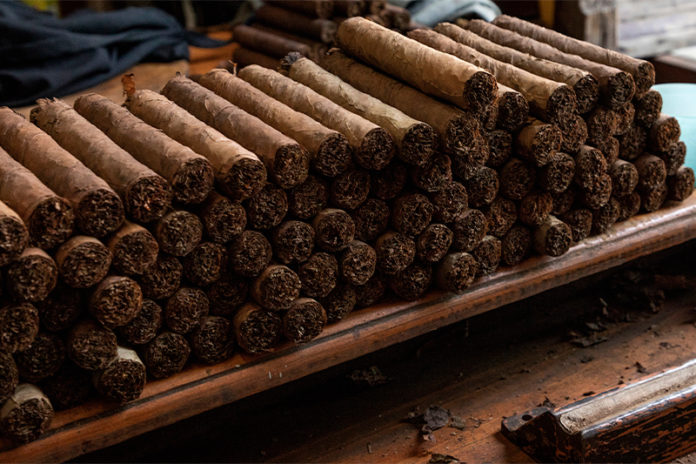 Last week, the U.S. Food and Drug Administration (FDA) released new proposed product standards for both menthol cigarettes and flavored cigars [read more here]. If passed, the new proposed rule would ban characterizing flavoring in all cigars.
As news of this proposed product standard rule began to make its way through the cigar industry, different associations and manufacturers issued various statements. One of those responding to the proposed rules was the Premium Cigar Association (PCA), which revealed it was the first stakeholder group to meet with the Office of Management & Budget, Office of Information & Regulatory Affairs, and FDA. During this meeting the PCA raised concerns about the rule and asked for clarification on several issues including:
Characterizing flavor descriptors
Total small business impact
Foreign impact in cigar producing countries
Impact on minority owned small business
In a press release, Greg Zimmerman, president of the PCA, stated: "The FDA failed to do their homework in this rule and the document is filled with cherry-picked data that mirrors spoon fed talking points from anti-tobacco groups. The proposed rule is a mess that is ripe with potential challenges and reflective of an agency that is unable to prioritize its resources appropriately."
Also commenting on the proposed rule was Joshua Habursky, PCA's deputy executive director and head of government affairs, who added: "As we move through the regulatory process PCA will continue to engage with the FDA and policymakers to shed light on industry concerns. Chief among our concerns remains the ability to describe 'premium cigars', which are non-flavored, with descriptors that accurately describe the natural variances in tobacco flavor. We aggressively assert is a free speech issue. Whether you are an individual company crafting shelf talkers or a major media publication, you should be free to describe the product's profile accurately."
Also responding to the proposed rule was Swisher, a company with flavored cigar products in its portfolio. The company first re-asserted that since the proposed rule must go through a lengthy commenting and approval process before it will be enacted, there are currently no plans from Swisher to remove any of its flavored cigar products from the market and that it will be "business as usual" for the time being. Swisher went on to say that it "plans to vehemently oppose this measure with meaningful scientific and economic data" and encouraged all adult consumers, employees, retailers, and other stakeholders to express their views and opinions on the proposed rule to the FDA and policymakers.