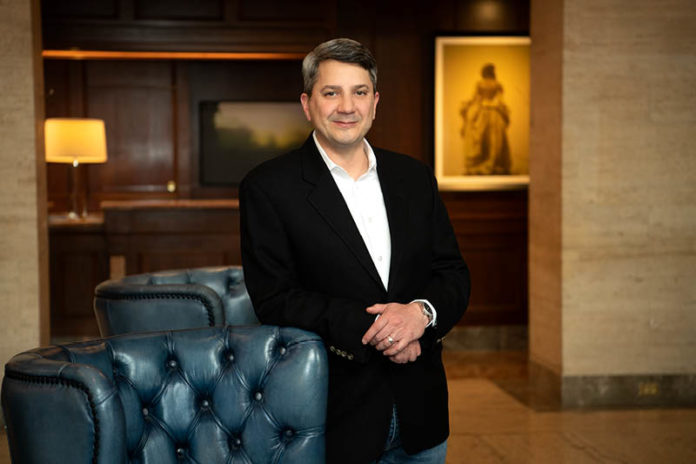 How do you deal with a problem? Are you the type who tries to find a work-around? Or do you turn your blinders on and try to act like the problem doesn't exist? Regardless of how you answer this question, the truth is that problems are a reality when it comes to business, and each day, entrepreneurs have to ask themselves the question above. So when a problem presents itself to you and your business, how do you respond?
When 22nd Century Group (Nasdaq: XXII) was confronted with the realities of increased government regulation that would impact its cigarette products, it decided to embrace the problem and use it to move the company forward. Founded in 1998, 22nd Century Group is not your typical tobacco business. The company bills itself as being a "leading agricultural biotechnology company focused on tobacco harm reduction, reduced nicotine tobacco, and improving health and wellness through plant science." The company has dozens of patents that allow it to control nicotine biosynthesis in the tobacco plant, and it has also developed proprietary reduced nicotine content (RNC) tobacco plants and cigarettes. These RNC products are in line with the U.S. Food and Drug Administration's (FDA) long-term plans to address the widespread negative impact that traditional combustible cigarettes have on public health. While many in the industry have pushed back on some of the FDA's initiatives to curb the hold tobacco has on society, 22nd Century Group has embraced the FDA's plans as a challenge, using them as inspiration for a new generation of products.
22nd Century Group made headlines in December 2021 when it received the FDA's first (and so far only) modified-risk tobacco product (MRTP) authorization issued for a cigarette product for VLN (reduced nicotine content tobacco cigarettes), the company's line of cigarettes that contain a much lower level of nicotine than traditional combustible cigarettes. Unlike many tobacco businesses, 22nd Century Group is also looking toward the future by diversifying its focus and its business to include hemp, cannabis and hops plants. The company has also embraced technology as a way to advance its business goals. For example, it uses modern plant breeding technologies, including genetic engineering, gene editing and molecular breeding to deliver solutions for the life science and consumer products industries by creating new, proprietary plants with optimized alkaloid and flavonoid profiles as well as improved yields and valuable agronomic traits.
At the core of all that 22nd Century Group does is the idea of harm reduction. In the tobacco industry, harm reduction is not entirely new. Health advocates have been trying to educate and convince smokers of the harm they are causing themselves by smoking cigarettes, and it has worked, to some extent. Year after year, Big Tobacco reports a decline in sales volumes for combustible tobacco products to the point that smoking rates have fallen significantly in recent years. While the number of smokers declined, there are still 34 million adult smokers of which, according to the U.S. Centers for Disease Control and Prevention, 68 percent want to quit smoking but don't feel like they have the tools to do so. This is where 22nd Century Group has worked hard to position itself as a leader and pioneer in MRTP harm reduction in the marketplace. It wants to help those that want to quit smoking do so by addressing what makes the habit so addictive to begin with: nicotine.
Michael Zercher, president and chief operating officer at 22nd Century Group, believes tobacco harm reduction (THR) as a public health policy has helped—and will continue to help—address the addictive nature of combustible cigarettes. He also believes that giving smokers more choices and truthful information about what's in cigarettes and how addictive nicotine is are both critical to THR. This is where 22nd Century Group also deviates from most tobacco businesses. Instead of rebelling against the growing role the FDA is taking in the tobacco industry, it instead sees the FDA's presence in the industry as a necessary one when it comes to tobacco harm reduction.
"We have seen what happens when the industry is left to regulate itself, so the FDA's role here is important to protect smokers, to ensure that manufacturers' product claims are evidence based, including independent clinical studies, and to create a level playing field for those of us in the industry who operate responsibly," Zercher states. "As much as some in the industry complain about the FDA, the PMTA [premarket tobacco product application] and MRTP pathways were created by Congress as a way for [the] industry and [the] FDA to work together to introduce harm reduction to the tobacco category. In fact, the U.S. is the only country that has such a defined and structured regulatory pathway for new tobacco products to come to market with claims authorized by a regulator. That is revolutionary, and 22nd Century's success with VLN—as well as other companies' success using the PMTA and MRTP pathways—is just the beginning of a complete and total paradigm shift in the industry."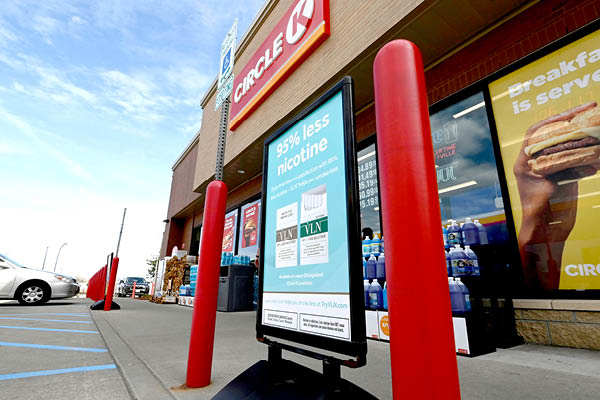 VLN's recent MRTP authorization from the FDA and its actions with other tobacco products demonstrate the need for retailers to begin to make room for a new wave of tobacco products that may not look like anything that's currently on store shelves today. The forward-thinking retailer in search of something "new" for their customers will also need to approach that question much like those at 22nd Century Group have. How can you serve the smoking consumer that desires to gain control over their relationship with nicotine and ultimately wants to smoke less?
The Best of Intentions
Before coming to his current position, Zercher headed American Spirit's international business and was based in Zurich, Switzerland. It was there that he built a thriving business that experienced significant sales in 12 countries. That business was later sold to Japan Tobacco International for $5 billion.
"I started my career working on the American Spirit brand when the company was small and independent, so I now have over 20 years of experience in the tobacco industry in marketing, sales, operations and business development in the U.S., Europe and Asia," he explains.
Zercher went on to join 22nd Century Group almost six years ago, initially serving in the position of vice president of business development. Three years ago, he was appointed as its president and chief operating officer. Despite its big vision and ambitions, 22nd Century Group is described by Zercher as being a small company that works with cannabis and hops plants in addition to tobacco. With its broad scope, Zercher, who is a self-proclaimed business builder, wears many hats within 22nd Century Group and is focused on creating new, proprietary plants and intellectual property. He also is responsible for technology, commercializing plants and patents, and building the foundations for 22nd Century Group to scale.
As the company's president and chief operating officer, Zercher is responsible for making sure the company's vision is fulfilled. "We are a leader in tobacco harm reduction as well as a leader in cutting-edge cannabis and hops plant science," he says. "I joined the company because I saw this potential, and its original mission—to reduce the harm caused by smoking—really resonated with me. I saw it, and still see it, as an opportunity to create financial value while also doing something good for those around me and society in general. While I know well the effects and consumer experiences that plants like tobacco and cannabis can deliver, I also know that a lot of people struggle with addiction, and that addiction, particularly to cigarettes, often leads to terrible effects on people's health and society more generally."