flavours by CAO features six petit corona cigars from CAO's flavor-infused collection. These cigars are mostly mild, subtle and natural tasting. The flavours sampler contains six different cigars with an MSRP of $29.99.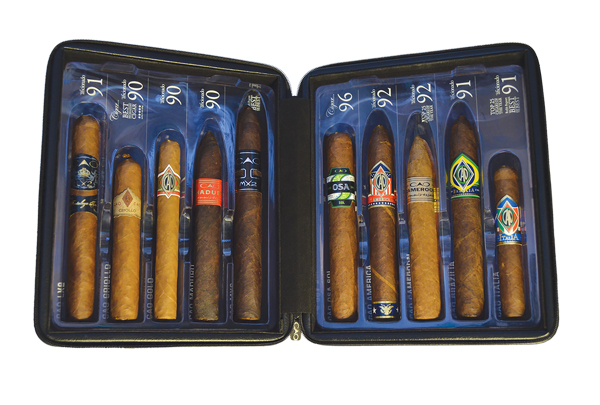 The CAO Champions II Sampler includes OSA Sol and LX2 and the best blends from the original Champions Sampler collection. Packaged in an attractive black leather travel humidor, these powerhouse cigars have an MSRP of $89.99.
For all the latest news from CAO Cigars, visit caocigars.com.