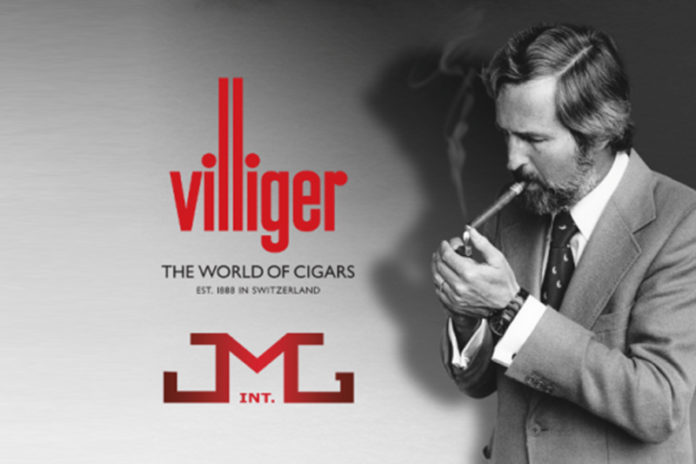 Villiger Cigars' highly rated products are heading west thanks to a new distribution deal. The company announced a new distribution agreement has been reached with JMG International, Inc., which will bring Villiger's products to the West Coast.
"JMG International Inc., over the span of 22 years, has become one of the most respected, and well-known distributors of premium cigars on the West Coast," commented Rene Castañeda, president of Villiger Cigars North America. "We look forward to a fruitful partnership that will help spread the Villiger lifestyle to a larger audience."
Charles J. Janigian, president of JMG, added: "Like a fine cigar, JMG believes in solid slow growth with manufacturers who value old world traditions. Villiger Cigars which was established in 1888 certainly fits our values. In saying that, we feel it an honor and privilege, to have been selected as Villiger's west coast distributor and look forward to working with Rene Castañeda and the Villiger team."
JMG International, Inc. has distributes to over 1,000 retail shops throughout California, Washington and Oregon. JMG International, Inc. will begin distribution of Villiger's portfolio of premium-handmade and machine-made cigars in California, Washington, and Oregon on Sept. 10, 2018.
For all the latest news from Villiger Cigars, visit villigercigars.com.