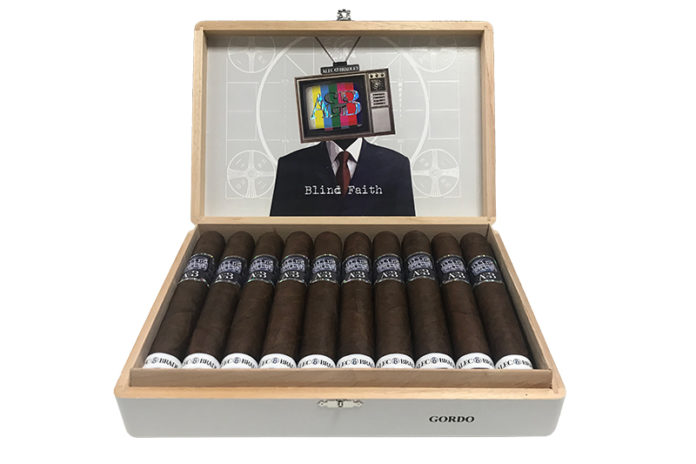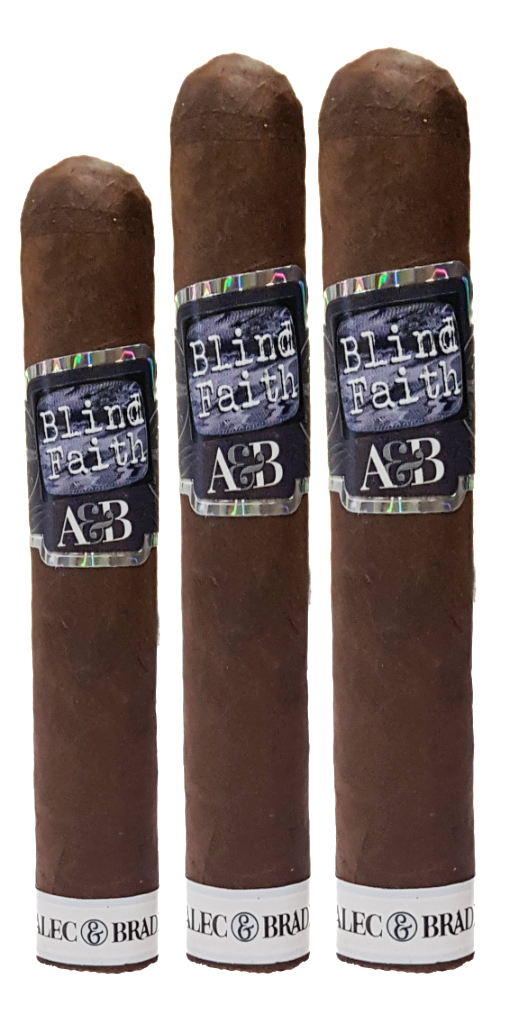 In 1996, Alan Rubin launched his company, Alec Bradley Cigars, and named it after his two young sons with the hope that they would someday join the company. Not only did they join the company but now those two sons have launched their own company within Rubin's, known as Alec & Bradley. Their first release, Blind Faith, was introduced at the 2018 International Premium Cigar & Pipe Retailers Association (IPCPR) in Las Vegas. Now that inaugural release is ready to ship to tobacconists worldwide.
As an offshoot of Alec Bradley Cigars, Alec & Bradley will be run by Alan's sons–Alec and Bradley Rubin. Both will have full control over the brand and its blends. The two second generation cigar makers are setting out to create cigar lines that are unique to both their company and Alec Bradley Cigars' portfolios.
"As a father and brand owner I couldn't be more proud of my two sons," said Alan Rubin, founder of Alec Bradley Cigars. "Their mother is very excited that both of the boys are joining the family business and sharing experiences with me, my father-at age 91-who still opens the office doors every morning and the rest of the Alec Bradley family!"
Alec Rubin, the eldest son, commented: "My father and mother never pushed Brad or me into the business. From a young age, we watched our father's passion and respect for the process, the tradition and heritage of Premium Cigars. I've been working in the offices for over 4 years, as well as traveling down to Central America with my father and brother-we decided that we wanted to create a brand."
"We had the full support from our father and Ralph Montero (VP of Alec Bradley) when it came to the brand, the blend and the design," added Bradley Rubin. "The reason Alec and I named our first project 'Blind Faith' is because it is our first attempt at launching our own cigar line. From the company, to tobacconists, to cigar enthusiasts-people need to have blind faith that, having grown up around the cigar industry, we can make a our own cigar line."
Blind Faith features a silky smooth wrapper from Alec Bradley's proprietary farm in Trojes, Honduras. It has three different filler tobaccos from Estelí and a binder from Honduras and Nicaragua. Alec and Bradley Rubin focused on taking bolder tobaccos and blending them for strength with a balance of flavor and a balance, a slightly different approach than traditional Alec Bradley cigars which and blended with flavor preceding strength. Blind Faith is rolled at Raices Cubanas Factory in Danlí, Honduras. While production is currently limited to a handful of rollers, that is expected to grow and change in the near future. Blind Faith will come in 20-count boxes and is available in three vitolas: Robusto (5 x 52), Toro (6 x 52), and Gordo (6 x 60). The MSRP will range $8.95 and $10.95 per stick, before taxes.
Alec and Bradley Rubin are currently working on what will be their second release for Alec & Bradley, with a goal to release it in early 2019.
For all the latest news from Alec Bradley Cigars, visit alecbradley.com.