What is your store's most popular pipe tobacco brand?
Lane (miscellaneous.)
Peterson
Captain Black
Cornell & Diehl
Sutliff Tobacco
What is the most popular vapor, CBD and/or alternative product sold in your store?
CBD (miscellaneous – cartridges, gummies, smokable)
Puff Bar
Smok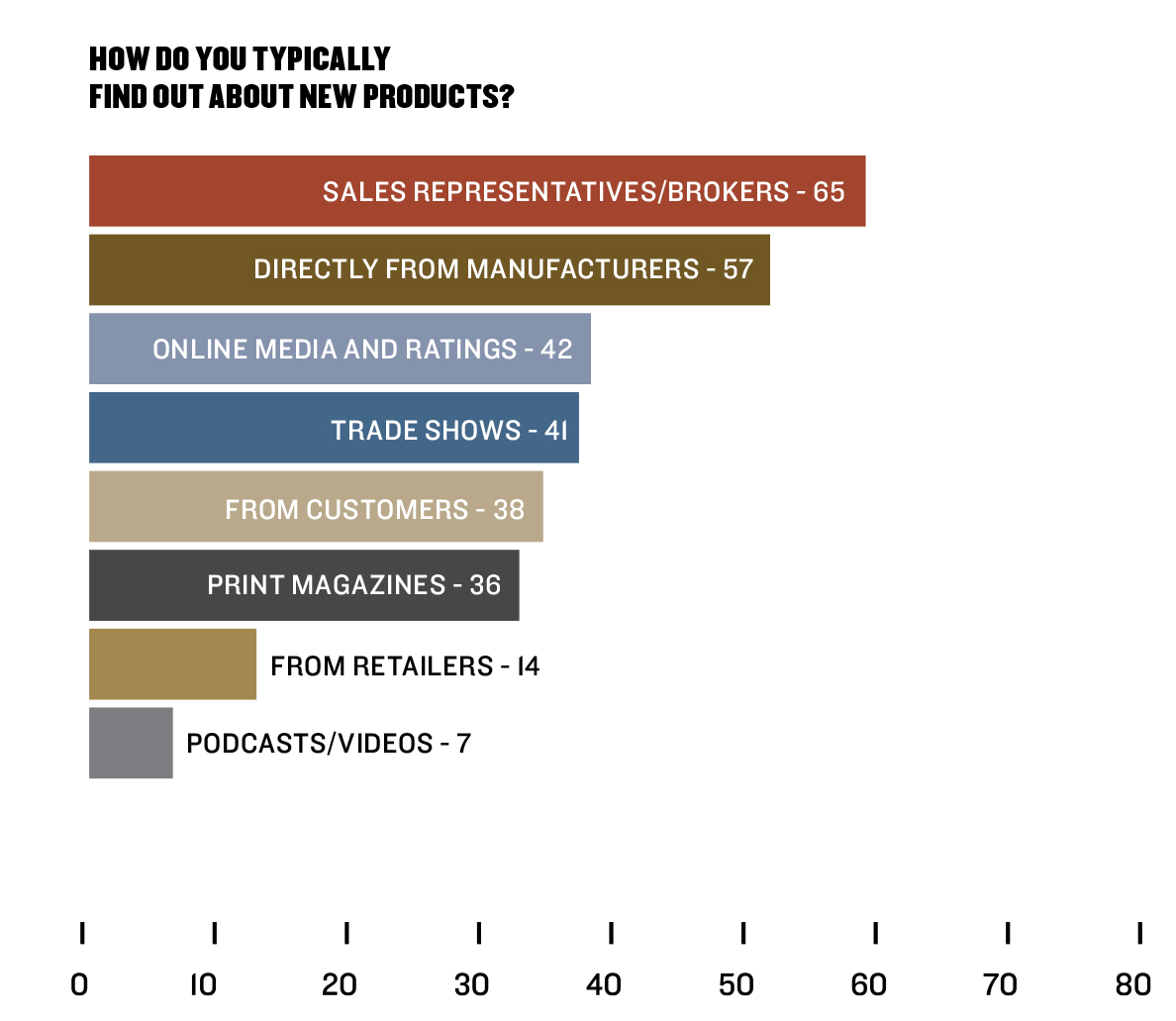 How do you typically find out about new products?

Sales representatives/brokers – 65
Directly from manufacturers – 57
Online media and ratings – 42
Trade shows – 41
From customers – 38
Print magazines – 36
From retailers – 14
Podcasts/videos – 7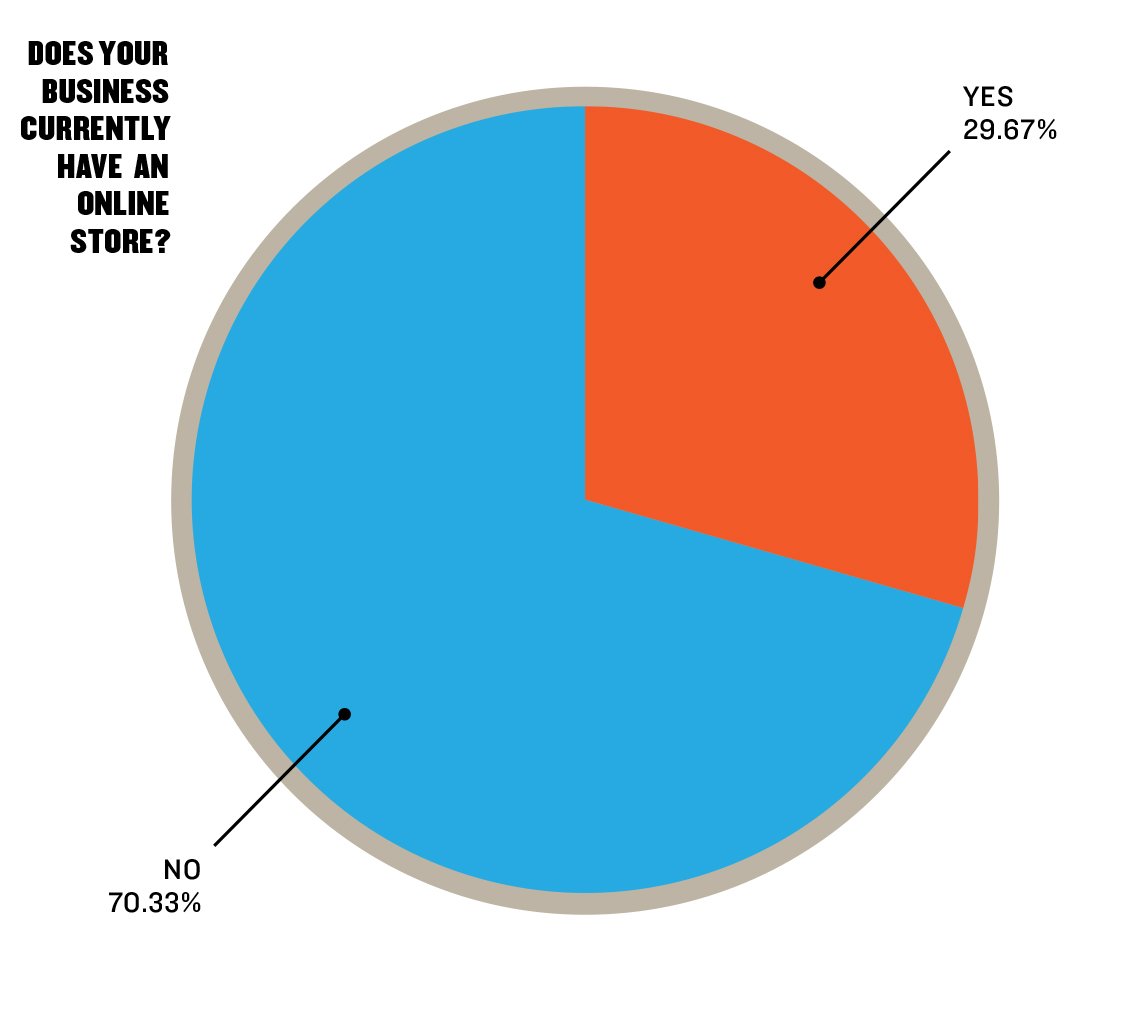 Does your business currently have an online store?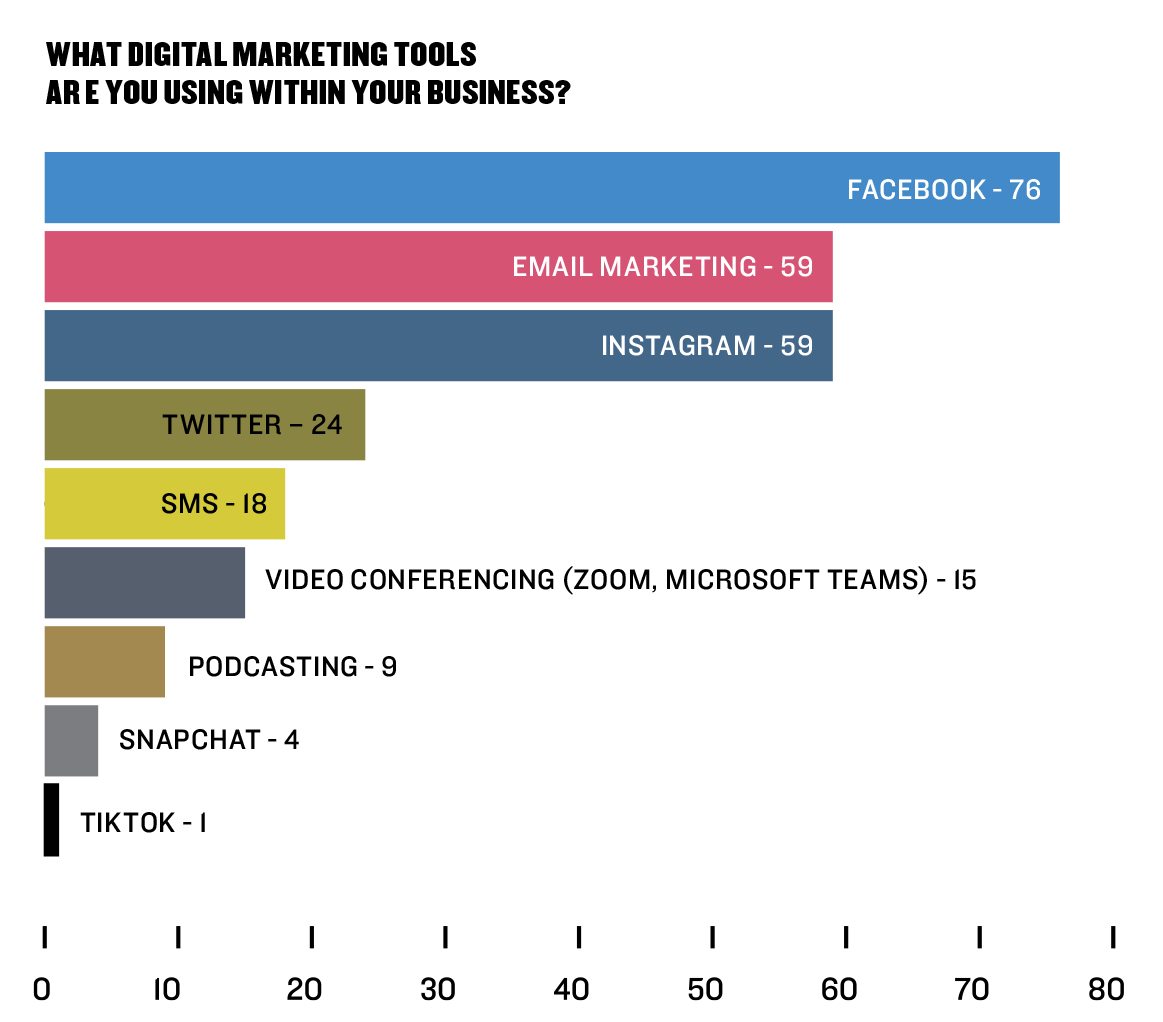 What digital marketing tools are you using within your business?

Facebook – 76
Email marketing – 59
Instagram – 59
Twitter – 24
SMS – 18
Video conferencing (Zoom, Microsoft Teams) – 15
Podcasting – 9
Snapchat – 4
TikTok – 1
As a retailer, what is your most pressing concern going into 2021?
COVID-19 (restrictions, shut downs, economic impact)
OTP and excise taxes
Product availability (supply chain disruptions, back orders)
How to grow and promote business
Regulations
This story first appeared in the January/February 2021 issue of Tobacco Business magazine. Members of the tobacco industry are eligible for a complimentary subscription to our magazine. Click here for details.