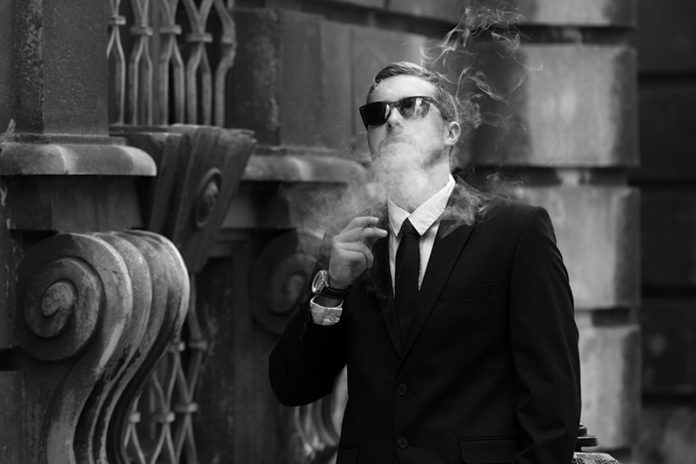 The following are roundups of legislative activity at the state and local levels.
Cigarettes and Tobacco Products
Taxation—State Level
The year 2017 produced an increase in state legislatures considering new taxes on cigarettes and tobacco products. This year, 28 states considered bills to raise cigarette and/or tobacco product tax rates in some form. These states include Delaware, Florida, Hawaii, Indiana, Kansas, Louisiana, Maine, Massachusetts, Michigan, Mississippi, Montana, Nebraska, Nevada, New Hampshire, New Mexico, New York, North Carolina, Ohio, Oklahoma, Oregon, Pennsylvania, Rhode Island, Tennessee, Texas, Virginia, West Virginia, Wyoming and Utah.
However, only three of these states passed and enacted tax changes: Delaware (50 cents per pack cigarette tax increase, 15 percent increase on Other Tobacco Products [OTP] and 38 cent tax increase on moist snuff); and Rhode Island (increased tax rate on cigarettes by 50 cents).
We also saw one state legislature pass a measure and sign into law a decrease on uncompetitive taxes levied on retailers and consumers of tobacco products. Minnesota removed the automatic inflator on the excise tax per pack of cigarettes and froze the rate per pack at $3.04. Additionally, Minnesota reduced the tax cap on premium cigars from $3.50 to 50 cents per cigar.
Finally, California voters approved a ballot question last November that raised the state's cigarette tax by $2 per pack and also increased the OTP tax to 65.08 percent. These tax increases went into effect on July 1, 2017.
E-cigarettes and Vapor Products
Taxation—State Level
This year has also produced an increasing number of states introducing legislation to assess a new tax on e-cigarettes and vapor products. So far this year, 15 states considered bills to enact a new tax: Arizona, Delaware, Hawaii, Indiana, Kansas, Massachusetts, Michigan, Montana, New Mexico, New York, North Carolina, Ohio, Oregon, Washington and West Virginia.
Of the bills introduced in these states, only two were enacted into law. Delaware passed a new tax on vapor products at 5 cents per fluid milliliter on nicotine liquid solution, and New York passed a tax modification on vapor products to 40 cents per fluid milliliter of e-liquid.
Further, the Kansas legislature decreased the excise tax on vapor products from 20 cents per milliliter of e-liquid to 5 cents.
Age 21 to Buy—State Level
At the time this article was written, 28 state legislatures had introduced bills to raise the legal age to purchase tobacco products to either age 19 or age 21. So far, the states of Oregon, New Jersey and Maine have enacted a statewide law to increase the legal minimum age to purchase to 21 years old. These states join California and Hawaii—which bumped up the required age last year—increasing the total count across the country to five states that now set the minimum legal age to purchase at 21.
Bills to raise the legal age to 21 that did not pass were considered by lawmakers in Arizona, Arkansas, Connecticut, Florida, Idaho, Illinois, Indiana, Iowa, Maryland, Massachusetts, Michigan, Minnesota, Mississippi, Nebraska, New Mexico, New York, North Carolina, Oklahoma, Rhode Island, Texas, Utah, Vermont and Washington. Also, a bill in North Dakota that would have raised the legal age to 19 failed.
Local Tobacco Ordinances
For the past few years, NATO has been tracking and opposing a growing number of local tobacco ordinances in cities across the country. The proliferation of local ordinances is the real battleground on tobacco restrictions for retailers, with 480 local ordinances proposed in 2015, 675 in 2016 and more than 700 so far in 2017. The three primary types of regulations at the local level are flavor bans of tobacco products, increases to the minimum age to purchase and minimum cigar package/pricing requirements.
One of the most prevalent local regulatory trends is a ban on the sale of flavored tobacco products. In 2016, approximately 80 cities adopted flavor bans across the country. In 2017, 28 cities in four states—Rhode Island, Minnesota, California and Massachusetts—have adopted similar bans.
Additionally, 2017 has ushered in the first ordinances that regulate or ban the sale of menthol cigarettes as well as mint- and wintergreen-flavored tobacco products in local jurisdictions. This year, the following cities have adopted either a limited or complete ban on the sale of tobacco products featuring menthol, mint and wintergreen flavors: San Francisco, Berkley, Contra Costa County, Los Gatos, Santa Clara and Yolo County (all in California), Minneapolis, Minnesota; and Chicago, Illinois. The ban of tobacco products with menthol, mint and wintergreen flavors, which comes on the heels of previously passed flavor bans, represents a real threat to the viability of many tobacco-related retailers.
On the minimum legal age issue, 128 cities in 2016 passed new regulations to increase the legal age to buy tobacco products. While we saw continued growth of this regulation in 2017, the rate of that growth has slowed. So far in 2017, 41 cities have enacted ordinances with an above-18 legal minimum age requirement to purchase tobacco products.
Cigar minimum pricing and packaging mandates also continue to be a common form of local regulation. In 2017, some 16 cities across Minnesota, Massachusetts and California passed or enacted a cigar minimum price or packing regulation.
– Story contributed by Thomas A. Briant, the executive director
of the National Association of Tobacco Outlets (NATO)
This story first appeared in the November/December 2017 issue of Tobacco Business magazine. Members of the tobacco industry are eligible for a complimentary subscription to our magazine. Click here for details.