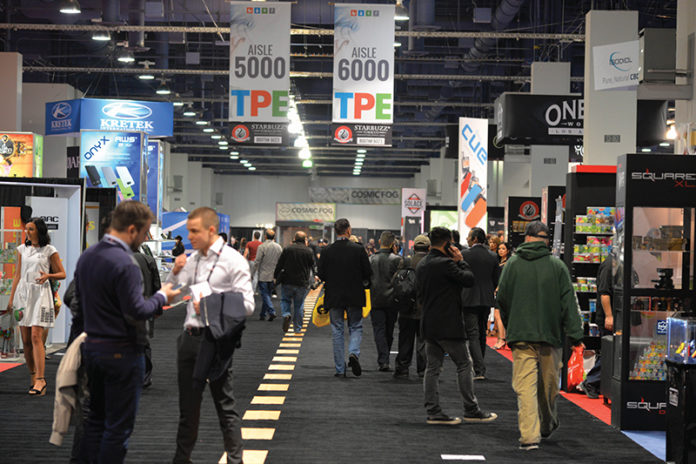 In business, there aren't too many opportunities to get everything you need all in one place. Need an efficient way to find out everything going on in your industry legislatively? You might have to fly to Washington. Looking for face-time (the real kind, not via an iPhone) with a dozen vendors? You might have to travel the country—
or convince them to come to you and then squeeze a slew of meetings into your already-packed daily schedule.
This year, however, you can get all of that in one place over the course of three days: Jan. 30 to Feb. 1 in Las Vegas. The industry's top tobacco trade show, the Tobacco Plus Expo (TPE) , has teamed up with NATO, the trade association that has a bead on legislation impacting tobacco businesses, to hold back-to-back events that will provide a wealth of business and educational opportunities.
On Jan. 30, NATO's executive director, Tom Briant, will present a series of NATO sessions covering market trends in tobacco, a Wall Street industry update, and an overview of local and state tobacco-related legislation—all free with your TPE 2018 registration. The next morning, TPE 2018 will kick off with an entertaining and informative keynote address by Drew Estate's Jonathan Drew, the celebrated cigar industry entrepreneur, after which the show floor will open for business.
Always evolving, this year's TPE will feature a product spotlight section at the front of the show floor showcasing innovative new products in a retail setting to give buyers a sense of how they will work into an existing mix. Also new is a Drew Estate-sponsored cigar lounge, where Jonathan Drew's signature brand will amp up excitement with a unique approach to the lounge experience. A second lounge will offer complimentary beverages and a slackline where attendees can test their balancing skills walking on a slackline between two anchors.
A wide array of tobacco and tobacco-related products and accessories will be on display at hundreds of exhibit booths, many featuring show specials. For ease of navigation, premium cigar, pipe and tobacco exhibits will be gathered in one pavilion, and attendees can also download the show's mobile app to view the conference schedule, check out special offers and map exhibitors' locations.