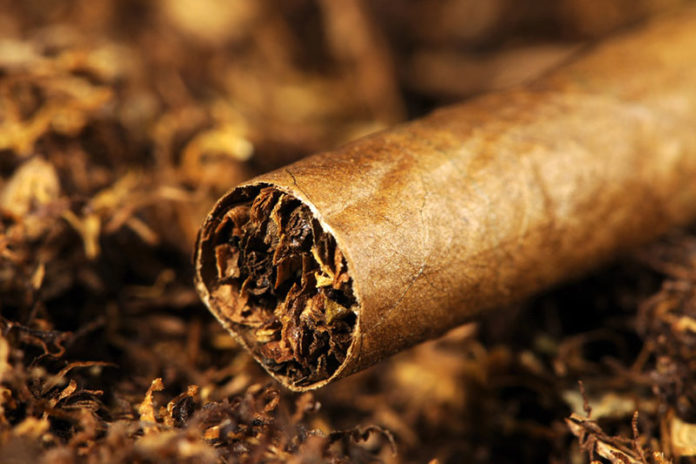 Senators Tim Kaine (D-Va.) and Senate Majority Leader Mitch McConnell (R-Ky.) introduced the Tobacco-Free Youth Act, a bipartisan legislation that if passed would raise the nationwide minimum age to buy all tobacco products, including e-cigarettes and vaping devices, from 18 to 21.
Both senators represent states that have deep roots in tobacco production and consumption but both senators also recognize the negative effects of youth tobacco use. According to the Centers for Disease Control and Prevention (CDC), from 2017 to 2018, youth e0cigarette use increased by 1.5 million and more than 1 in 4 high school students reportedly used tobacco products in the past 30 days. If passed, the Tobacco-Free Youth Act would take on high rates of e-cigarette use among youth by raising the minimum age to purchase tobacco products on a federal level to 21. It would also make it unlawful for retailers to sell tobacco products to anyone younger than 21 and would grant states the right to hike the minimum purchasing age higher than 21 if they choose.
"Today, we are coming together to side with young people's health. With this bipartisan legislation, Senator McConnell and I are working to address one of the most significant public health issues facing our nation today," said Kaine in a press release. "Raising the tobacco age to 21 is a critical part of our efforts to improve public health and keep tobacco products out of schools and away from our children."
"In recognition of tobacco's history in our states and aware of the threat that all tobacco products pose now and for future generations, we introduced legislation to raise the national age of purchase to 21," added McConnell. "We've heard from countless parents who have seen the youth vaping crisis firsthand, and together, Senator Kaine and I are addressing this public health crisis head-on. By making it more difficult for tobacco products to end up in the hands of middle school and high school students, we can protect our children and give them the opportunity to grow and develop into healthy adults. We're ready for a national debate about the health of our children, and I look forward to working with my Senate colleagues on both sides of the aisle to pass this bill."
As governor of Virginia, Kaine signed a bill into law that banned smoking in bars and restaurants in the Commonwealth. He also signed an executive order to ban smoking in state buildings and vehicles. In April 2018, Kaine co-signed two letters to the U.S. Food and Drug Administration (FDA) and JUUL Labs, Inc., addressing concerns in regards to the use of flavored e-cigarettes. Along with other signers of the letter, Kaine and his colleagues questioned the marketing practices of JUUL and the ingredients in the flavored e-cigarette devices. Despite reports that the bill would contain an exemption for military members, the draft of the bill released so far contains no such exemption.
You can read a full draft of the Tobacco-Free Youth Act by clicking here. For all the latest legislation and FDA news impacting the tobacco industry, click here.