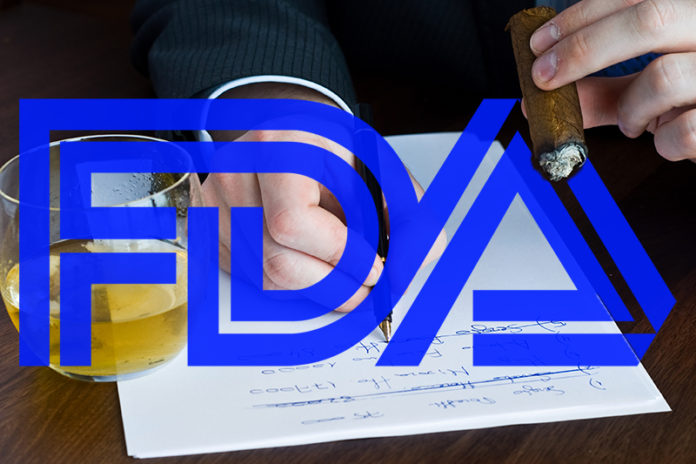 There's an important compliance deadline coming up on June 30, 2018. For some manufacturers of deemed tobacco products, the U.S. Food and Drug Administration will be expecting a listing of their tobacco products come June 30. This all stems from the Family Smoking Prevention and Tobacco Control Act of 2009 that required owners and operators in the U.S. who manufacture tobacco products to register with the FDA and submit their product listings. If you are a U.S. manufacturer who makes e-cigarettes, electronic nicotine delivery systems (ENDS), cigars, pipe, hookah tobacco, nicotine gel, and dissolvable nicotine products, this compliance deadline applies to you and your business. Under the 2016 deeming rules, these manufacturers are expected to report changes to their tobacco product listings to the FDA twice a year: once during June and again in December.
The June 30, 2018 deadline applies to those businesses that are manufacturing, preparing, compounding, and processing newly deemed finished tobacco products before Aug. 8, 2016, and those that are continuing to do so and are still in business after the same date. For those confused by the term "finished tobacco product," the FDA defines that as a tobacco product–including all of its components and parts–that's sealed in final packaging intended for customer use.
Do you need to update your product listing? The FDA will expect an updated listing if you made any of the following changes:
Introduced any tobacco products for commercial distribution that were not included in a previous listing
Discontinued manufacturing, preparation, compounding, or processing any tobacco products for commercial distribution
Resumed manufacturing, preparation, compounding or processing any tobacco products previously listed as discontinued
Made any required or voluntary material change to any listing information previously submitted, such as labeling or advertisement changes. A material change to labels and advertisements would include the addition of the required warnings for cigars or the required warning for covered tobacco products that will become effective Aug. 8, 2018. Please note that any material changes made after June 30, 2018, including the addition of warnings to package labels and advertisements, should be submitted by Dec. 31, 2018.
The FDA is providing several helpful resources for those responsible for completing the tobacco product registration and listing including a compliance webinar titled "Tobacco Product Listing Updates", a user guide for the FDA's Unified Registration and Listing System (FURLS) and Tobacco Registration and Listing Module (TRLM), and the document "Guidance for Industry: Registration and Product Listing for Owners and Operators of Domestic Product Establishments."
For any additional questions about the tobacco product listings, you may email the FDA at CTPRegistrationandListing@fda.hhs.gov. Small businesses can send an email to SmallBiz.Tobacco@fda.hhs.gov. Additional resources for the FDA's tobacco product listings can be found by clicking here.