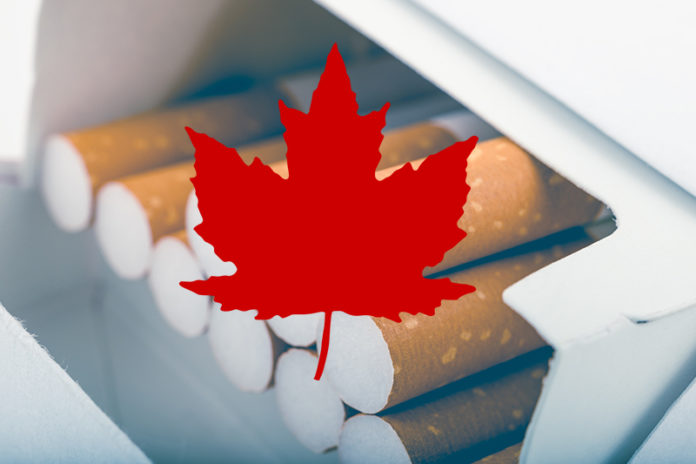 Canada's Parliament is making sweeping changes to the country's tobacco laws with the passage of bill S-5, also known as the Tobacco and Vaping Products Act. The bill is considered to be one of the biggest overhauls of the country's Tobacco Act in a generation, with plans to legalize and regulate vaping and giving Health Canada the power to require plain packaging for cigarettes.
Manufacturers and retail store owners that sell tobacco products are in opposition to the bill that will call of packaging to go without branding and logos. This is intentional by those who support the bill and say the new regulations will make smoking less appealing by "eliminating the uniqueness of particular brands." It will also save lives, according to the group, as fewer people purchase tobacco products. Packaging is important to many tobacco brands in Canada and other places in the world and being unable to brand packages would be a major blow to many manufacturers hoping to stand out and compete in the crowded marketplace.
In all, the Tobacco and Vaping Products Act will:
* Ban certain flavors in vaping products
* Restrict lifestyle advertising for vaping products including the use of testimonials or any claims that e-cigarettes are a safer alternative to smoking traditional tobacco products
* Prohibits the sale of vaping products to minors
* Applies many existing tobacco regulations on vaping products
* Gives Health Canada the power to implement plain packaging for tobacco products
Critics warn that the bill could cause a rise in illicit trade of contraband cigarettes and point out the ineffectiveness plain packaging legislation has had in other countries including France, Ireland, the U.K., and Australia.
You can read more about this bill at the CBC's website by clicking here.