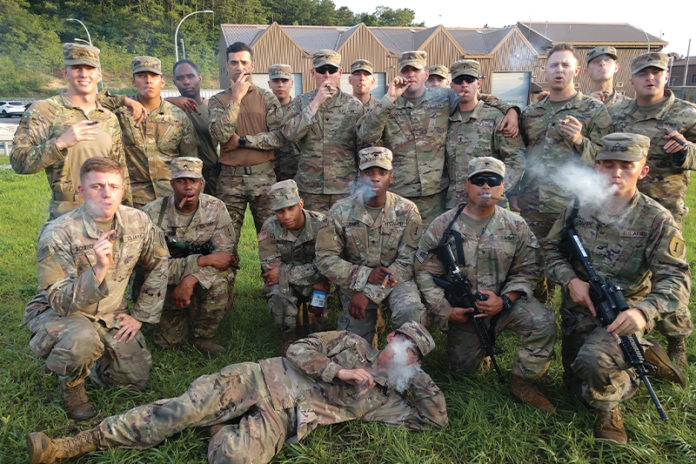 Despite the insanity of 2020, Operation: Cigars for Warriors (CFW) is still moving forward with its mission of taking care of the nation's deployed troops, one warrior package at a time. There is nothing normal about the cigar industry today. While online sales are way up, our brick-and-mortars are not doing well at all. With that being said, slowly but surely shops are having more and more events. For a charity like CFW, this is great news, as we have already been invited to more than 30 events across the U.S. in the last 60 days, which translates to receiving donations. Despite the monetary struggle that many Americans are facing, the generosity of some of these same men and women that support CFW has been absolutely amazing.
During the last quarter of the year, CFW has had several new and exciting projects that have come to fruition. While many have advised the CFW board to push the projects to next year, even to the end of 2021's second quarter, the organization believes that its current and future supporters are looking forward to these projects. CFW has had a phenomenal response on social media to some of the teasers that have been pushed out about these new projects. Following is an overview of some of CFW's major fourth-quarter activities.
2020 Cigar Trophy Award Recipient
On Sept. 18, 2020, Cigar Journal held its annual awards ceremony virtually on Zoom and Facebook Live. CFW was greatly honored to receive the award for "Outstanding Charity and Community." It was great to be recognized for the outstanding work the thousands of volunteers performed over the last 10 years of operation. What is more important is the fact that CFW was recognized because its mission has had an amazing impact on a community consisting of the most well-deserving men and women: our troops and heroes! This is especially important because some people have the wrong perception that the U.S. doesn't have that many troops deployed anymore, which is completely false. U.S. News & World Report recently reported that there could be up to 80,000 American troops currently in the Middle East.
Jessi Flores Signature CFW Line
On Oct. 1, 2020, CFW had its first collaboration with the legendary artist, Jessi Flores. Flores has been a huge supporter of CFW and our troops since day one. CFW is proud to introduce the first of the Jessi Flores Signature CFW Line, a limited-edition, very cool T-shirt. Honeysuckle Hill Designs donated 100 shirts and materials and made the shirts. Brandi Cantrell, the co-owner of Honeysuckle Hill Designs, stated that she wanted to do this because she knew that CFW donations were down by a lot this year, and she felt it was her business's duty to do something to support the organization. CFW will be introducing other clothing items, decals, patches, coins and more from the Jessi Flores Signature CFW line through the rest of this year and throughout 2021.
North Texas Cigar Society
On Oct. 3, 2020, the North Texas Cigar Society hosted its annual event with CFW as its charity of choice to be the focus of its annual donation drive. Each year, David Skelton, the club's founder, and his board have demonstrated their passion for supporting the troops and CFW. We were blessed to get to attend the event this year because it had been rescheduled due to the COVID-19 virus, giving us the opportunity to finally attend. The North Texas Cigar Society threw one hell of a party! If you live in the Dallas-Fort Worth area in Texas, you need to join this amazing community of cigar enthusiasts.
Most Patriotic Cigar Shop in Texas
Sadly, the annual "Most Patriotic Cigar Shop in Texas" competition, which is hosted by the Warehouse Cigar Club of Texas and benefits CFW, had to be cancelled due to the COVID-19 pandemic. With that said, the Warehouse Cigar Club still held a fundraising drive on
Oct. 17, 2020, without the usual big festivities. If you are in the Houston area, please look up this club. It is the oldest social club, not including social media clubs, that has supported CFW. Every year, Warehouse Cigar Club of Texas has blown out the competition, U.S.-wise, in contributing the most donations by a private social club to CFW. In the last seven years, they have collected over 30,000 premium cigars and around $25,000 in monetary donations.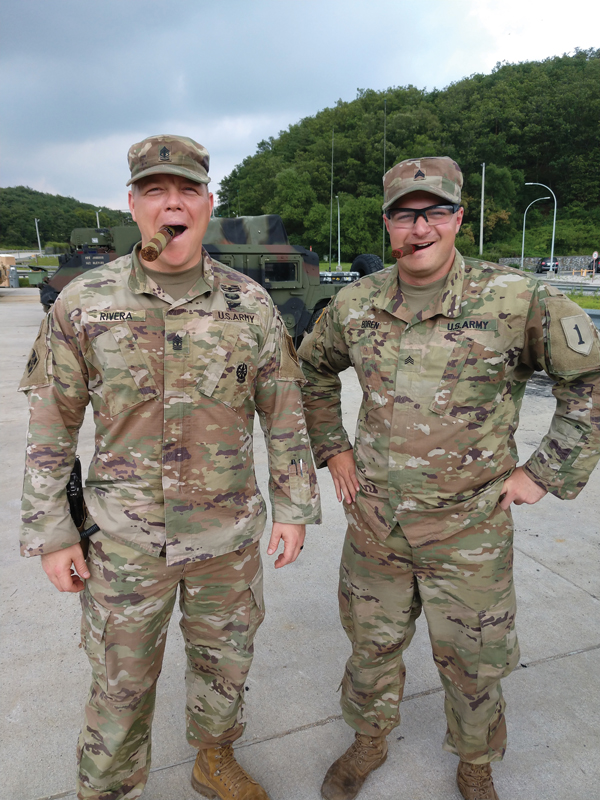 New Collaborations
During the first week of December 2020, CFW's third cigar collaboration will be released by Hiram and Solomon. This company is donating a huge portion of the profits to CFW. Eddie Kashouty and George Dakrat, the owners of Hiram and Solomon, embrace all of the attributes of the Masons, with an emphasis on generosity, support of charity and uplifting their fellow man. We can't wait for everyone to get an opportunity to try this cigar. Pay attention to the CFW newsletter and social media for news of the exact date when these cigars will be released. Hopefully, your local CFW donation center cigar shop will have them waiting for you!
CFW's fourth cigar collaboration is already in the works. There are still a lot of details that can't be revealed, but what we can tell you is that it is with Caldwell Cigars' Lost & Found line and will be part of the "Give A F*ck" campaign. The current plans are for a Valentine's Day release in 2021 for this collaboration. Caldwell and I began putting this in the works last year, when he approached me wanting to come up with a way to do something in a bigger way to support CFW.