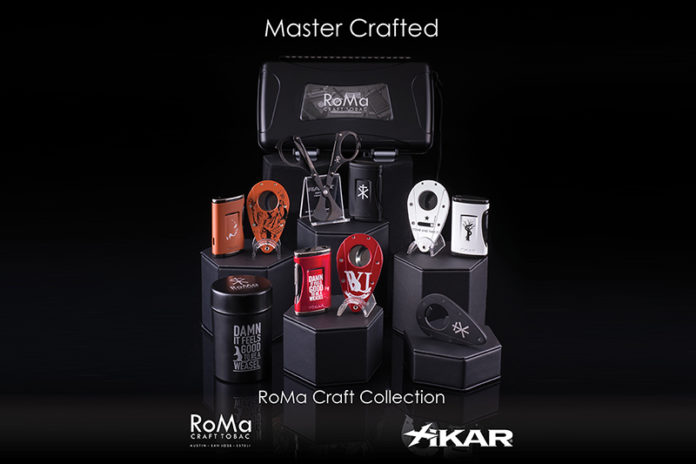 XIKAR, Inc. and RoMa Craft Tobac have entered into a longterm license agreement. Under this agreement, XIKAR will make and market an exclusive assortment of cutters, lighters, travel cases, mobile ashtrays and other accessories that all will prominently feature the RoMa Craft brand logos and artwork.
The agreement between the two brands will give cigar retailers and RoMa Craft's loyal consumer base a new chance to connect with their unique products and brands. XIKAR's sales team will promote and merchandise these exclusive products in retail stores nationwide.
"We are very excited to continue and expand our association with RoMa Craft Executives Skip Martin and Mike Rosales, and their brands," said XIKAR President Kurt Van Keppel. "They have brought exceptional products to their cigar market, and we are confident that these branded accessories will enhance their tenacious connection with consumers."
Skip Martin, founder of RoMa Craft, added: "We have always been a consumer-oriented organization, which makes XIKAR an obvious selection as our go-to for lighters, cutters and accessories. Last year's collaboration of the 5th Anniversary CroMagnon Monolith was extremely well received by the industry, selling out in only a few days. It is great to build on that success with the development of individual pieces that represent our core brands. XIKAR and RoMa Craft's commitment to quality and exceptional customer experience makes this an all-around great fit for our teams and customers."
Questions regarding this new line of products can be directed to Kurt Van Keppel, CEO of XIKAR, or David Frazier, VP of Sales at XIKAR.
For all the latest news from XIKAR, visit xikar.com.