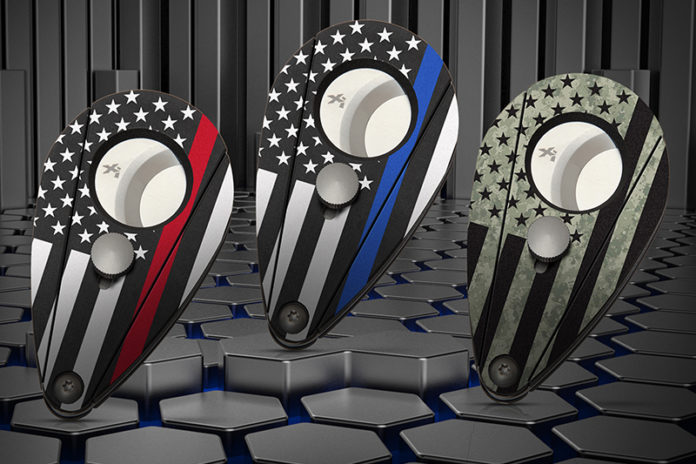 Xikar has launched a limited edition Hero Series of its Xi2 cutters. The collection celebrates heroes with three limited edition Xikar Xi2 cutters featuring the thin red line representing firefighters, the thin blue line representing police officers and the digital camouflage flag representing the armed forces.
Xikar's Xi2 cigar cutters' exteriors are made of a lightweight nylon-fiberglass composite that's durable  and easy-to-carry. The stainless steel blades and the double guillotine cutting action ensure that each use of a Xi2 cigar cutter creates a clean cigar cut. Xikar's Xi2 cigar cutters are capable of cutting cigars as thick as 60 ring gauge. The graphics for the Hero Series Xikar Xi2 cutters are printed on both sides and the cutters are supported by Xikar's limited lifetime warranty.
The Hero Series will start shipping Dec. 6, 2019 and has a manufacturers' suggested retail price of $59.99. For more information, visit xikar.com.