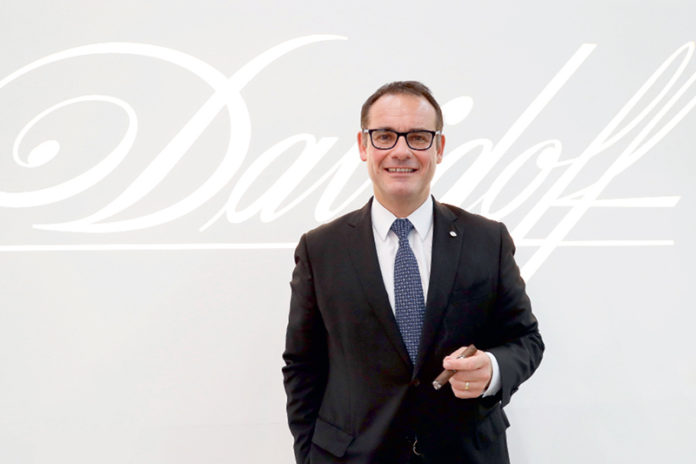 In late August 2017, Oettinger Davidoff named Beat Hauenstein as CEO, successor to Hans-Kristian Hoejsgaard, who served as CEO for nearly seven years and brought sweeping changes to the Switzerland-based company that is best known in the cigar industry for a brand family that encompasses Davidoff, Avo, Camacho, Winston Churchill and Zino Platinum. Hauenstein inherited leadership of a company on the rise despite increasing global challenges from the anti-tobacco movement, ranging from public smoking bans and tobacco tax increases to growing governmental regulation of premium cigars. In 2016, Oettinger Davidoff claimed 20 percent sales growth for its iconic Davidoff brand. For 2017, the company reported a sales increase of 3.7 percent across all its brands—many of which underwent wholesale renovations that refreshed their consumer appeal during recent years—and production of a total of 37.7 million cigars in its Dominican and Honduran factories.
As CEO, the 51-year-old Swiss national pledges to continue fostering Oettinger Davidoff's growth in the premium cigar industry while finding new ways to make the company more efficient and to improve its ability to service both its retailers and consumers.
"I will certainly continue to pursue all the good things done in the past and drive forward product innovation," Hauenstein explains. "Bringing Jim to Basel, Switzerland, to oversee our global sales operations and having Eddie as our head of marketing allows us to better focus on the chalenges and opportunities facing the premium cigar industry and the overall business environment. Our aim is to remain independent. We want to operate and implement a sustainable business model in which we are the very best in terms of operational key skills, business planning, product development and providing a supply chain with compliant market access."
Adapting to any new position can be a little nerve-wracking, especially in the first year. There are new skills to hone and a whole host of different challenges and responsibilities to meet. With 2018 marking the 50th anniversary of the Davidoff brand's birth as well as the 30th anniversary of the Avo brand's inception, Hauenstein faced a few more challenges than usual in his first year. Some corporate executives might have felt overwhelmed by the pressures brought on by these two important celebrations, but rather than cracking under the pressure, Hauenstein held the position of chief information officer at Oettinger Davidoff until 2008, when he was promoted to senior vice president of global operations.
"This is a very special year for us," Hauenstein explains. "We are celebrating the 50th anniversary of the legendary Davidoff brand and 50 years of innovative cigar production, as well as the 30th birthday of Avo cigars, our social brand that promotes togetherness. We humbly look back with pride on our pioneering legacy, creating the most exceptional cigars, accessories and experiences from the four corners of the world, which set Davidoff apart from its beginning and is still an important legacy we enjoy today. The commitment of our staff is particularly important to us, and the innovative spirit of our founders lives on through our staff. Our fantastic product quality and excellent brands are due solely to the huge commitment and innovative business mindset of them. They and their skills are what define the value of our company, and it is an extreme pleasure for me to be leading our team into the future."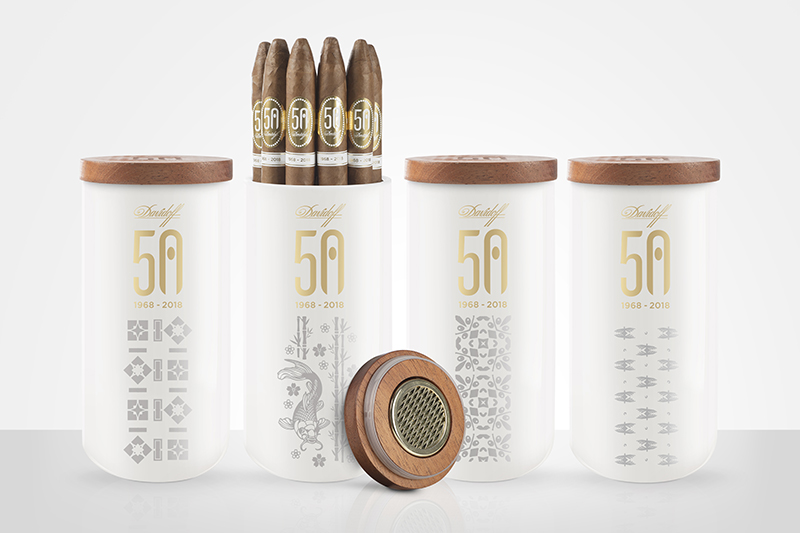 It's a future that's beginning by paying homage to the past. Oettinger Davidoff has spent the entire year celebrating the special anniversaries of Davidoff and Avo with new limited-edition product launches, such as the reintroduction of a special Zino Davidoff blend that was originally launched in 2006 to celebrate what would have been Zino's 100th birthday; the second iteration of Davidoff's Chefs Edition, for which the company collaborated with five Michelin-starred chefs to create the blend; and the upcoming release of the Year of the Pig cigar, the latest in a series of Davidoff's annual celebration of the Chinese New Year.