Shortly after cutting back CCE's production, Nirka also changed the name of the company to De Los Reyes Cigars to strengthen the link between the family's lengthy tobacco heritage and its cigarmaking. At about the same time, the company launched Don Julio Punto Espada, named for Julio Samuel Reyes Fermin, the third generation of the family to grow tobacco. A Dominican puro, Don Julio is made using tobaccos grown exclusively on Reyes family farms in the Cibao Valley. Don Julio was a family effort, with Augusto and the rest of the family intimately involved in its development.
Nirka relied on her own instincts with De Los Reyes Cigars' next release, Saga Golden Age, which the company released in 2014. Another Dominican puro, Saga Golden Age was the first release in a brand that has since become De Los Reyes Cigars' flagship line and has expanded to include Saga Blend No. 7, Saga Short Tales and Saga Solaz. The entire line drew inspiration from Nirka's love of books and her penchant for telling stories.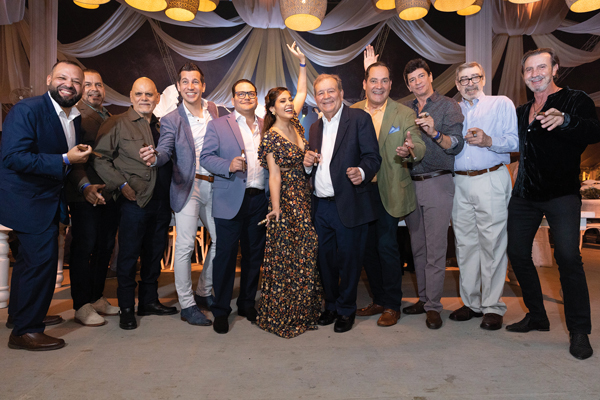 Continuing Her Saga
Since 2013, when she first became De Los Reyes Cigars' factory manager and subsequently its president, Nirka has been driven by one goal: to constantly make the best cigars possible and continue to improve the company's production processes. That goal motivated her to slash production to about 10 percent of De Los Reyes Cigars' previous numbers.
"What I'm looking for is quality, quality, quality and not quantity," she reiterates. "We are constantly doing experiments. Not making millions of cigars allows us to concentrate on learning and trying to make our cigars better. It's a never-ending process that requires passion. I never want people to call me master anything, because in this industry you are always evolving and learning new things. You never master it. It never stays the same."
While De Los Reyes Cigars made fewer cigars for other companies, it focused on creating its own brands­—brands that would build the Reyes family's reputation and, more importantly, give cigar connoisseurs wonderful cigars to enjoy. A key part of Nirka's job is traveling to events around the world and meeting cigar consumers face to face. These people spend their hard-earned money on a pure luxury product, and they intensify Nirka's drive to be better.
"I have had talks with people like U.S. veterans who tell me what it means to smoke a cigar for them," she says. "One of them even gave me his challenge coin. They move me because we have a lot of power to give a good moment to someone. Some people might see cigars as just a product, but they're so much more than that."
And Nirka Reyes is so much more than just a cigarmaker. She's a passionate—and compassionate—person who willingly let opportunities guide her on a completely different path than what she imagined for herself, and she's sharing those experiences with others to change the world one puff at a time. An avid reader and writer, she says that the perfect title for her life's story would be "Simply Nirka."
"I am as I always have been," she concludes. "I have evolved, but in essence I have remained the same. I am a child with a constant dream."
This story first appeared in the May/June 2020 issue of Tobacco Business magazine. Members of the tobacco industry are eligible for a complimentary subscription to our magazine. Click here for details.
– Story by Stephen A. Ross, editor-in-chief of Tobacco Business Magazine.