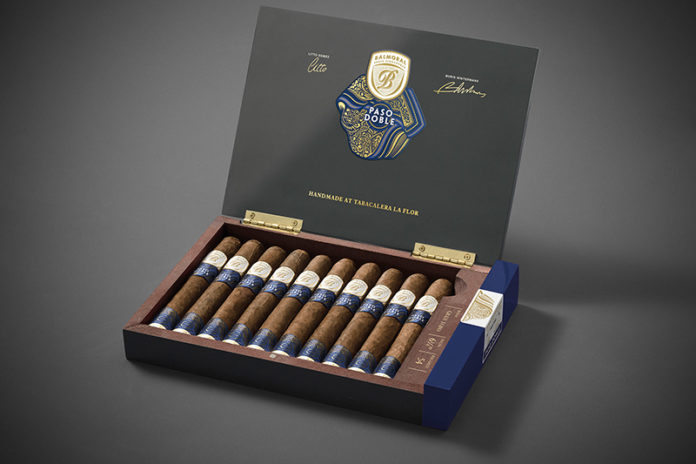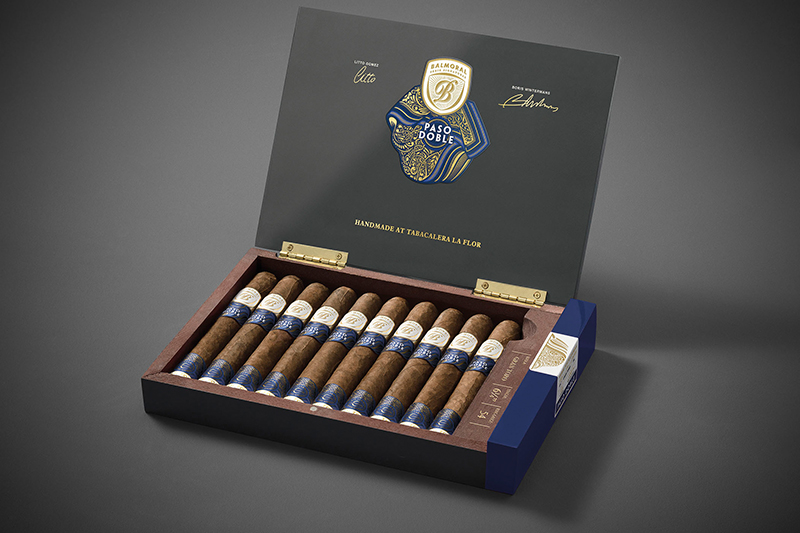 Royal Agio Cigars USA has announced the upcoming release of Paso Doble, its second premium cigar blend released under the collaboration-based Balmoral Serie Signaturas brand. This follows last year's release, the Balmoral Serie Signaturas Dueto, which was a special collaboration between Wintermans and Ernesto Perez-Carrillo.
For the Balmoral Serie Signaturas Paso Doble, Wintermans teamed up with La Flor Dominicana founder Litto Gomez to create an inspired and truly one-of-a-kind cigar blend. The Balmoral Serie Signaturas Paso Doble was born from Wintermans and Gomez's ambitious desires to define, in their own unique way, what it means to be boutique. Like Dueto, Paso Doble intertwines each cigar makers' most coveted tobacco and blending signatures.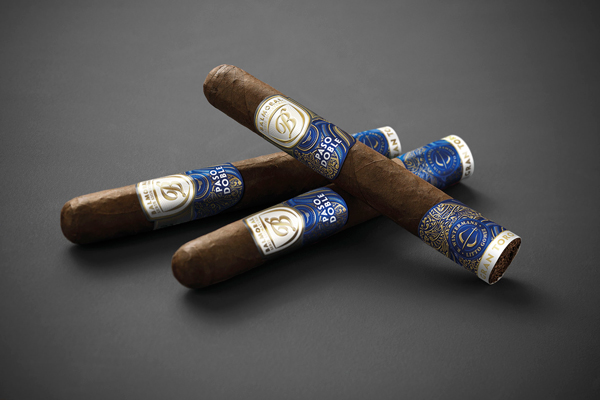 Boris Wintermans and Litto Gomez share a similar passion for developing inspiring, one-of-a-kind blends, and each has his own approach and method of reaching and achieving that perfect final blend. Gomez incorporates specially-grown tobaccos from his personal farm in La Canela, Dominican Republic, while Wintermans relentlessly searches the globe for the most unique premium tobaccos. Paso Doble features the dark, full-bodied opulence found in Gomez's La Flor Dominicana cigars and the sophisticated, balanced complexity that defines Wintermans' Balmoral cigars.
"I have a tremendous amount of respect for Litto's work and the fact that, like me, he is obsessively passionate about pushing the boundaries of what can be discovered in premium cigar blending," commented Boris Wintermans, 4th generation CEO of Royal Agio Cigars. "For this special collaboration project, we placed all of our respective, coveted tobaccos on the table and went to work exploring a wide range of unique and exciting blending possibilities, never really knowing the final outcome. I am proud to say that, in the end, we turned a blank cigar canvas into a one-of-a-kind, inspiring discovery in cigar blending for cigar lovers everywhere to enjoy."
Gomez added: "Last year we partnered with Boris and his team at Agio to distribute our products in Germany and The Netherlands, and we were so impressed with their professionalism and dedication, that when Boris asked me to collaborate on a blend with him, I did not think twice. This is not something we normally do, in fact we never do it, but for Boris I made an exception because we share the same simple philosophy, to be the best and do things the right way. The process behind Paso Doble has been an absolute pleasure, from concept, to design, to blending, Boris and his team have been phenomenal throughout and the result is a very special cigar that smokes just as beautifully as it looks!"
Balmoral Serie Signaturas Paso Doble will feature an Ecuador Habano wrapper and will be presented in three sizes: Robusto (5 3/4 x 50), Gran Toro (6 1/4 x 54), and Brindis (Figurado) (7 x 55). MSRP will range from $11.25 and $16.50 per stick. This cigar will make its debut at the 2019 International Premium Cigar & Pipe Retailers Association (IPCPR) trade show and convention in Las Vegas.
For all the latest news from Balmoral Cigars, visit balmoralcigars.com.