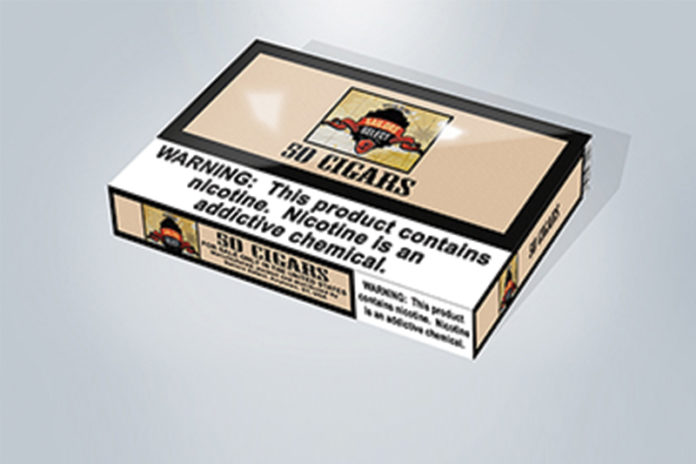 As many in the industry are aware, one of the major aspects of the FDA's deeming regulations is the requirement that: (1) cigarmakers must change their packaging to include newly required health warnings, and (2) all cigar "advertisements" must contain a rotating series of six required health warning statements. The aforementioned requirements were set to go into effect on Aug. 10, 2018.
However, new developments in the lawsuit brought by the Cigar Association of America, the International Premium Cigar & Pipe Retailers Association and Cigar Rights of America in July of 2016 have granted a reprieve to the industry in having to meet this deadline. On July 5, 2018, Judge Amit P. Mehta ruled in favor of the aforementioned plaintiffs in granting an injunction staying the implementation of these health warning requirements pending the plaintiffs' appeal to the U.S. Court of Appeals for the District of Columbia Circuit.
At first blush, the granting of such an injunction seems odd, because in Judge Mehta's ruling on both the plaintiffs' and the FDA's motions for summary judgment on May 15, 2018, he sided with the FDA on many of the challenges put forth by the plaintiffs in their initial complaint, which challenged the agency's deeming regulations as violating both the U.S. Constitution and the Administrative Procedure Act. However, the actions of the FDA over the past year seem to have laid the groundwork for such a challenge to the health warning requirements going into effect, in that although the FDA has tried to continually move the goal posts with regard to the implementation of the deeming regulations, such acts have not escaped the court's gaze.
On July 28, 2017, the FDA, under its newly appointed commissioner, Dr. Scott Gottlieb, issued a press release stating that it was developing a comprehensive plan to shift its regulatory framework to a focus on reducing nicotine levels in combustible tobacco products, in particular cigarettes. In addition, the FDA stated that to further this goal it would be issuing Advance Notices of Proposed Rulemaking (ANPRMs) on a variety of topics, as well as seeking public comment on the patterns of use of premium cigars and the resulting impact on public health. In turn, on March 26, 2018, the FDA published an ANPRM in the Federal Register seeking public comment from concerned parties on the nature of premium cigars in an effort to inform the agency on whether such premium cigars should be exempted from its authority under the deeming regulations.
This seemed an odd action by the FDA because in its initial proposed rulemaking of the deeming regulations released in April 2014 the FDA stated that it was considering exempting premium cigars from any proposed deeming rule. However, that option was ultimately not followed, and cigars, including premium cigars, were deemed to be covered as tobacco products under the regulations.
The issuance of the agency's aforementioned ANPRM on premium cigars did not sit well with Judge Mehta. In his order ruling on the parties' motions for summary judgment, he chided the FDA's actions, stating that although the deeming regulations' health warning mandates were upheld, the court "cannot let pass without comment what it 'deems' to be a grossly unfair exercise of agency authority." He further claimed that the FDA mandating cigarmakers to expend millions of dollars to conform to cigar packaging and advertising requirements that might be rescinded only months after their effective date "smacks of basic unfairness."