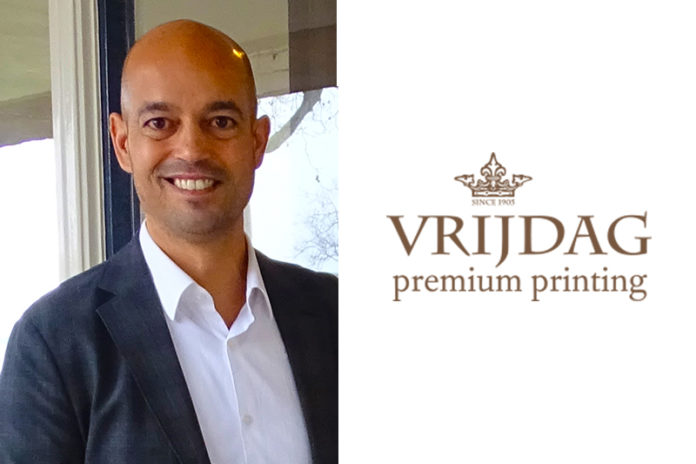 Vrijdag Premium Printing has expanded its sales team with the hiring of Stephan Qarimi, who joins the team as international account manager. Qarimi has nearly 14 years of previous experience in the  cigar industry, having worked for Royal Agio Cigars and Swisher/Drew Estate as international sales and marketing manager, where he built a reputation as an avid relationship builder and an energetic, passionate, well-organized business professional with extensive global experience.
"I have a passion for the cigar industry," Qarimi says in a press release announcing his hiring by Vrijdag. "Working in this great industry for so many years already allowed me to learn a lot about the cigar business. I feel lucky to have built great relationships with cigar manufacturers and many people in the industry over the years. Vrijdag Premium Printing is well known in the cigar industry for its one of a kind embellishing techniques for cigar rings, labels, and boxes. I am pleased to join Vrijdag Premium Printing and I am excited to help the premium cigar manufacturers we work for to grow their business and cigar brands by creating true added brand and packaging value like no other."
Henk Nota, Managing Director of Vrijdag Premium Printing, commented in the same press release, "I am very happy to welcome Stephan to our team. We are operating in a wide variety of luxury packaging segments, but Stephan will be focusing on the premium cigar industry. I am positive Stephan's experience, knowledge and relationship management capabilities will complement the team and our service. At Vrijdag Premium Printing we look forward to continuing our focus to provide the world class partnership in premium packaging solutions that Vrijdag Premium Printing is known for in all our markets."
For additional information, visit vrijdag.nl.