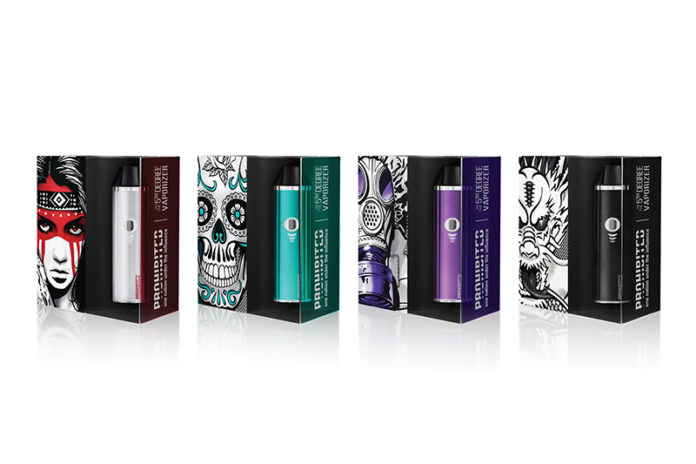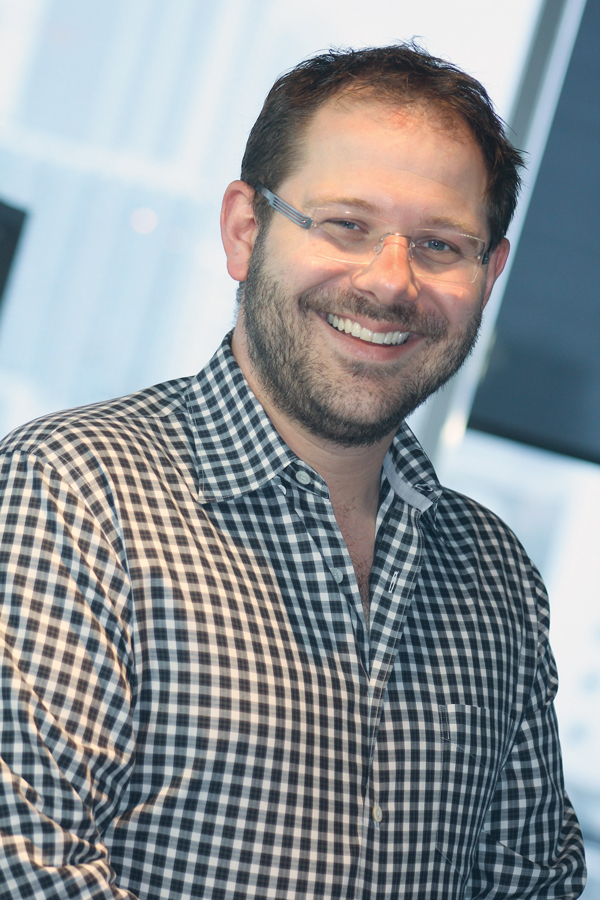 Like many vaping enthusiasts, Jan Verleur has always been a tireless advocate for his industry. He spearheaded the launch of the SFATA trade association and is now a supporting member of the more recently formed Vapor Technology Association (VTA). He plays an active role in representing the vapor community in the media and he continues to push for relief from onerous industry regulation. But he's also a businessman who knows how to navigate changes in both the marketplace and the regulatory environment. So it came as little surprise that when the deeming regulation were finally released in May of 2010, he was a man with a plan.
Like many in the industry, Verleur paved the way for the company to operate in the aftermath by bringing 150 prototypes to market before the August 8 deadline (more on that later). He also moved swiftly in a new direction. "We recently launched a secondary brand called Prohibited that's more centric to the cannabis space," he told Tobacco Business recently. "One of the reasons we chose to work in that realm is because our primary market, domestic nicotine-based products and e-liquids, is facing enormous regulatory challenges, but the cannabis side is regulation-free. We decided it was a good time to enter that space with a new brand."

The first Prohibited product, called the 5th Degree and set to launch in April, will be usable with cannabis in wax, concentrate and flower form. Four additional products are planned for the line, 1st Degree, 2nd Degree, 3rd Degree and 4th Degree, adds Verleur, who notes that while the company is excited about entering a new market, it is by no means abandoning its traditional nicotine-based vapor business from an innovation and marketing standpoint. That's partly because the company's cannabis market strategy—i.e. not selling actual cannabis—foregoes much of the emerging category's profit potential.
VMR's Vapor Positioning
After the FDA's deeming regulations were released in May of 2016, VMR CEO Jan Verleur issued a statement charging that the "all-or-nothing approach" that would "subject electronic vaporizers to an unnecessarily onerous approval process" threatened "to eliminate 99 percent of the electronic vaporizer industry." Ironically, a year later, it's that very scenario that is paving the path for VMR's continued success.
Even as he argued vigorously against FDA regulations that would subject vapor products to the same restrictions and regulations as combustible cigarettes, Verleur also hedged his bets, working strenuously to bring a slew of prototypes onto retail shelves before the first deeming regulation predicate product deadline hit. Now that forethought is paying off. "Everything we are launching under the V2 brand between now and the end of 2018 are things that were actually precepted prior to the August 8, 2016 deadline," he explains. "We rushed about 150 prototypes to market, many of them handmade because we didn't have time to complete the industrial tooling, in select stores in the same packaging it would ultimately be sold in. Now we'll be [rolling] those products out in the next few quarters and over the next year without having to undergo the PMTA process."
VMR banked on getting those new introductions into continuous commerce before the August 8, 2016 deadline, even in a limited number of stores, and the move is already paying off. That happy outcome is only likely to intensify as the vapor market goes through the post-deeming-regulation consolidation that experts are predicting. VMR is one of the largest players in the market and is also one of the few that plays in multiple segments. The company sells directly to consumers online, as well as across a broad spectrum of retail channels, and it has a wide range of products suitable for each market.
Like many in the industry, Verleur has seen contraction in the vape shop channel. Shops that relied on making their own product, unable or unwilling to navigate the FDA approval process, are shutting down. However, he doesn't see the channel going away altogether, nor the vapor market overall declining.
"The breadth of product will be reduced; stores will be limited to selling product from reputable companies that have gone through the regulatory process," he predicts. "That will lead to less product offerings…for a company like VMR that is a magical thing because we are designing products that are perfect for that space. So we are looking forward to gaining market share."
– Story by Jennifer Gelfand
This story first appeared in the May/June 2017 issue of Tobacco Business magazine. Members of the tobacco industry are eligible for a complimentary subscription to our magazine. Click here for details.