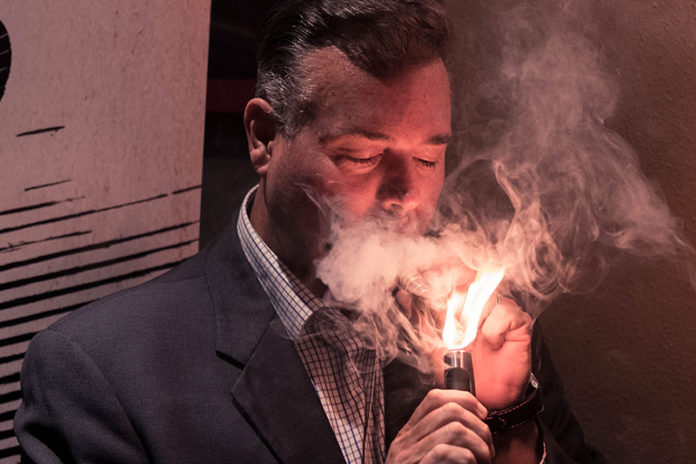 A bad day at work launched Todd Vance into what would become a long career in cigar sales. Before he began selling cigars, Vance held several careers. He was a funeral director for seven years, he did tech sales for five years, and he later worked within the medical device industry. It was what he describes as a really bad day in the medical device industry that led him to quit his job and answer an ad he found on Monster.com for a sales position with Esteban Carreras Cigars. Vance suddenly found himself as a territory sales representative, covering Texas, Oklahoma, Louisiana, Kansas and Missouri.
"I truly found my calling in the cigar business," Vance says. "I will always be very appreciative of Craig Cunningham [owner of Esteban Carreras Cigars], who gave me my start and remains a great friend to this day."
After leaving Esteban Carreras Cigars, Vance took on a territory representative position at A.J. Fernandez Cigar Co., and after several years he was promoted to the company's director of sales. In 2016, Vance took on the same position at Cornelius & Anthony. In 2019, Vance was approached by a longtime friend, Spencer Drake, and offered a new opportunity with La Familia Robaina as both the company's vice president of sales and as a partner in the business.
"I was familiar with the Robainas, namely Hirochi and his grandfather Alejandro—known as "the Godfather of Tobacco"—but learned much more once I was presented with the opportunity to sell their cigars," Vance explains. "I'm really enjoying informing the American cigar community about the Robaina family, our products and legacy."
"Todd Vance is a longtime friend and someone that we couldn't be more excited to have join our team," says Drake. "We are honored that he felt our line of products and company culture were a great fit for him and his family. We are creating a company focused on making the best cigars on the market. Adding integral team members will help us further support our retail partners and deliver our cigars to market."
At La Familia Robaina, Vance manages the sales team, budgeting, forecasting, product development and retail partner visits. He also takes care of human resources and event planning for the company. His new position forces him to call on his previous experiences in sales to open new doors for La Familia Robaina.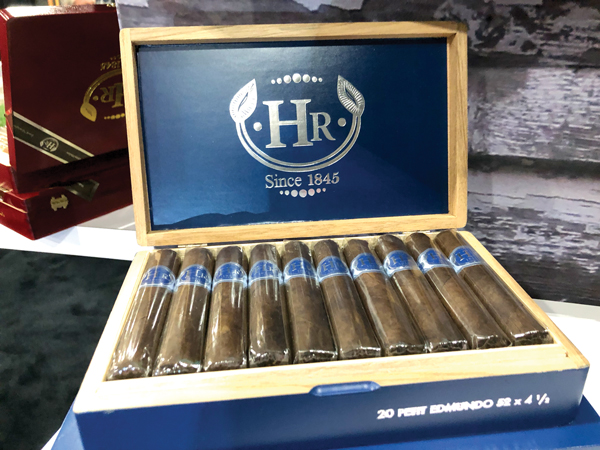 Value of Persistence
When it comes to his sales strategy, Vance confesses that he tries to kill people with kindness and prides himself on being honest. His goal is to create long-term retail partners, and the only way of accomplishing that goal is by establishing mutual trust with retail partners. Vance remembers one sales appointment that didn't exactly go as he thought it would. When he arrived for the appointment, the owner of the store came out and shook his hand and told him the exact time—10:15 a.m. Vance replied, ."Yes, sir. It is," a bit confused by the owner's greeting. The owner replied, "Never let it be said that I didn't give you the time of the day." After this, the owner turned and walked away.
"I was gobsmacked," Vance says. "Come to find out it wasn't me but the company I represented at the time that he had a problem with."
This brings Vance to his first lesson of cigar sales: Retail partners can only give you bad moments. Whether or not a day is good or bad is entirely up to each salesperson. Even though Vance had an appointment that went awry years ago, he now considers that particular retailer one of his dearest friends in the cigar business. That appointment taught Vance the importance and value of being persistent in the face of resistance. For others in sales that have days that don't go as planned, he urges them to keep going back to the stores that treat you badly because you never know when circumstances or people might change. Still, Vance says he's experienced more good days than he has bad days while working in cigar sales.
"In my world, there are zero 'no's,' only 'not now's,'" says Vance. "I may not sell you cigars today, but if I feel like an account is a good fit for our cigars, I'm going to keep coming back."
The hardest lesson Vance says he's had to learn during the course of his career in the cigar industry is that there are customers out there that you simply don't want to do business with. This may seem detrimental to someone in sales, but for Vance, he's learned that not every retailer and not every store is good for the brands and products he represents. This is a realization that Vance confesses was a hard lesson to learn, as he's the type of person who wants to please, and he aims to be friends with everyone. Identifying those retailers and stores that aren't a good fit for the brand you're selling can make you a better salesperson and is an essential skill, Vance explains.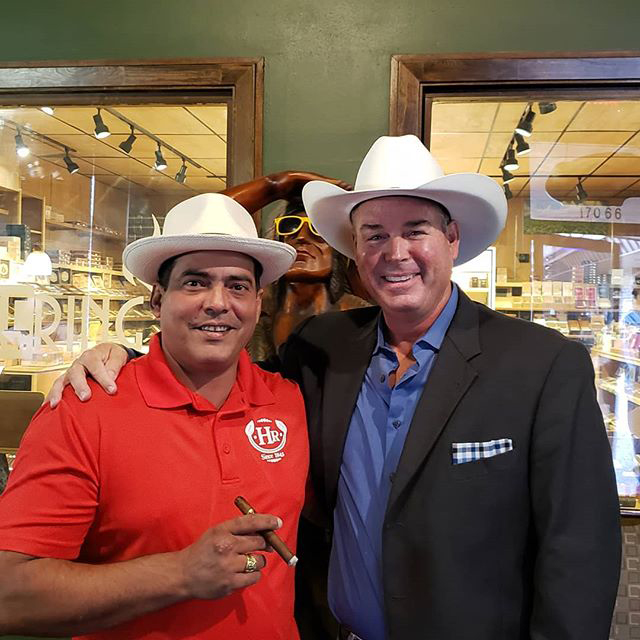 Virtues of Sales
Successful sales can be broken down into three characteristics, according to Vance. First, there's pride. For Vance and many others in the cigar category, he's selling what he considers to be an incredible line of handcrafted cigars that come with an unrivaled legacy. He feels a sense of pride being associated with La Familia Robaina and the families involved in the brand. Next, there's honesty. He knows La Familia Robaina offers great cigars that are made with time-honored traditions in a factory located in Esteli, Nicaragua. These cigars are sold at a fair price, and Vance says he'd much rather spend his days explaining the price of the company's cigars than having to explain the quality of them.
The last part of Vance's sales strategy isn't so much a characteristic as it is a feeling: be appreciative. With there being so many great cigars on the market, Vance is thankful anytime someone buys one from La Familia Robaina. He doesn't expect consumers to only smoke cigars from La Familia Robaina, but instead he just wants his company's cigars to be in cigar smokers' rotation. As anyone who works in sales knows, getting a consumer to try a product is half the sale, so when they do try a La Familia Robaina cigar, he feels thankful. He's also appreciative of the retailers that are willing to give smaller boutique companies like La Familia Robaina a try.
"We are making some of the best cigars on the planet," he says. "I'm truly blessed to be a part of this industry. We recently had some big events with Hirochi. Spending time with him and learning from him has definitely been a highlight. Also, seeing the response from consumers trying our products for the first time is really rewarding."
This story first appeared in the November/December 2019 issue of Tobacco Business magazine. Members of the tobacco industry are eligible for a complimentary subscription to our magazine. Click here for details.
– Story by Antoine Reid, senior editor and digital content director for Tobacco Business Magazine.