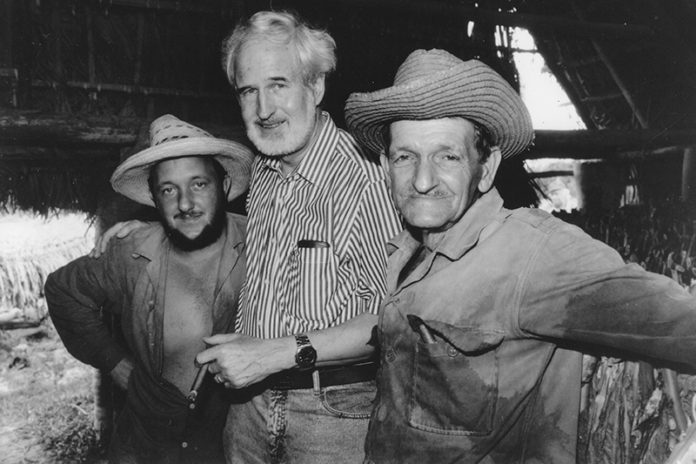 In part 2 of the January/February 2020 cover story on Heinrich Villiger, we explore how Villiger's leader took the company global, expanded the company's premium cigar portfolio and what the future looks like for his company. For part 1 of this story, click here.
Expanding the Vision
While Villiger Sohne AG had become a leader in the machine-made premium cigar and cigarillo market, Heinrich, a lifelong lover of premium handmade cigars, wanted his company to expand into the premium handmade cigar market as well. In the late 1980s, based on the recommendation of a tobacco-growing friend, Heinrich met with Matias Maragoto, the owner of the ABAM factory in Santo Domingo, Dominican Republic. In 1997, Villiger Sohne AG released Bock premium handmade cigars in the German and Swiss markets. The premium handmade cigar segment subsequently grew to include the San'Doro and Tobajara brands, and the company established El Mundo del Tabaco for distribution of these cigars throughout Europe.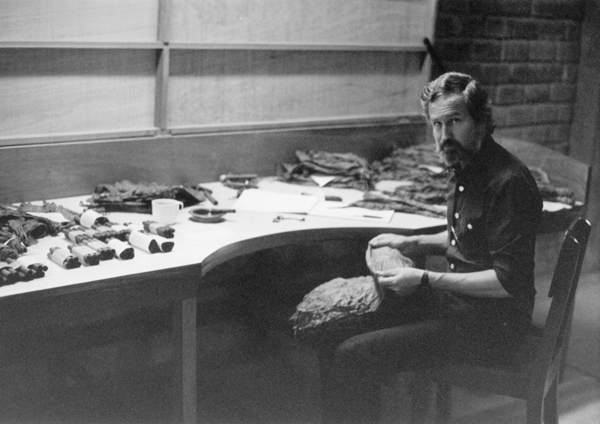 In 1999, Villiger Sohne AG established Villiger Cigars North America to increase its market share in the United States, the world's largest cigar market. Armed with a dedicated sales staff, Villiger Sohne AG's presence in the U.S. market slowly grew as more American consumers and retailers learned about the company's products.
"The U.S. is by far the largest market for handrolled premium cigars worldwide," Heinrich explains. "But this market has not been built overnight. Behind this is the long and consistent work of individual importers and manufacturers in the Caribbean and Central America. Despite being the largest market for handrolled premium cigars, machine-made premium cigars and cigarillos easily outsell premium handmade cigars in the U.S."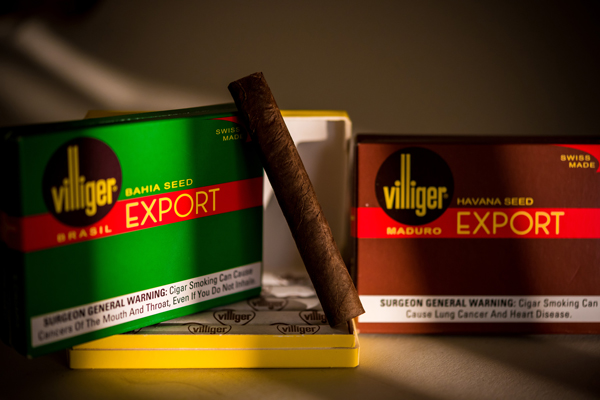 The best-selling premium machine-made cigar for Villiger Sohne  AG is its Export series, which offers three varieties: one with a Sumatra wrapper, one with a Brazilian Arapiraca wrapper and a third with a Brazilian Mata Fina wrapper. Villiger's Export series of premium machine-made cigars has won fans among the American public thanks to their high-quality construction and because of the full-flavored and satisfying smoking experience they offer. Consumers also enjoy the smaller cigar format, which allows them to smoke a Villiger Export cigar in a short amount of time.
"What we at Villiger look to do is educate the U.S. consumer on the quality of the Villiger premium machine-made cigars," says Rene Castaneda, who has served as Villiger Cigars North America's president since 2016. "The Villiger Export, for example, is a cigar that uses premium tobacco, but it is inexpensive compared to premium handmade cigars, which makes it ideal for everyday use. The fact that it is also dry-cured means that it never needs humidification, which makes it
also very convenient."
While expanding Villiger Sohne AG's machine-made premium cigars in the U.S. market has always been of great importance to the company, Heinrich has made producing premium handmade cigars for the U.S. market a personal mission.
"Villiger only entered the handmade market segment about a dozen years ago—relatively late—because we did not have our own production facility either in the Dominican Republic or in Central America," Heinrich explains. "Because we have shares in the distribution companies for Cuban cigars for the Swiss, German, Austrian and the Polish markets, setting up our own range of handmade cigars was not a priority. Economic conditions are changing, and Villiger Sohne AG could not pass up the handmade market. This allows us to offer a wide range of products for every type of cigar smoker. Also, I am a smoker of handmade cigars, and in the end we always go back to what we like."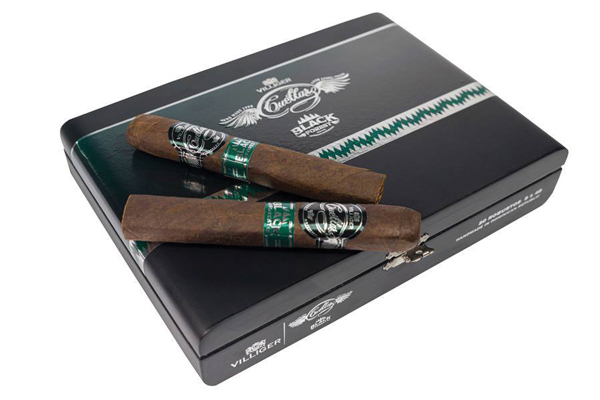 In 2007, Villiger Sohne AG released its first premium handmade cigar for the U.S. market, La Flor de Ynclan. Since then, its premium handmade cigar portfolio for the U.S. has grown significantly to include La Vencedora, Villiger 1888, San'Doro, La Libertad and the recently released Cuellar Black Forest. Most of the cigars are made for Villiger Sohne AG at ABAM or at its own factory in Bahia, Brazil, Villiger do Brasil.
"We have been working successfully with ABAM in Santo Domingo, the only manufacturer in the capital of the Dominican Republic, for many years," Heinrich says. "We do not hold a share in ABAM. Like Villiger, ABAM is a family business that only produces cigars for Villiger and the brands that belong to us. ABAM has built up a not inconsiderable production capacity in recent years and has steadily expanded its operations. Villiger also imports cigars from other manufacturers in Nicaragua and Honduras—but only under brands that belong to us. We now have a broad portfolio of our own premium handmade cigar brands. Our strategy is to strengthen our individual brands and not to bring so-called 'one-day wonders' to market. Of course, the high-quality level of these cigars must be maintained. Our portfolio of handmade cigars vary in strength, complexity and flavors. We use different factories and different tobaccos to create blends for every palate."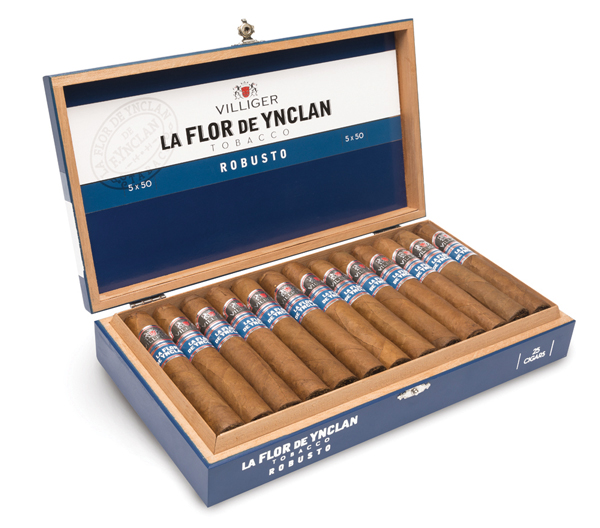 Into the Future
Although Heinrich still maintains a full and busy schedule, he foresees the need to step away and let others manage Villiger Sohne AG into the future. While he doesn't envision a period in his life where he will completely walk away from the company, he hopes to significantly reduce his workload.
"One day in life comes a turning point, but I have devoted all my professional life to tobacco—growing up with tobacco and tobacco processing," Heinrich says. "I feel connected to both the agricultural sector and production. Tobacco is more than my profession—it is my hobby and my passion."
Indeed, Heinrich prefers to spend time buying tobacco in Cuba and Brazil rather than going on vacation—who would expect anything else from a man who was the recipient of Habanos S.A.'s highest award, El Hombre Habano, in 1998? Still, there is a family—which includes four children, nine grandchildren and three great-grandchildren—with whom he would like to spend more time. He hopes that one of these family members will extend the Villiger family's legacy in both the premium tobacco world and in innovation into the fourth generation and beyond.
Acknowledging that the challenges facing future generations at Villiger Sohne AG will be difficult to overcome thanks to the growing and relentless assault on all things tobacco-related by the World Health Organization (WHO) and various national governments, he strongly believes that a future remains for premium cigar companies.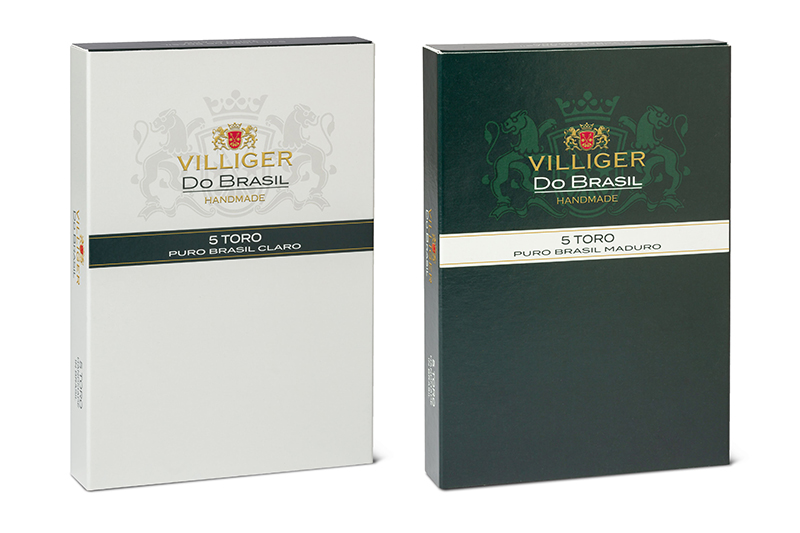 "The WHO will not slow down in its global fight against the enjoyment of tobacco," Heinrich concludes. "But cigars will not disappear."
Considering Heinrich Villiger's nearly 70-year track record of visionary innovation and daring leadership, who would bet against him?
This story first appeared in the January/February 2020 issue of Tobacco Business magazine. Members of the tobacco industry are eligible for a complimentary subscription to our magazine. Click here for details.
– Story by Stephen A. Ross, editor-in-chief of Tobacco Business Magazine. Photos courtesy of Villiger Cigars North America.