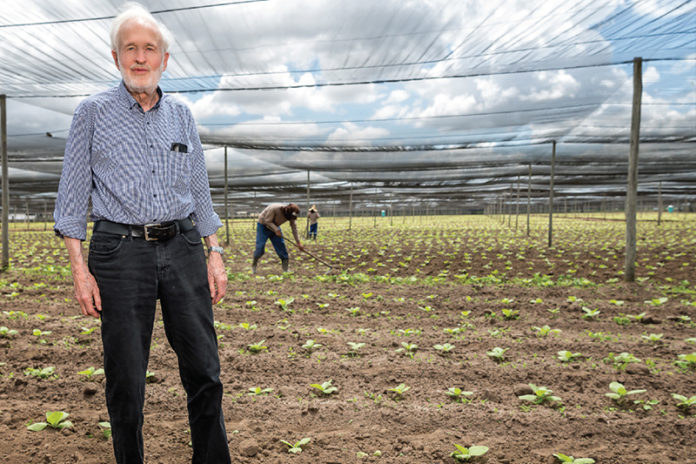 In 2020, Villiger Sohne AG is marking its 132nd year in operation. Based in Pfeffikon, Switzerland, where Jean Villiger established the company in 1888, Villiger Sohne AG has grown from a home-based business into a truly international corporation that employs approximately 1,500 people who make roughly 1.5 billion premium handmade cigars, machine-made cigars and cigarillos in manufacturing plants in the Dominican Republic,
Nicaragua, Germany, Switzerland, Brazil and Indonesia. Perhaps best-known for its Export line, which has grown into one of the world's best-selling and most-loved premium
machine-made cigar brands, Villiger Sohne AG also produces the machine-made cigar brands Braniff, Krumme, Villiger-Kiel, Villiger Premium No. 6 and Villiger Premium. The company also produces Export and Newminster pipe tobaccos. In the premium handmade
cigar segment, which is the most recent tobacco market that Villiger Sohne AG has entered, the company produces the brands La Vencedora, La Flor de Ynclan, Villiger 1888, San'Doro, Cuellar, Tobajara, La Libertad and Nicaroma. Villiger Sohne AG brands are distributed to about 80 countries worldwide.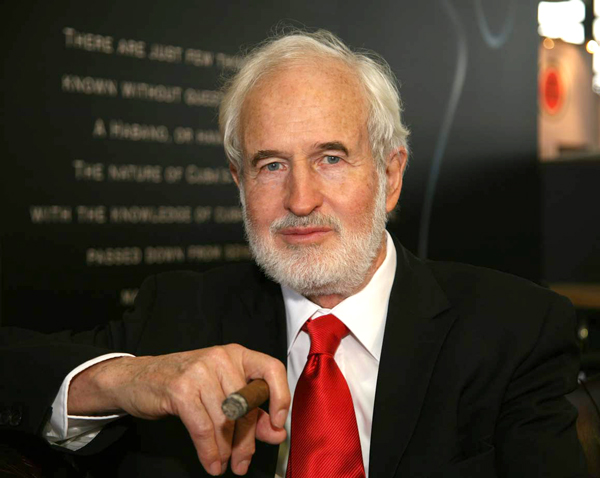 Indeed, Villiger Sohne AG is a giant among giants in the premium tobacco world. Overseeing the company's expansion into one of the world's largest premium tobacco companies has been Heinrich Villiger, the third generation of the Villiger family to head the company—a task that he has been intimately involved in for nearly 70 years. Approaching his tenth decade on earth—Heinrich celebrates his 90th birthday in 2020—he is still actively
involved in his family company's daily operations, often working 10 hours per day and six days per week. Perhaps it's the three cigars per day he enjoys, or maybe it's something about living in the crisp alpine climate of Switzerland,but Heinrich still possesses an abundance of vitality and energy that people half his age would envy. Slim, with a straight posture, square shoulders and sharp blue eyes, Heinrich is a soft-spoken but immensely influential figure in the cigar world. After all, it was Heinrich Villiger, who upon taking the reins of the company's management in 1954, set the course of Villiger Sohne AG's expansion into becoming the global premium tobacco empire it is today.
"The development from a micro-enterprise to an internationally active corporate group did not happen overnight," Heinrich explains. "When my grandfather established the company with some employees making cheroots in the parlor of his home in 1888, he could hardly have guessed that it would become one of the most important European cigar manufacturers 132 years later. The crucial steps—I would even say leaps—for Villiger Sohne's growth resulted from the mechanization of production, successful advertising campaigns and always striving to be one step ahead of the competition through producing innovative brands and products. The fact that we've remained a family owned company for all these years has also contributed to our success."
Villiger's Genesis and Spirit of Innovation
Jean Villiger was a dreamer. Born in 1862, he was 26 years old in 1888 and working for a cigar manufacturer near his home in Pfeffikon, Switzerland, in the canton of Lucerne, approximately 30 miles southwest of Zurich. The cigar manufacturer for which Jean worked specialized in making cheroots—inexpensive cigarillos made of dry-cured tobacco that have both ends clipped. Jean wished to establish his own cheroot company, and his boss graciously supported him by advancing him the money he needed to establish it. With a few employees secured, Jean and his wife, Louise, began marketing their cheroots to neighboring villages with modest success. After Jean's death at the age of 40 in 1902, Louise proved to be just as much an entrepreneur as her late husband, continuing to drive the horse-drawn wagon from village to village, selling the cheroots and expanding the company with the establishment of Villiger Germany in 1910 in Tiengen, near the Swiss border. Louise managed the company until 1919, when the couple's sons, Max and Johann, assumed its leadership, and the company became officially known as Villiger Sohne AG. Max concentrated on sales and marketing while Johann oversaw the company's production. Under the two brothers' management, Villiger Sohne AG survived the Great Depression and World War II and became a well-known tobacco company throughout Europe.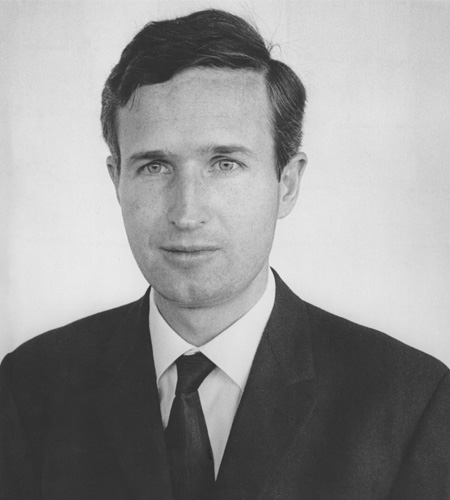 Growing up, Heinrich showed great interest in the family business, and when he had completed his formal education in Switzerland in 1950, he went abroad as a company trainee to learn the tobacco trade from the ground up in Cuba, Puerto Rico, the United States, Brazil, Turkey and the Dominican Republic. He attended dark-fired tobacco auctions in Kentucky and Tennessee. He graded broadleaf in Connecticut and Massachusetts, and after approximately 18 months abroad, Heinrich returned to Europe for more training in tobacco in the Netherlands, and then he wworked in cigar and cigarette production and began the process of converting the existing cigar manufacturing process to fully mechanized production. In 1954, Heinrich's uncle, Johann, retired. Heinrich took his place and became a partner in the business and also became a board member of Villiger Sohne AG. Max died in 1966, and Heinrich's brother, Kaspar, joined the company. The two brothers each shared 50 percent of the company and would jointly run Villiger Sohne AG for more than 20 years until Kaspar's election to the Swiss Federal Council—Switzerland's ruling executive body—where he served first as defense minister and later as finance minister. Upon Kaspar's election, Heinrich assumed complete ownership of Villiger Sohne AG.
No matter what role he has played in Villiger Sohne AG, Heinrich has shown a talent for innovation and the willingness to try new things. Switching to making cigars, cheroots and cigarillos by machine enhanced the quality of the company's products by greatly reducing the chances of production error and greatly expanded the company's ability to produce its products. It was an innovation that went far to solidify Villiger Sohne AG's position in the premium tobacco world. Heinrich's innovative spirit didn't rest with just changing the way his company made its products. Having spent time in the Cuban tobacco fields, he recognized the quality of Cuban leaf, which at the time was unrivaled by tobaccos from any other country. Wanting to associate Villiger Sohne AG's products with the very best in quality, Heinrich changed the origins of the tobacco that his company used in its cigars, beginning to use Cuban tobacco in its blends. The decision to use Cuban tobacco in Villiger Sohne AG products wrought immediate benefits for the company, and worldwide sales soared.
Innovation has many forms, and another area in which Heinrich could expand his company's presence on the global stage was in advertising. Villiger Sohne AG had a presence at the 1964 World's Fair in Flushing Meadows, a public park located in Queens, New York. The company also began a steady stream of advertising campaigns in various media outlets across the world. Most daring—and perhaps the most expensive—was Villiger Sohne AG's foray into motorsport sponsorship. With drivers such as Hans Stuck, Clay Regazzoni and Alan Jones, Villiger-liveried Formula 1 cars raced across the globe in the world's premier open-wheel racing series from 1977 to 1979. Sponsoring the Shadow racing team and competing in the pinnacle of world motorsports broke new ground for a cigar company.