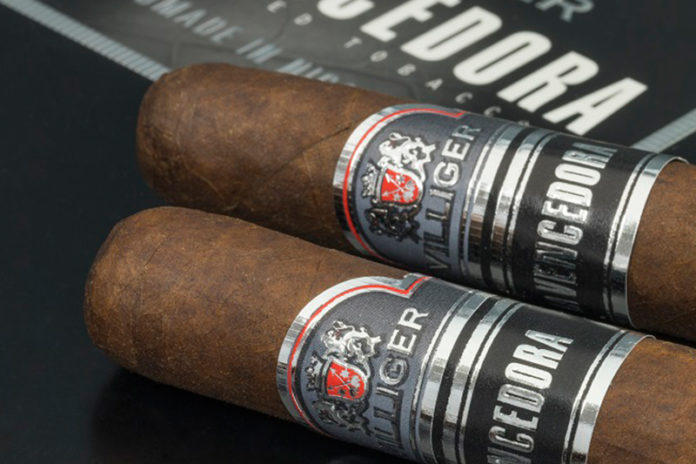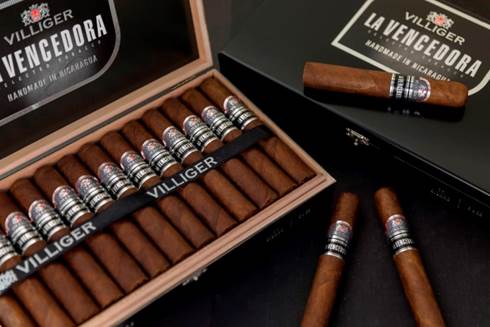 In 2018, Villiger Cigars released its first ever full-bodied cigar line, the Villiger La Vencedora. Now the cigar manufacturer is building on the success of the brand with the addition of a Gordo 6 x 60 vitola that will make its debut during the 2018 International Premium Cigar Pipe Retailers Association (IPCPR) international trade show and convention in Las Vegas this July.
"The Villiger La Vencedora has been very well received and so much so that there has been demand to introduce a 6X60 vitola. We look forward presenting this new size and seeing all of our friends and colleagues at the 2018 IPCPR in Las Vegas," said Rene Castañeda, president of Villiger North America.
La Vencedora, which translates to "The Victor", is the first ever full-bodied Villiger cigar. To Villiger's chairman of the board, Heinrich Villiger, La Vencedora represents the company's real entry into the premium handmade cigar segment. He viewed La Vencedora as a proper follow-up to the highly acclaimed Villiger La Flor De Ynclan brand. In addition to the La Vencedora Gordo, the cigar is presented in a Robusto (5 x 50), Toro (6 x 50), and Churchill (7 x 50).
The Villiger La Vencedora Gordo will come in 25-count boxes with an MSRP of $10.50 per cigar.
For all the latest news from Villiger Cigars, visit villigercigars.com.