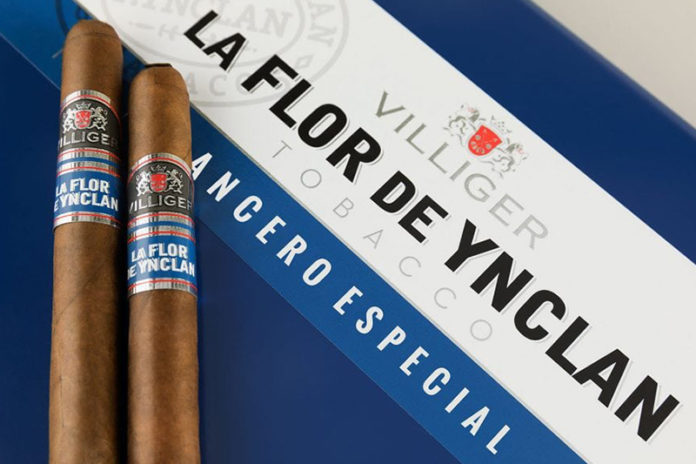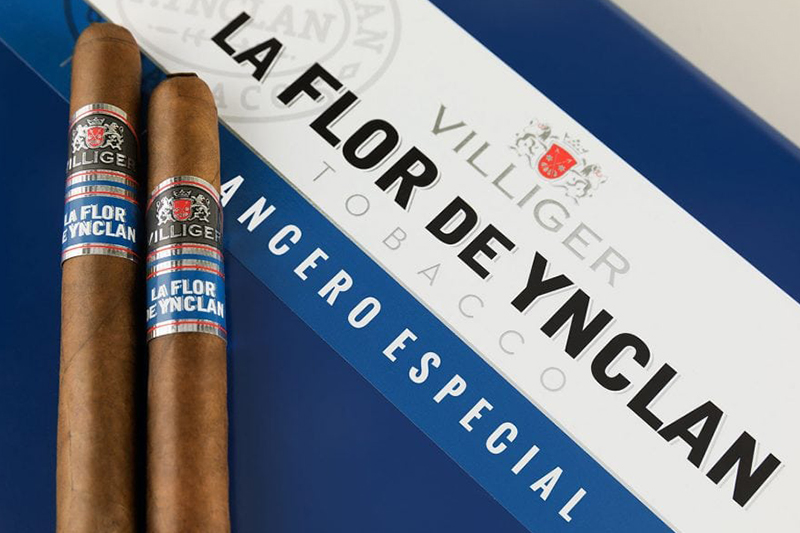 At this year's International Premium Cigars & Pipe Retailers Association (IPCPR) in Las Vegas, Villiger Cigars will be expanding its popular Villiger La Flor De Ynclan line with a special edition release. The La Flor De Ynclan Lancero Especial is a medium-bodied smoke that earned a 93 rating from Cigar Aficionado and ranked 6 on Tobacco Business' Cigar of the Year Awards earlier this year.
Heinrich Villiger, chairman of the board at Villiger Cigars, commented: "As I have stated in the past, the Villiger La Flor de Ynclan cigar has been an ongoing labor of love for us, and we feel that we have further refined the blend with the addition of this special edition lancero vitola."
Heinrich Villiger and master blender Matias Maragoto both feel like the new Lancero Especial is the best version of the La Flor De Ynclan released to date. The new size provides cigar enthusiasts with a more intense smoking experience in both flavor and smoke. Only 500, 25-count boxes will be produced of this cigar. The Villiger La Flor De Ynclan Lancero Especial is a 6 3/4 x 43 with an MSRP of $11.
The La Flor De Ynclan cigar was crafted by Heinrich Villiger and master blender Jose Matias Maragoto at ABAM Cigar Factory, located in the Dominican Republic. While the cigar made its debut in 2017, a small batch of these cigars was actually produced over a decade ago but the decision was made to cease production due to the undesired results. The tobacco used in the cigar continued to age and the blend tweaked by Maragoto and re-launched in 2017 to much fanfare and high ratings.
For all the latest news from Villiger Cigars, visit villigercigars.com.