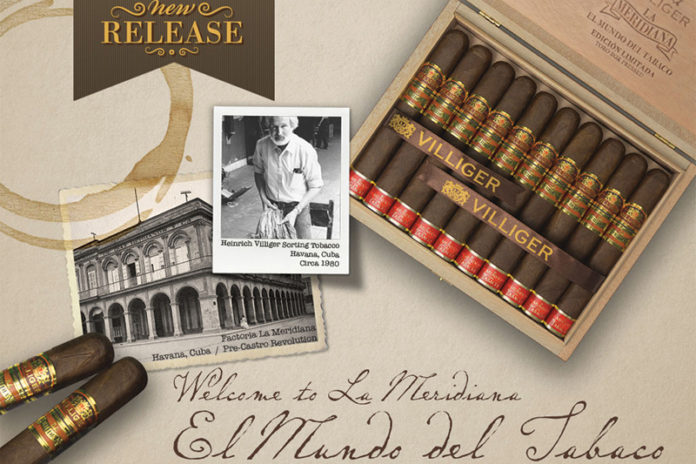 Villiger Cigars is bringing one of its European releases to the masses in the U.S. The Villiger La Meridiana was first released in 1998 and has gained a loyal following since its launch for those cigar enthusiasts who enjoy full-bodied cigars. Conceived by Villiger's chairman Heinrich Villiger, the Villiger La Meridiana pays tribute to some long lost Cuban cigar heritage.
"We feel that it is the perfect time to launch the Villiger La Meridiana to the US consumer," explains Rene Castañeda, President of Villiger North America. "The Villiger La Meridiana is an exceptionally elegant and flavorful cigar that I am confident will satisfy the cigar connoisseur. We look to begin shipping to retailers in March of this year."
The Villiger La Meridiana heritage goes back a Cuban factory named La Meridiana, owned by Pedro Murias. This factory was once among the largest and well-known cigar factories in Cuba. Murias was forced to sell La Meridiana factory due to cvil unrest in Cuba during the Cuban War of Independence. The sale went through shortly after the war ended in 1898 but Murias and the original La Meridiana factory were sadly mostly forgotten by history.
Heinrich Villiger, a lover of all things Cuban, discovered the name and rich history of the Meridiana factory, and felt inspired to build a new cigar brand around it. The Villiger La Meridiana was blended to feature complex flavors without overpowering the palate of the smoker. Its uniquely distinct hue of the wrapper and overall flavor of the cigar were born out of a special aging process of the tobacco, which takes approximately four years.
Villiger La Meridiana will be available in five vitolas: Corona (5 1/2 x 42), Robusto (5 x 50), Torpedo (6 x 52), Churchill (6 7/8 x 48), and Toro Box Pressed (6 x 54). The cigar will come in 10-count boxes and will have an MSRP ranging from $6.50 to $10.60.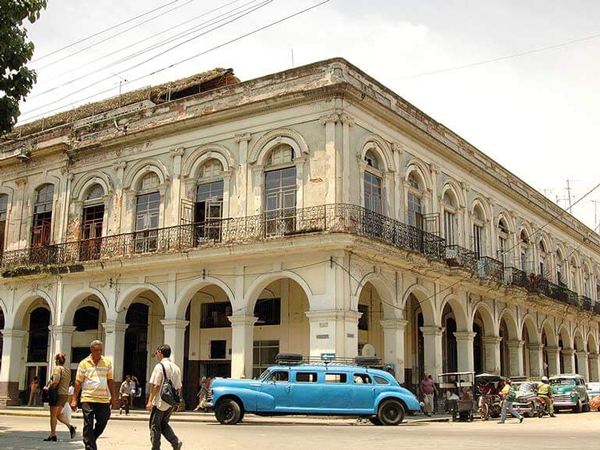 For all the latest news from Villiger Cigars, visit villigercigars.com.