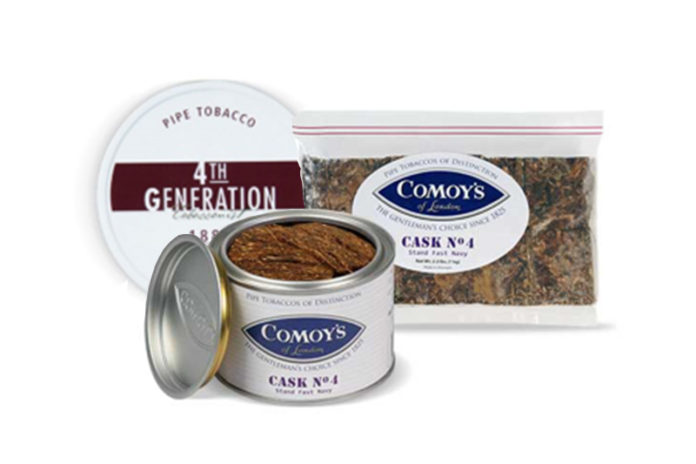 Ventura Cigar Company has announced that pipe and pipe tobacco brands 4th Generation and Comoy's of London will now be available under the Ventura Cigar Company umbrella. The partnership aims to organically expand the reach of each respective category to new audiences and to introduce new efficiencies for sales and distributions for these renowned brands.
Ventura Cigar Company has a reputation for making high-quality products, including Case Study, PSyKo Seven, and the ultra-premium Archetype cigar lines. Ventura Cigar Company brings its expertise, sales network and fanbase to this new partnership.
"Ventura Cigar Company, 4th Generation, and Comoy's of London are all brands known for quality and overall excellence," explained Barry Bennett, National Sales Manager for Ventura Cigar Company. "My sales team is excited to be the ambassadors of the new arrangement, offering our retailers a wider range of products for their customers–especially ones steeped in the tradition of multiple generations."
4th Generation and Comoy's of London has grown and flourished under the leadership of Erik Stokkebye, who brings authenticity to the brands through his family heritage in the pipe tobacco business. The partnership between 4th Generation, Comoy's of London, and VCC will lend Erik Stokkebye's expertise to both industries, and offer a full range of tobacco products easily available to all customers.
"My family heritage has taught me to strive for excellence, and always produce the best products on the market," Stokkebye said. "Officially teaming up with the Ventura Cigar Company is a natural fit for both of our industries. We share the same values of producing high-quality products, and now can enjoy a well-rounded distribution channel that will really benefit all of our customers–from the retailers to the end-user."
For more on this partnership and the 4th Generation and Comoy's of London brands, visit venturacigar.com.