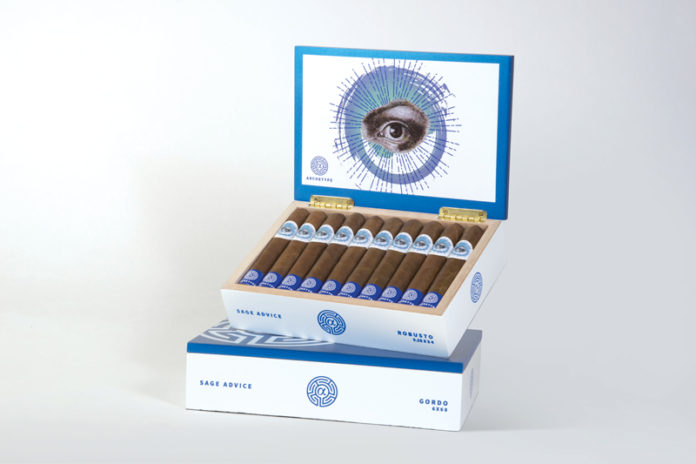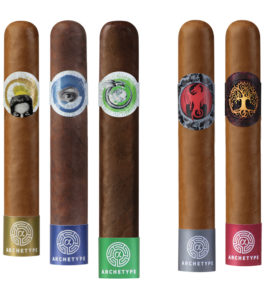 Ventura Cigar Company launched a new super-premium cigar line, Archetype, at the International Premium Cigar & Pipe Retailers (IPCPR) trade show on July 25. Archetype continues the Ventura Cigar tradition with a full line of five highly complex, yet perfectly balanced cigar blends. Each vitola is artfully crafted with a unique blend of rich, flavorful tobaccos carefully bound in a pristine wrapper–and features stunning visual imagery of the "Hero's Journey" mythology on the boxes and bands. The blends and imagery work in harmony to create a mesmerizing visual and taste experience.
"The Archeytpe brand is inspired by the work of psychologist Dr. Carl Jung and the writings of mythographer Joseph Campbell who defined 'archetypes' as the constantly repeating characters who occur in the dreams of all people and the myths of all creatures," explains Jason Carignan, chief marketing officer. "Campbell discovered through his study of world myths that the 'Hero's Journey' is a common storytelling arc that has been retold in infinite variations since time began. Cigar-smoking is really no different; we gather and we weave our tales as we share a couple of sticks and glass of fine whiskey."
Archetype Series A (Dreamstate, Sage Advice, Strange Passage) and Series B (Initiation and Axis Mundi), which was created in collaboration with Drew Estate, will begin shipping to retail customers on Aug. 1, 2016. For more information, visit Phillips & King International, phillipsandking.com.