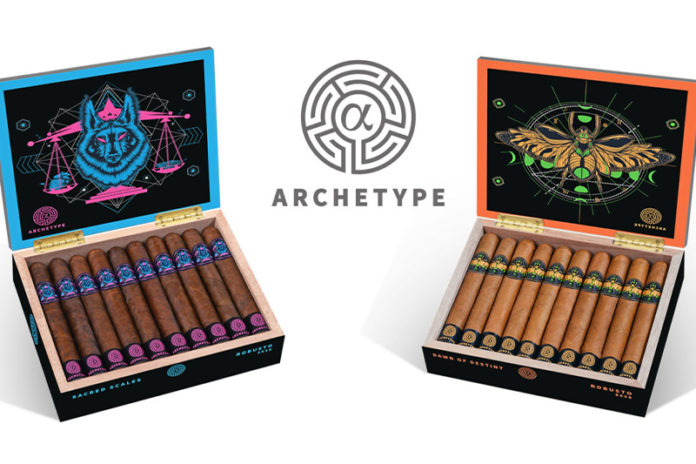 Ventura Cigar Co.'s two new Archetype Chapter 3 cigars, which debuted at the 2019 IPCPR Show, are now shipping to premium tobacco retailers. These unique blends, named Sacred Scales and Dawn of Destiny, were crafted by Ernesto Perez-Carrillo in collaboration with Ventura Cigar Co., and celebrate the longtime friendship between Perez-Carrillo and Michael Giannini, General Manager at Ventura Cigar Co. Recently debuted at the 2019 IPCPR show.
Ventura Cigar Company's Archetype line heralds the Hero's Journey, a common storytelling arc that has been shared across cultures and throughout time. The brand is composed of the highly rated cigars Dreamstate, Sage Advice, Strange Passage, Initiation and Axis Mundi, in addition to the 2018 3-cigar mini-series Crystals, Curses and Cloaks.
Chapter 3's Sacred Scales marks the inflection point in this journey, beginning the hero's return to the real world from the imaginary. Dawn of Destiny represents the hero's return to reality.
Giannini and Perez-Carrillo have been friends for over 20 years. This collaboration is a nod to their own journeys, perfectly synched with their careers crossing paths professionally for a third time.