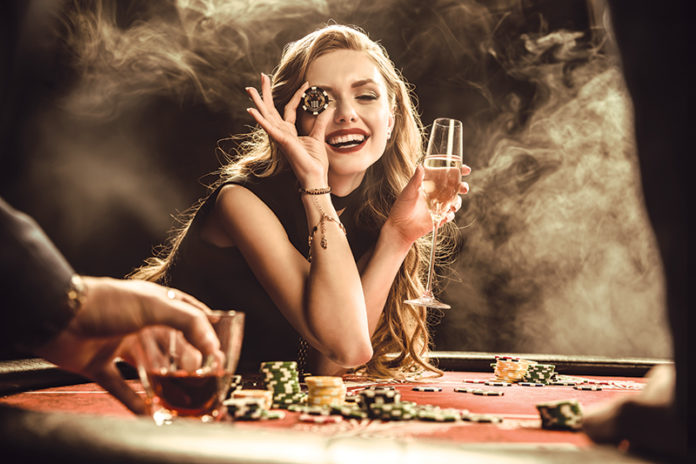 This year's IPCPR international trade show and convention returns to the Sands Expo and Convention Center and will be held from June 28 to July 2, 2019. As anyone who has attended a trade show knows, business and networking happen outside of the convention center and often continue well into the evening hours. Whether you're entertaining customers or getting together with co-workers, Las Vegas has many different bars, lounges and nightclubs to socialize and network in. Tobacco Business has compiled a short list of different venues you may want to check out during your upcoming Vegas trip.
WHERE TO STAY
The Venetian and The Palazzo
3355 S. Las Vegas Blvd.
Las Vegas, NV 89109
venetian.com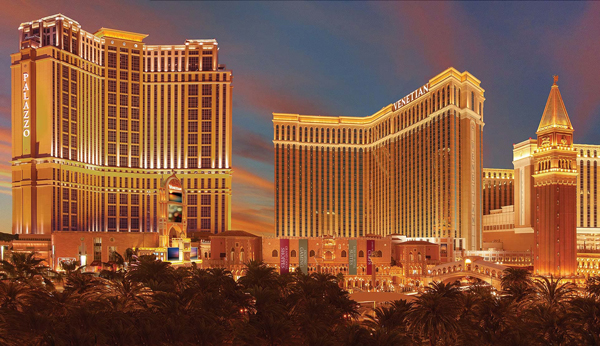 IPCPR 2019's room block returns to the Venetian and the Palazzo. Taking inspiration from the Italian city of Venice, the Venetian is a lavish hotel located in the heart of the famous Las Vegas Strip. Gondola canals, a replica of the Rialto Bridge and towering ornate ceilings—the Venetian is perfect for the traveler seeking a bit of elegance and glamor along with all the fun and excitement Las Vegas has to offer. Head up to the fourth floor, where you'll find a massive pool to cool off in on those hot summer days. Featuring bright skylights, marble floors and swanky decor, the Palazzo, which is connected to the Venetian, is the epitome of luxury. It offers a host of amenities, including restaurants, lounges and bars where you can meet up with clients and friends after expo hours. If you feel like giving your credit card a workout, there's also plenty to see and do at the Grand Canal Shoppes at the Venetian and the Shoppes at the Palazzo.
Use the IPCPR's registration code, RCIGR, to reserve your rooms.
WHERE TO SMOKE
Have no fear—there are plenty of places in Las Vegas where you can openly enjoy a cigar. When the trade show ends, that's when many business meetings begin. Here are some of the best places to smoke and buy a cigar in Vegas.
The Baccarat Bar
Bellagio Hotel & Casino
3600 S. Las Vegas Blvd.
Las Vegas, NV 89109
Open 24 Hours
bellagio.mgmresorts.com

Located in the center of the Bellagio, the Baccarat Bar is now known as one of the last havens for cigar smokers in the Bellagio following the ban imposed at the popular Petrossian Bar. The Baccarat Bar can accommodate up to 100 guests and accepts reservations if you're worried about it being crowded with IPCPR attendees. This bar is open 24 hours a day, seven days a week, and in addition to cigars, it also offers full drink service. Be aware that the bar offers no food, so you'll want to grab a bite to eat elsewhere before you stop in.
Tobacco Leaf
Multiple Locations
Monday-Sunday (10 a.m. – 9 p.m.)
tobaccoleafvegas.com
If you're looking to get off the Strip, Tobacco Leaf offers four convenient locations across the city where you'll find a relaxing atmosphere free of the typical hustle and bustle of Las Vegas. Tobacco Leaf has a wide selection of premium cigars as well as pipes and other accessories. There is ample seating and there are plenty of televisions to go around, making Tobacco Leaf the perfect place for groups to gather or even events to be held during the week of the trade show.
Rhumbar
The Mirage
3400 S. Las Vegas Blvd.
Las Vegas, NV 89109
Monday-Wednesday, Sunday (noon – midnight)
Thursday-Saturday (noon – 2 a.m.)
mirage.mgmresorts.com/en/nightlife/rhumbar.html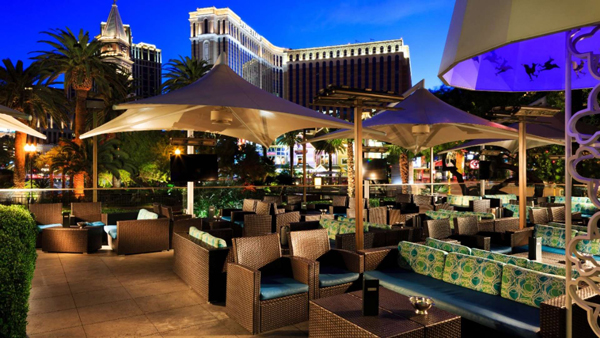 The Mirage's popular Rhumbar features a variety of top-shelf rums, signature cocktails and a selection of premium cigars if you forget to bring your own. There's an indoor bar, but for a true experience, head out onto the large Caribbean-style patio area that offers views of the busy Strip.
NIGHTLIFE
After a day of doing business and making deals, the nights offer trade show attendees a chance to socialize and unwind. When other cities are normally winding down, Las Vegas comes to life as the night goes on. Entertain customers or bond with your co-workers in some of the city's best and most exciting nightlife venues.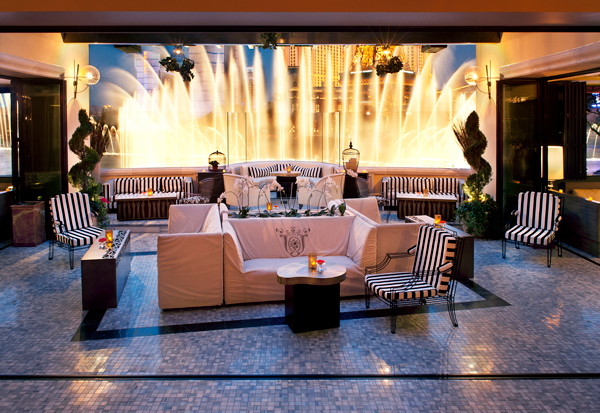 Hyde Bellagio
Bellagio Hotel & Casino
3600 S. Las Vegas Blvd.
Las Vegas, NV 89109
bellagio.mgmresorts.com
Hyde Bellagio may be one of the smaller clubs on the Strip, but every night is a party in this popular nightclub. The venue features European vibes with a fashionable Los Angeles flare, offering a high-end mixology program along with spectacular views of the famous Bellagio fountain. Hyde holds up to 700 guests and has 40 VIP tables. Women typically can expect to pay $25 to get in, and men are typically charged $38.
Apex Social Club
Palms Casino & Resort
4321 W. Flamingo Road
Las Vegas, NV 89103
apexsocialclub.com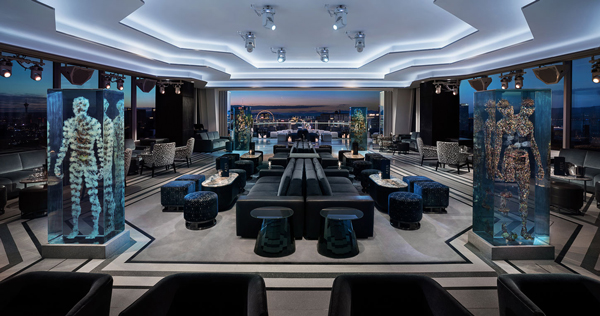 As one of the newest clubs to hit Vegas, Apex has a lot of hype to live up to. With spectacular 360-degree views of Las Vegas, Apex is described as a classy, sexy, modern rooftop club with a unique entertainment and music selection that rivals the popular Drai's nightclub at The Cromwell. This upscale venue has one of the strictest dress codes of any venue located on the Strip, so make sure you check its website before heading to the club for the evening.
Juniper Cocktail Lounge
3770 S. Las Vegas Blvd.
Las Vegas, NV 89109
parkmgm.mgmresorts.com/en/nightlife/juniper-cocktail-lounge.html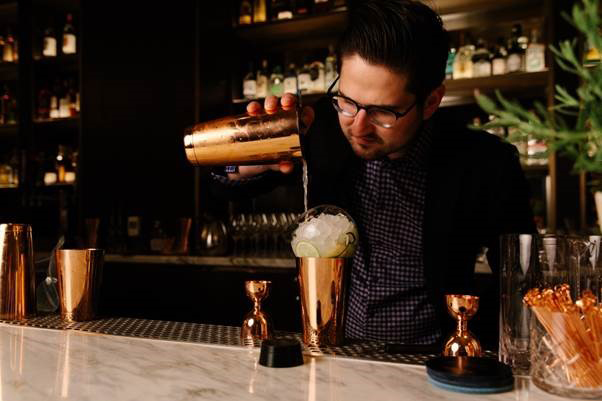 Juniper Cocktail Lounge is one of Las Vegas' newest mixology destinations. Located at the Park MGM resort, Juniper Cocktail Lounge boasts one of the city's largest collections of gin, with the bar offering over 80 different gins from around the world. The lounge is a stylish venue inspired by European garden pavilions, including a floral motif and an exterior that has a slight amber glow to it. Perfect for those attending the 2019 IPCPR show, the lounge opens at 5 p.m. each afternoon, making it the ideal space to carry a conversation in as the show floor closes each day.
This story first appeared in the May/June 2019 issue of Tobacco Business magazine. Members of the tobacco industry are eligible for a complimentary subscription to our magazine. Click here for details.
– Story by Antoine Reid, an editor and digital content director for Tobacco Business Magazine. You can follow him on Instagram @editor.reid.