Presentation is Key
Much of HF Barcelona's innovation and business is built around the experience of its customers, which includes the retailers who carry its products and the consumers who purchase them. HF Barcelona targets the luxury lifestyle and premium markets with its products, but it also understands the importance of having a collection of products for every price point and budget.
"From leather travel cases with an entire Okoume wood interior to a more affordable leatherette travel case with accessories included and gift sets with cigar smoking essentials, HF Barcelona products are a brand that caters to any budget, in any cigar shop," says Jebian. "Our presence in cigar shops is gradually increasing, and we want to make sure everyone purchasing HF Barcelona products finds the 'want' and 'need' in every item. Our pricing and ongoing deals to retailers allow flexibility in pricing so that every retailer can adjust their pricing in respect to their clientele. This makes it easy for both consumers and retailers to purchase and sell our products."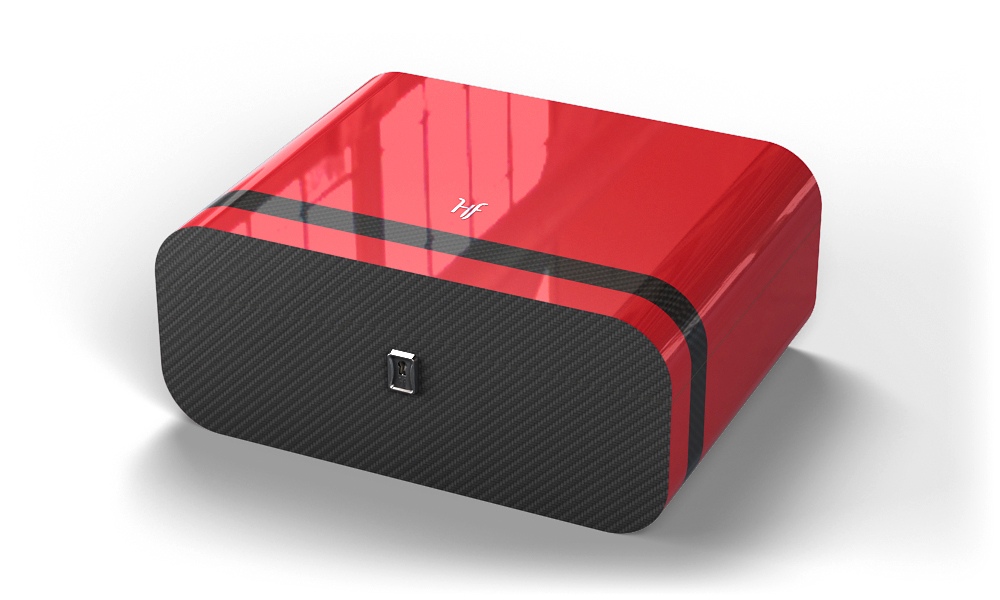 HF Barcelona is mindful of how its products are displayed, knowing that attractively merchandised products help sell themselves. This approach is how the company chose to develop its leaf-shaped Melamine ashtray gift set that comes in three different colors. This gift set is presented in a branded HF Barcelona black cardboard package, and the leaf-shaped Melamine ashtray is complemented by an HF Barcelona refillable plastic windproof torch lighter along with a matching cutter. In addition to the attractive packaging, the entire set has an MSRP of just $25, making it an ideal purchase for a novice cigar smoker or for someone looking for a gift for someone who smokes cigars. HF Barcelona backs up all of its products with a 30-day manufacturer's warranty, giving retailers and consumers an additional reason to take a chance on its products.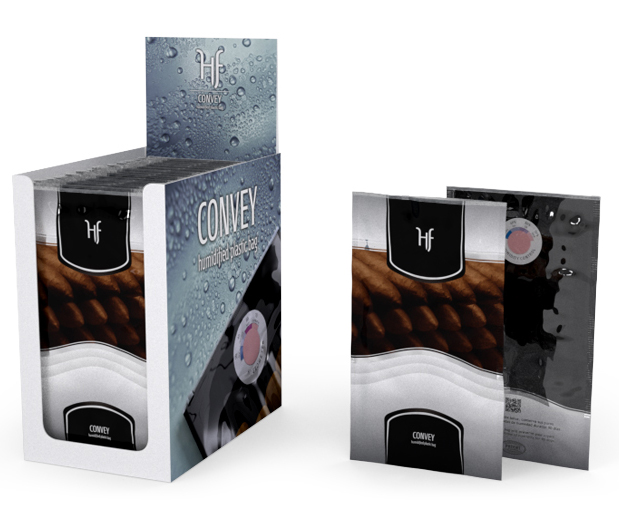 For consumers who are curious about the HF Barcelona brand, Jebian recommends that they consider one of his company's modern smart humidors, gift sets or even an HF Barcelona travel case. These products will give consumers the chance to experience multiple HF Barcelona products with just one purchase. Jebian also advises consumers not to toss away the packaging from their purchases, which can often help extend the life and preserve the quality of the company's products long after that initial purchase.
"HF Barcelona's premium products are packaged in a protective leather case and/or sleeve and packaged in a cardboard HF box with a fitted and cushioned interior," he explains. "HF Barcelona provides the tools to protect our premium products if you are traveling or placing them back in their packaging at your home or lounge, along with gift sets and more with your purchase."
With several different price points and a wide network of distribution partners that includes retail tobacconists, Cigar Marketplace, Total Wine, Amazon and Touch of Modern, consumers interested in HF Barcelona shouldn't have much of a problem finding the company's collection of cigar lifestyle accessories. Jebian says consumers can buy HF Barcelona's products with ease and confidence, knowing these accessories were designed to not only be stylish but also a functional and affordable option for the cigar smoker looking to enhance their cigars and smoking experience.
This story first appeared in the July/August 2020 issue of Tobacco Business magazine. Members of the tobacco industry are eligible for a complimentary subscription to our magazine. Click here for details.
– Story by Antoine Reid, senior editor and digital director for Tobacco Business Magazine. You can follow him on Instagram @editor.reid.