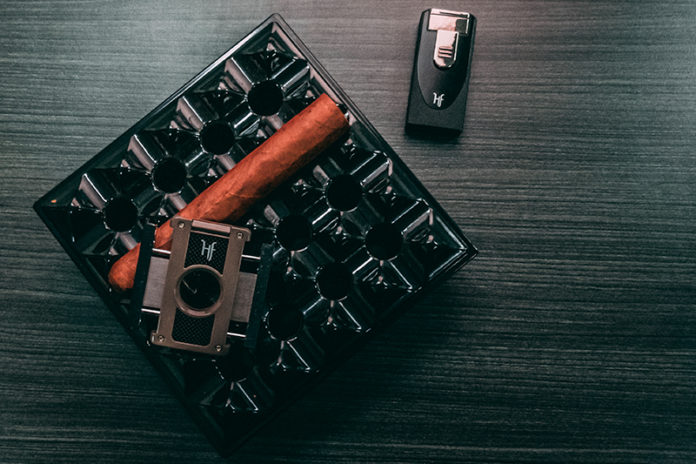 Retailers and consumers are more interested in personal accessories today than ever before, especially with the current COVID-19 pandemic and the focus on limiting one's unnecessary exposure to germs through sharing items, such as cutters and lighters. That's why companies like HF Barcelona are bringing attention to their products that can enhance the cigar lifestyle in a stylish and affordable manner. HF Barcelona prides itself on innovation, creativity and functionality, and it provides a collection of accessories developed entirely with the modern-day cigar smoker in mind. The company, which is based in Barcelona, Spain, has 30 years of experience creating a collection of cigar lighters, cutters, ashtrays and travel humidors that have a unique personality while also being both functional and innovative.
"HF Barcelona's products are a clear reflection of who we are," says Pierre Jebian, director of sales at HF Barcelona. "We focus on luxury lifestyle, innovation and experience—all while maintaining outstanding quality in every product and design. Offering unforgettable humidors, leather travel cases, premium metal cigar lighters and cutters, along with affordable, innovative and new designs for ashtrays and gift sets, our portfolio in the U.S. is just a fraction of what is to come in the near future."
While the cigar accessories market is wide and varied in the U.S. already, HF Barcelona is setting out to enhance the typical cigar smoker's overall experience. The company's aim is to complement the cigar that the consumer is smoking with its various accessories.
"We do this by heavily researching consumer reviews on existing products, and we find ways to solve problems with existing products in the market and find the most effective solution with heavy research and development," Jebian explains.
HF Barcelona has seen sales increase in response to the global pandemic, and the company has also noticed more interest in its collection of accessories as consumers and retailers become increasingly concerned with personal hygiene. In response to this increased interest, HF Barcelona has been working on making it easier for retailers and consumers to get its products while also providing its customers with more options through new product releases and designs.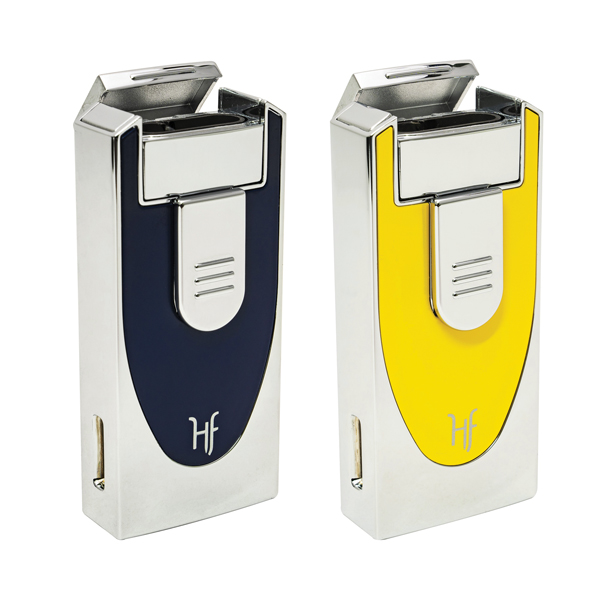 Affordable Innovation
Consumer feedback is key to the evolution of the HF Barcelona brand and its products. In terms of product development, innovation is a key driver, but the company is careful to never let its quest to be innovative get in the way of a cigar smoker's experience. For example, when looking at the design of grid ashtrays, the team at HF Barcelona made an efficient, simple and effective change to the design by rethinking the material used to make it. Rather than going with the standard metal design that makes most grid ashtrays heavy and expensive, HF Barcelona set out to create one that was lighter, would cost less to ship and would be easy to maintain. The Melamine, a grid-style ashtray, is now one of the company's best-sellers, according to Jebian, and it is a more cost-effective product overall.
This approach to improving existing products on the market in order to enhance cigar smokers' overall experiences goes well beyond ashtrays. In looking at the travel humidor market, the company acknowledges that there are other companies making these items for consumers to choose from, but says that these consumers find that many of these products are either uncomfortable to carry or lack a "wow" factor—or sometimes both. HF Barcelona's travel humidors were designed to first and foremost protect consumers' cigars while also maintaining their quality. These travel humidors also needed to be visually attractive to make them better fit the lifestyle of cigar smoking.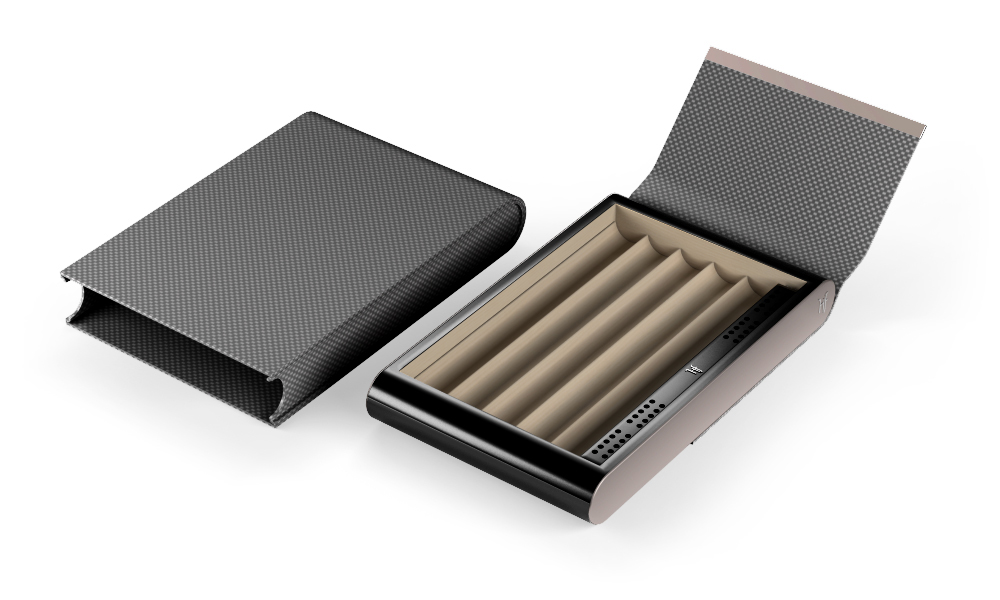 "HF Barcelona's leather travel cases give consumers another reason to purchase cigars, just as your traditional desktop humidor does," Jebian says. "The inside of our travel humidors allows space for either five or 10 cigars. The inner tray is entirely made of solid Okoume, accompanied by a humidifier. The sleek and modern look, along with its reliable quality of Okoume wood internally, can only enhance any consumer's smoking experience. Additionally, its high-resistance magnet closure allows easy access to begin your smoke."
Another accessory category HF Barcelona produces is lighters. The company's lighter designs focus on quality and consistency while also having an attractive physical appearance and a functional design that caters to the consumer. HF Barcelona's lighters
were designed to fit comfortably in the palm of a consumer's hand, allowing for a smooth, easy and stylish experience for the consumer as he or she lights up their favorite cigar. Another handheld accessory—cutters—make up another important part of HF Barcelona's portfolio, with the company offering high-quality cutters that are exquisitely designed. The company is also hard at work developing new cutters, including a punch cutter that it aims to release in 2021.