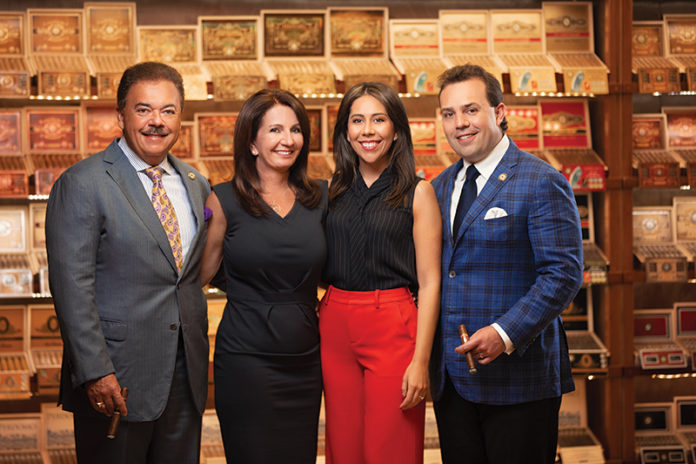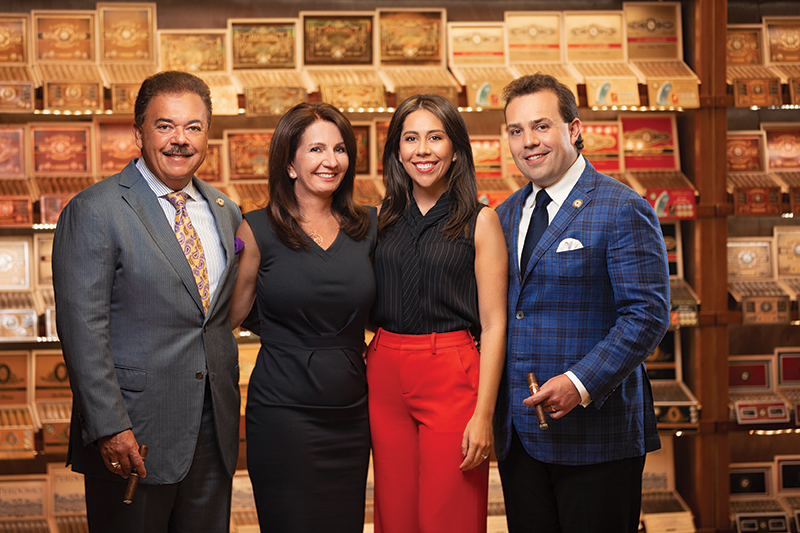 In 1992, Nick Perdomo Jr. experienced two life-changing events. In August, the air traffic controller at Miami International Airport established his own business—Nick's Cigar Co., with his father, Nick Sr. Just two months later, Nick Jr. and his wife, Janine, welcomed their first child, Nicholas III. In the 26-plus years since then, both the business, now known as Perdomo Cigars, and the family, have grown.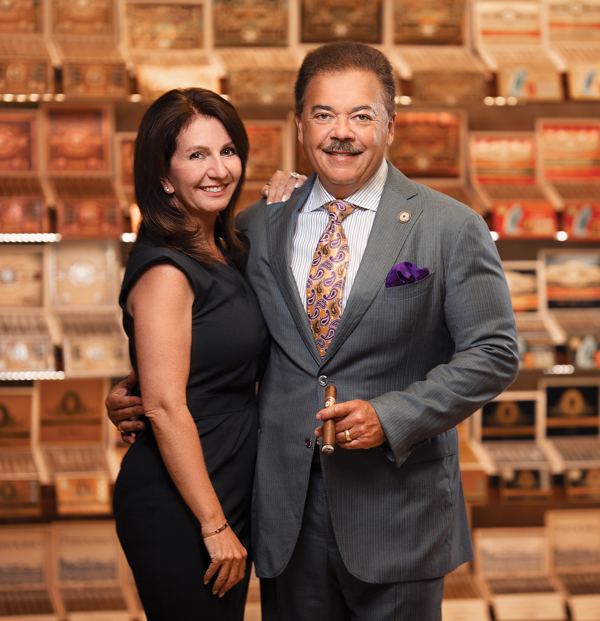 Back in 1992, Nick Jr. and Nick Sr. started making cigars out of Nick Jr.'s garage, and Nick Jr. obtained the various tobaccos for his blends by the pound, telling his tobacco sources that one day he hoped to buy the tobacco by the bale. In the first year, Nick's Cigars sold almost 10,000 cigars—not bad for a fledgling cigar company that was established just before the Cigar Boom of the mid-1990s. When UPS started delivering tobacco bales and dumping them in the Perdomo family's driveway, Nick Jr. and Nick Sr. knew it was time to look for a larger place to make their cigars, so they moved their production into a 1,000-square-foot building in Hialeah, Florida. It was the start of the Perdomo family's pursuit of achieving the American dream.
Growth continued at a rapid rate, and Nick Sr. convinced his son that strengthening the company's future meant moving its cigar production to Nicaragua. In 1995, the Perdomo family opened their first Nicaraguan factory. A few years later, they built what was at the time the largest cigar factory in Nicaragua and began their own farming efforts. Today, Perdomo Cigars' Nicaraguan facilities are truly a mightily impressive operation. Built on 14 acres, the factory and warehouse complex contains over 750,000 square feet of space. The company grows tobacco on over 1,200 acres of land in Esteli, Condega and Jalapa, and it continues developing more farms. At both the farms as well as the factory, Perdomo Cigars has embraced cutting-edge technologies to accentuate traditional tobacco growing and cigar-making methods to ensure that every Perdomo Cigars product meets the strictest quality-control standards. In all, the company employs approximately 4,800 people and sells its premium cigars all over the world.
"We're up 11 percent in the U.S. for 2018," Nick Jr. explains. "In Europe, we're up even higher. People are learning about Perdomo Cigars in Europe. From 2016 to 2017, growth was over 6 percent. The numbers are really good. "So far in 2019, January through May have all been record months. We are very blessed. That is why we opened two new production facilities to help with demand last year. With the growth that we're having, we'll eclipse over 5,000 employees very soon. Our company supports approximately 20,000 Nicaraguans, and that doesn't include the purveyors who support the industry. Perdomo Cigars has become a very important factor in many peoples' lives."
This is why Nick Jr. and Janine wanted to ensure that their children grew up appreciating the hard work and the positive impact that running a successful company can have on its employees. Less than three years after Nicholas III's birth, the Perdomos welcomed their daughter, Natalie, into the family. Like so many other children born into cigar-making families, Natalie and Nicholas III grew up around the business. As toddlers they spent time sitting on employees' laps and watching them make cigars. They ran and played hide-and-seek in the factory and in the fields, and they spent their summer vacations working in the Nicaraguan factory, where they learned every aspect of the family business, step by step.
"We have always instilled the importance of faith in God and in family in our children," Nick Jr. explains. "We taught them to always respect others. Life always works itself out if you follow the golden rule of treating others as you would want to be treated."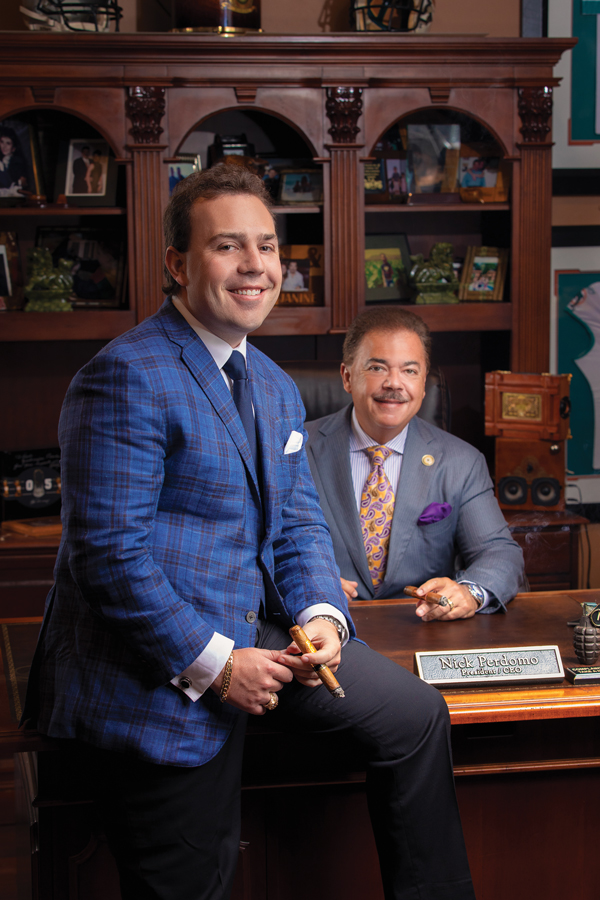 Nicholas III started working full time at Perdomo Cigars four years ago after earning a degree in business at the University of Miami. Having already earned a bachelor's degree in advertising from the University of Alabama, Natalie is now studying law at the University of Miami and has plans to use her legal education to protect Perdomo Cigars and the premium cigar industry from overregulation in the future.
Recently promoted to Perdomo Cigars' national director of sales, Nicholas III manages the company's 13 sales representatives and spends approximately half of his time on the road, traveling with the sales team to visit shops and meet retailers face-to-face. The other half of his time is spent working inside Perdomo Cigars' headquarters in Miami Lakes, Florida, where he helps the inside sales team and develops sales programs that will benefit both his family's company and its vast network of retail partners.
"I believe a business relationship should be a partnership," Nicholas III explains. "On my end, I must make sure that our partners are extremely successful with every product we place on his or her shelf. We will never look at our business partners as someone to dump product on for a short-term sale. That is a total disservice. It is all about quality over quantity, and trust is the most important thing we can earn from business partners. Those are philosophies that I learned firsthand by watching my father and my grandfather work."
This story first appeared in the July/August 2019 issue of Tobacco Business magazine. Members of the tobacco industry are eligible for a complimentary subscription to our magazine. Click here for details.
– By Stephen A. Ross, editor in chief of Tobacco Business Magazine. Photos by Law Ream.