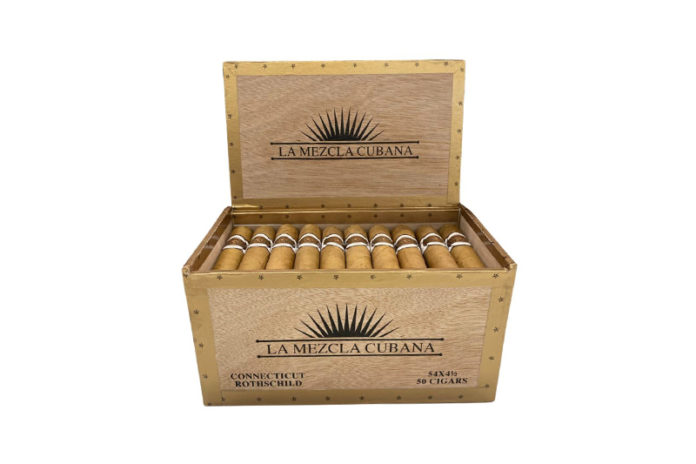 United Cigar Group will be relaunching La Mezcla Cubana Rothschild at this year's Tobacco Plus Expo (TPE) trade show in Las Vegas, Jan. 26-28, 2022. La Mezcla Cubana is described as a rich, subtle blend with a retail-friendly price.
La Mezcla Cubana first made its debut back in 2006 through the Cigar Agency and was sold throughout the United States until 2013 when United Cigars bought the brand. La Mezcla Cubana is produced at the Magia Cubana Factory in Gurabo, Dominican Republic.
It was a Zoom call that led to the purchase of a 7-year-old Ecuadorian wrapper offered by A.S.P. Enterprises that ultimately paved the way for La Mezcla Cubana's return to the marketplace.
"This is wrapper leaf that had been aged for seven years and was selected for some luxury lines. Fortunately for us, the wrapper was only being enough for a short vitola, so it was perfect for our Rothschild," states Oliver Nivaud from United Cigar Group.