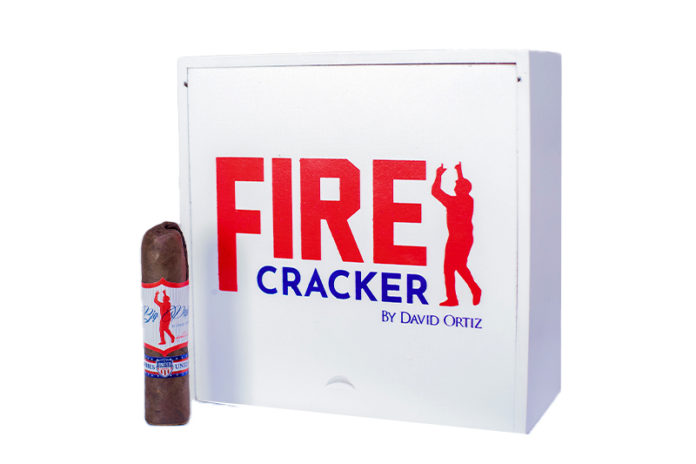 To celebrate the scheduled Major League Baseball (MLB) Opening Day, United Cigars is set to release the Big Papi Firecracker. Retailers will get an early look at this upcoming release at the Tobacco Plus Expo (TPE) trade show, held in Las Vegas January 26-28, 2022.
The Big Papi Firecracker is a special edition and variation of El Artista's Slugger line that was tweaked by Ram Rodriguez, third-generation owner of El Artista.
"This was a special project that I wanted to be part of. This Firecracker is a unique vitola and for a Big Papi Firecracker it had to be special. I wanted tobacco that was grown in the Dominican Republic in the '60s and Dominican Negrito was that tobacco," explains Rodriguez.
The Big Papi Firecracker features a dark, oily Mexican San Andres wrapper and uses Dominican Negrito tobacco in its binder. The filler is a blend of Dominican Criollo 98, Nicaraguan Jalapa and PA Broadleaf. The Big Papi Firecracker measures 3 1/2 x 50 and will presented in collectible boxes that each contain 20 cigars. Each box will have an MSRP of $159.99 while each cigar will have an MSRP of $7.99.
The boxes will have a QR code that brings up a special "thank you" video from former MLB first baseman and designated hitter David Ortiz. Ortiz played 14 seasons in the majors and finished his career with ten All-Star appearance, three World Series rings and seven Silver-Slugger Awards. Making the boxes even more collectible will be the 10 MVP mystery boxes that contain Ortiz's signature inside. These cigars will be made at El Artista's factory in Tamboril, Dominican Republic. Production will be limited to 1,000 boxes.
The Big Papi Firecracker will be available for pre-order at TPE22 and will begin shipping in mid to late March 2022.
For all the latest news from United Cigars, visit unitedcigargroup.com.