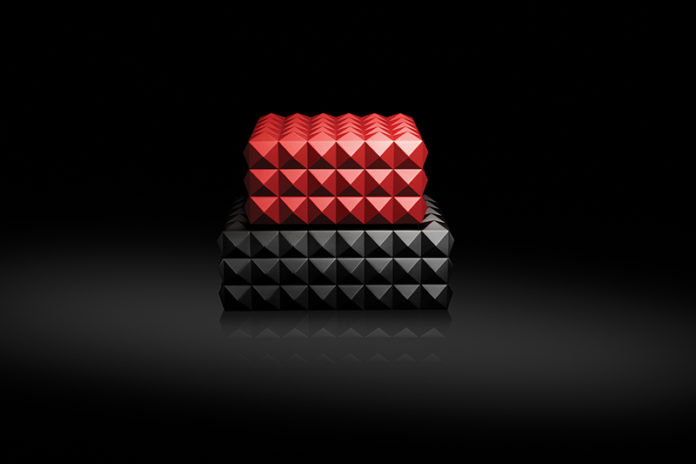 Cigars are a luxury and also an investment. As with any luxury item, you should protect your investment. Most cigar enthusiasts pride themselves on their collections, and while they may light one up with their friends in a lounge or at their home after a long day at work, most cigars aren't smoked immediately after they are purchased. In fact, the habit of saving a cigar for that special occasion is a common practice, but the method and steps to take to ensure that cigar is properly stored until it is ready to be consumed are something many cigar consumers overlook. It's also a missed sales opportunity for retailers who are looking to not only increase their profit margins but also to teach their customers how to extend the life and quality of their purchases and investments.
Ask any cigar consumer how he or she keeps their cigars fresh from the time they purchase the cigar until they're ready to actually smoke it and you are likely to hear several different responses. Some will say they keep their cigars in a cool place, like a refrigerator, while others will say they store their cigars in an airtight storage container stocked with humidification packs, such as those made by Boveda. The proper method of storing a cigar, however, is in a humidor, which is a storage container or box that is built to maintain a specific level of humidity that prevents cigars from drying out or getting too moist. This ensures the cigars light up and have an optimal draw long after they are rolled in a factory and purchased in a store. Humidors, however, can be intimidating. There are a wide range of factors that may stand in the way of a consumer purchasing a humidor. First, what makes one humidor style better than another? Another factor is price. Is an $80 humidor just as effective as one that costs over $1,000? How does one go about figuring out what size of humidor will best suit them? And how do you maintain that humidor once you leave the store?
As the new year begins, Tobacco Business reached out to some of the leading humidor makers and manufacturers in the industry to ask them some common questions that both retailers and consumers may have. Armed with the proper knowledge, retailers will be able to better address the concerns and questions consumers may have about this important component of the cigar lifestyle so they can not only help their customers take better care of their premium cigar purchases but also potentially receive add-on sales that could represent significant increases in sales throughout the year.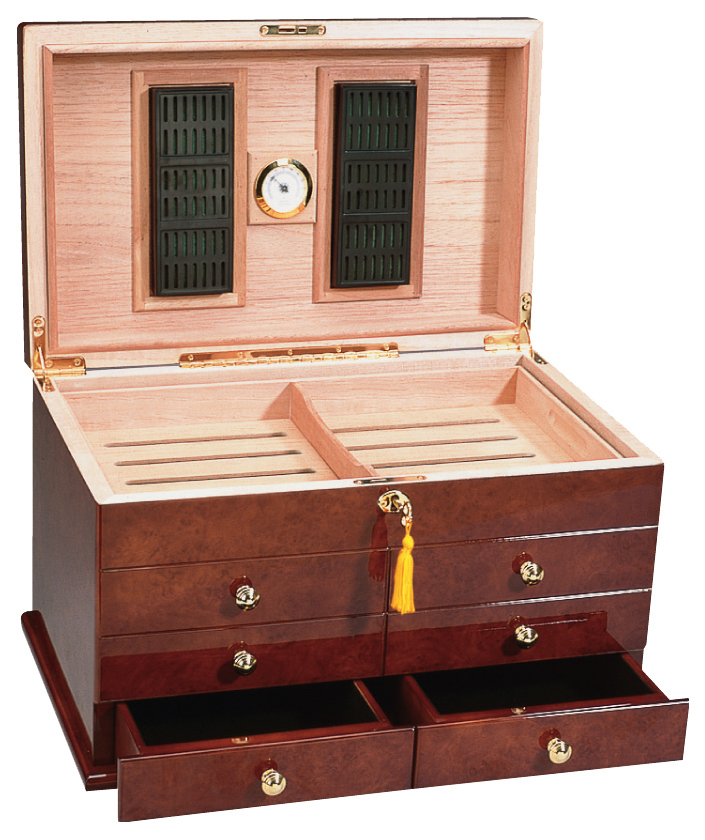 Making the Upsell
Due to the price point and variety, humidors can be a challenge for some retailers to sell to their customers. It may be obvious to a retailer that a quality humidor from a top brand is well worth the purchase, but for a consumer on a budget, it may be a hard upsell. A well-kept humidor could easily last 30-50 years or could even be passed on as an heirloom. Even though it is an investment, humidors will preserve and help protect the money spent on a premium cigar. To help convince customers to invest in a good humidor, retailers should offer them variety but also speak of and sell the product as you would a cigar.
"Retailers know their customers best. They know the buying habits, the size of the cigars and the price points of the cigars their customers are buying. These are all cues to the needs and desires the customer will have for a humidor. Keeping a variety of sizes, styles and price points is key to meeting the customer's needs. There is no one-size- fits-all solution," explains Michael Giordano, founder and CEO of Quality Importers.
Just like any item in a store, humidors need to be merchandised so that consumers can view and inspect the capacity, quality and details up close. Special shelving or cabinets can help to highlight and bring attention to humidors, and some manufacturers can offer their own merchandising options to help draw the customers in. Marshall is working on providing video displays for stores that will enable customers to see how he makes humidors while learning more about his brand's history. Colibri offers some of its humidors in matching sets and recommends merchandising these items together to give customers the full effect. The company also recommends eye-level shelves that will help customers easily inspect and see the humidor for themselves.
"The key is for the consumer to envision a luxurious Colibri humidor in their personal lounge," says Yitz Grabie, chief financial officer at Colibri.
Retailers looking to increase their humidor sales should first start with a variety of humidor options for their customers. Offer different sizes, colors, designs and price points. Retailers can start small, with just a few humidor options to test how well they will sell in their store. As you would with a cigar representative, ask the humidor manufacturer for their help and advice on how to best sell and market their humidors in your store.
"At Quality Importers, we design and produce an extensive line of humidors that can satisfy any budget, capacity requirement and style preference," explains Giordano. "We suggest starting with a small selection of at least six desktop humidors, ranging from 25-count to 100-count capacity. We also highly recommend retailers carry humidification products such as PG [propylene glycol] solution, crystal humidifiers and hygrometers for add-on sales."
This story first appeared in the January/February 2020 issue of Tobacco Business magazine. Members of the tobacco industry are eligible for a complimentary subscription to our magazine. Click here for details.
– Story by Antoine Reid, senior editor and digital content director for Tobacco Business Magazine. You can follow him on Instagram @editor.reid.